Top Remote Job Opportunities: Companies Hiring Right Now
Seemingly overnight, the novel coronavirus swept in and upended the normal daily routines of everyone on a global scale. The mandatory closing of nonessential businesses means that individuals all over the world are suddenly facing lengthy furloughs or being laid off entirely.
The 2020 unemployment rate jumped from 3.5% to 4.4% in March to over 14% in early May and will inevitably continue to rise in the midst of this job market collapse. Of course, we're all hoping for the best and remaining hopeful that many of these jobs will return once the "shelter-in-place" guidelines have been lifted. But it's also important to be realistic, and that means preparing for the worst.
If you've been laid off or furloughed in response to the COVID-19 pandemic, you may be feeling panicked and uncertain right now. The good news is that despite countless layoffs by many companies, plenty of businesses are still running and even hiring new employees — including remote positions. Read on to discover some of the companies that are currently hiring remote employees, so you can get back to work — no matter your industry — and remain safe while doing so.
Work-from-Home Jobs You Can Get Now
From customer service to IT, education, health, and more, we've rounded up some of the top companies that are currently hiring new full-time and part-time employees to fill remote working jobs.
Customer Service
Sales
Medical and Health
Computer & IT
Education & Training
Accounting & Finance
Other Industries
Of course, the status of these available jobs will be quickly changing as the newly unemployed scramble for new opportunities, so time is of the essence. If none of these positions seem well-suited for you, there are plenty of other job sites you can check out that focus specifically on work-from-home opportunities, including:
Looking for Workers' Comp Insurance?
It's not just employees who have to protect themselves from unexpected circumstances — employers do, too. If you're looking for a strong insurance plan that will protect your employees and your business, you've come to the right place. At Cerity, we make shopping for affordable and comprehensive workers' compensation coverage quick and easy, and our policies take effect immediately. Get a free instant quote here.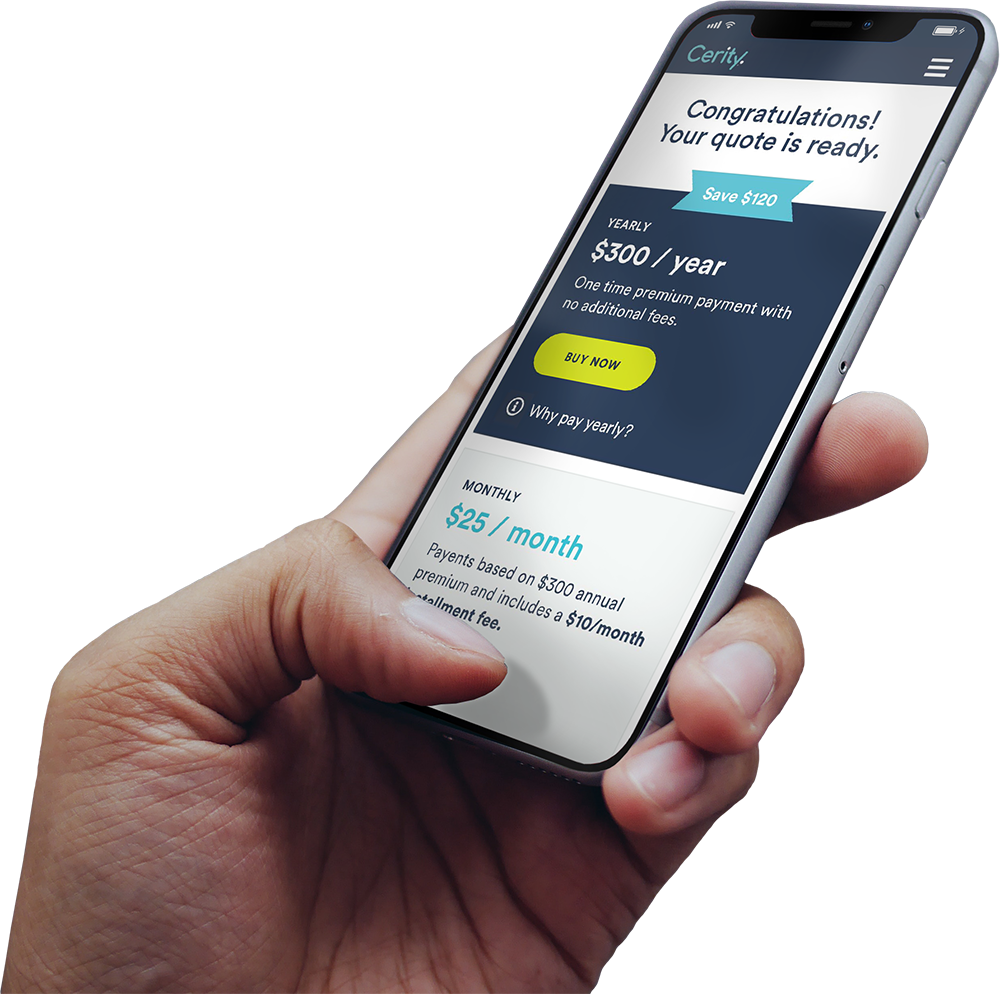 Get protection for your business baby.
It only takes a few minutes, whether you're already covered or just getting started.