Workers' Compensation Insurance in
Nevada
How Is Workers' Compensation Insurance Defined in Nevada?
The state of Nevada defines workers' compensation as a "no-fault" insurance program that provides benefits to employees who are injured or get sick on the job. In addition, workers' comp provides protection to employers who have provided coverage to their employees at the time of injury or illness.
"No fault" systems typically mean that coverage is offered to the injured or sick employee regardless of who is at fault for the incident that caused the injury or illness. Usually, this covers all workplace injuries or illnesses that are not caused by intentional acts. "No fault" systems are good for both the employee and the employer because they provide financial benefits for the employee's recovery and protects the business in the event that the injured employee decides to file a lawsuit in relation to their condition. 
What Are the Laws That Govern Workers' Compensation Insurance in Nevada?
In the state of Nevada, the law requires all employers with one or more employees to provide workers' compensation insurance. The following are considered employees by the state: 
Full-time employees

Part-time employees

Seasonal employees

Minors

Undocumented immigrants

Elected and appointed paid public officers

Members of boards of directors while providing service to corporations

Musicians playing music for hire, members of bands and orchestras
There are some exclusions as outlined by Nevada state law. Visit the Nevada state website to learn more about how the state of Nevada defines workers' comp exclusions. 
Sole proprietors are not required by law to have workers' comp coverage in Nevada if they work alone. However, if the sole proprietor hires any employees, they are required to provide workers' comp for those employees. 
Businesses in Nevada also have the option to self-insure in lieu of a workers' comp policy from a private insurer. However, most business owners opt not to do this, as self-insurance requires enough capital to pay any and all claims out of pocket, without any insurance coverage. Workers' comp is typically more economical. 
What Does Workers' Compensation Insurance Cover in Nevada?
Workers' compensation provides the following benefits to employees who experience job-related injuries or illnesses.
Medical treatment

Lost time compensation (temporary total disability/temporary partial disability)

Permanent partial disability (PPD)

Permanent total disability (PTD)

Vocational rehabilitation

Dependent's benefits in the event of death

Other claims-related benefits or expenses (e.g., mileage)
Temporary workers' comp benefits apply when an employee is unable to work for more than one week; they are able to receive compensation for the lost wages, which are called "lost time benefits." The employee's doctor must certify that the employee is not able to work.
Lost time benefits are two-thirds of the employee's monthly income and determined by the employee's earnings the month before the individual got sick or was injured in the workplace. This benefit is considered temporary and only lasts while the employee is actively being treated by a doctor. When the employee's doctor determines that the team member is able to return to work, the employee will receive a letter from the insurance company called a "Notice of Claim Status," which clarifies that the doctor said the employee can officially work again.
If the employee is unable to return to work full-time or can do only
modified work, and as a result they are earning less than they usually do, they can continue to get lost time benefits, which will be two-thirds of the difference in their earnings.
Permanent workers' comp benefits apply when an employee's doctor finds that the employee's condition is stationary, or not expected to improve any further. In this case, the doctor will determine whether the employee has a permanent disability. If the employee does, the doctor will give them a percentage of disability. This number, along with the employee's age, education, and work history, helps determine the employee's rate of compensation.
These benefits are available to all employees who are covered by a workers' comp policy, who report their injuries to their employers, and who file their claim according to Nevada state law.
What Are the Penalties in Nevada for Not Having Workers' Comp Insurance Coverage?
As with other states, the laws regarding workers' comp in Nevada are very clear. Business owners who fail to provide workers' comp coverage as outlined by the state laws could face severe penalties. These penalties can include: 
Administrative fines up to $15,000

Appropriate premium penalties (forced to pay missed premium payments)

Orders to close business until insurance has been obtained

Financial liability for all costs arising from the work-related injury

Criminal penalties for claims resulting in substantial bodily harm or death 
Learn more about workers' comp coverage requirements in other states here. 
What Types of Injuries Are Covered Regarding Nevada Workers' Comp?
The Nevada state workers' compensation laws outline the types of injuries that are usually covered by workers' compensation insurance in the state. This varies from state to state, but generally speaking, the following guidelines can help business owners determine what typically qualifies for a workers' comp claim.
The types of injuries typically covered by workers' comp are:
Injuries that are not the result of intentional self-harm or harm that results from drug use, alcohol use, or fighting

Injuries that fall within the general "course and scope" of the worker's employment, such as long-term occupational injuries like back strain from repetitive motion
For more information about the workers' comp claim process, visit our learning center. 
What Are Workers' Comp Death Benefits in Nevada?
In the event that an employee passes away as a result of their workplace injury or illness, workers' comp in Nevada provides death benefits to dependents. These benefits include burial expenses up to $10,000 as well as compensation amounting to 66% of the worker's average monthly wage. Dependents can include: 
Surviving spouses 

Surviving children under 18

Surviving children between the ages of 18 and 22 who are full-time students

Surviving children of any age who are physically/mentally incapacitated

Dependent parents, minor siblings, or other family members dependent on the person for financial support if the deceased worker has no spouse or children
How Do Workers' Comp Settlements Work in Nevada? 
As is the case in other states, workers' comp settlements in Nevada are mutually beneficial agreements between the injured/ill employee, the employer, and their insurer. Settlements close claims completely by offering an agreed-upon amount paid to the employee typically via structured installments. In exchange for the settlement payments, the employee agrees to seek no additional benefits, claims, or lawsuits in relation to the claim in the future.
Most states offer the option of settlements paid out in one lump sum, but in Nevada this option is only available for certain circumstances. Visit the Nevada state website to learn more about these exclusions. 
What Are the Statutes of Limitations Regarding Workers' Comp in Nevada? 
In Nevada, injured or ill workers are encouraged to notify their employer of their injury as soon as possible. State law outlines that employees must do so within seven days of their injury or discovery of their illness. From there, the employee then has 90 days from the date of their injury or discovery of their illness to submit a form to the state if they missed work due to the condition or sought medical treatment. 
If the injury or illness caused the death of a worker, surviving dependents have one year from the date of death to file a workers' comp claim with the state for death benefits.
How Much Does Workers' Compensation Insurance Cost in Nevada?
Workers' compensation rates in Nevada vary, as in other states. This is because rates are determined based on a variety of factors unique to each business, including workers' compensation class codes (which are determined based on the types of work duties performed by employees). Workers' compensation in Nevada is regulated by the State of Nevada Department of Business and Industry Workers' Compensation Section (WCS).
Comparing quotes from multiple private insurers is the best way to get an idea of what rate you can expect to pay for your business. While looking for coverage, you should remember that every business's premiums will be different. Low-risk jobs like office work and high-risk jobs like transportation will be categorized differently and, as a result, premiums will be different.
Many factors unique to your business will be utilized to determine your exact insurance premiums. 
Some of these factors include: 
The location of your business

The size of your business and the number of employees 

The industry in which your business operates
Want to try and lower your premiums? Prioritizing risk mitigation techniques can work in your favor, because many insurance providers evaluate how seriously businesses take workplace safety when calculating rates. By taking steps like enacting employee training sessions and creating safety protocols, you could possibly help lower your insurance premiums. 
How Do I Get Workers' Comp for My Nevada Business?
For business owners in Nevada looking for workers' compensation, state law allows you to choose from any private insurer, agent, or broker that is licensed to operate in the state. Luckily, it's easier than ever to get workers' comp coverage in Nevada with the right provider. 
At Cerity, we offer a faster, more affordable approach to workers' comp. We help Nevada business owners like you get quotes easily — without phone calls or paperwork. Using proprietary tools and modern technology, we can provide quick quotes and instant policies. 
Where Can I Get Workers' Compensation For My Nevada Business?
We offer workers' compensation to businesses no matter where you are in Nevada. If you are located in the Great Basin, Las Vegas Valley, or Pahranagat Valley, we'll help you protect your Nevada employees.
If you need workers' comp coverage for your Nevada business, you can purchase a policy through any private insurance company, agent, or broker that is licensed to operate in the state. So even if you aren't in any of the following cities, know that we can still help you:
Las Vegas
Reno
Henderson
North Las Vegas
Sparks
To get workers' compensation insurance, check out our free online quote tool and see how easy protecting your Nevada business can be.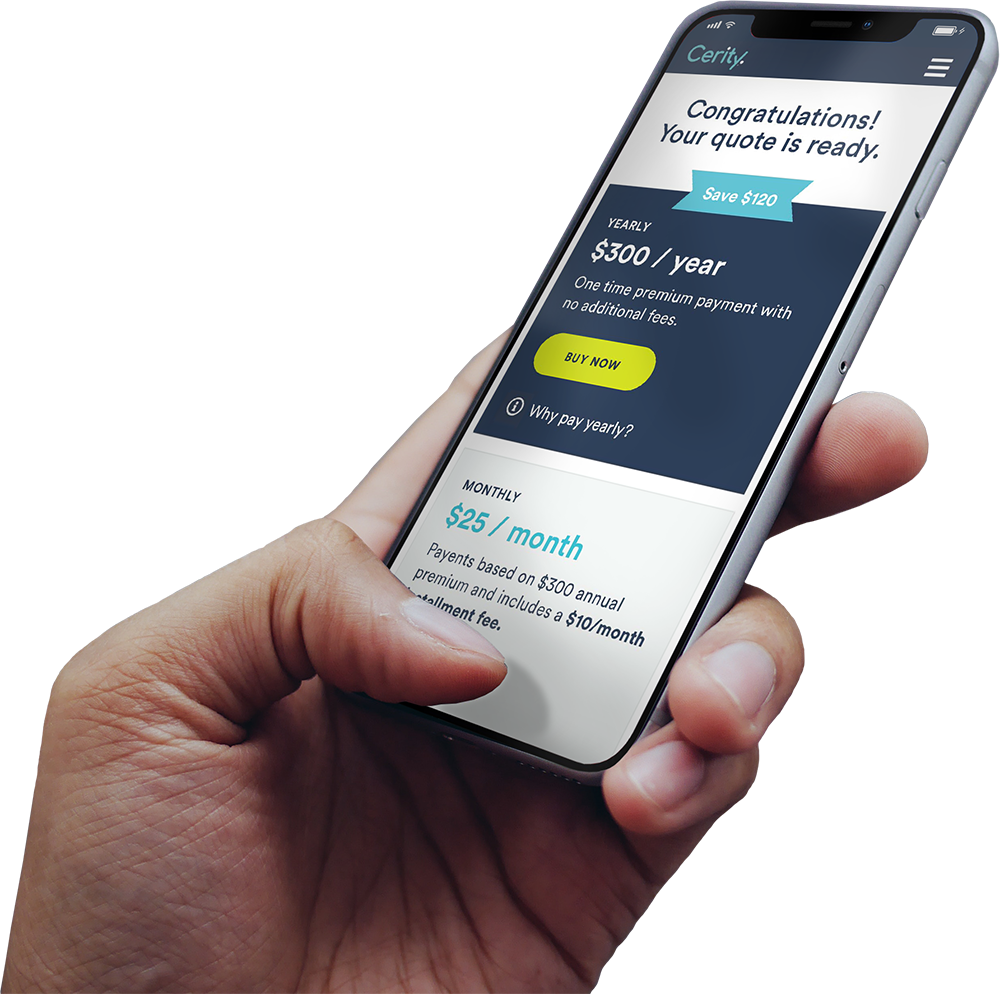 Grab your free quote today.
It only takes a few minutes, whether you're already covered or just getting started.