Workers' Compensation Insurance Policy & Law in
New Mexico
How Is Workers' Compensation Insurance Defined in New Mexico?
Workers' compensation is defined by the state of New Mexico as a system of insurance meant to protect workers and their employers from the losses associated with on-the-job injuries and job-related illnesses. Workers' comp provides employers with reasonably priced insurance that delivers benefits to injured or ill workers. 
In New Mexico, workers' comp is a "no fault" system, meaning that coverage is provided regardless of who is responsible for the accident or illness. The only exception to this is intentional acts. "No fault" systems are mutually beneficial for employees and their employers, as they unburden employers of costly litigation while still allowing employees to receive the benefits they need to recover from their injury or illness. 
What Are the Laws That Govern Workers' Compensation Insurance in New Mexico?
Private employers in New Mexico with three or more regular employees must carry workers' compensation insurance by law. This includes employers that have just one employee in the state of New Mexico and two or more employees in another state. According to New Mexico state law, any person who does work for a business is considered an employee, including full-time employees, family members, part-time employees, temporary employees, and seasonal workers. Employees who work for nonprofit, charitable, and religious organizations are also required to be covered by workers' compensation insurance. Finally, agricultural employers are also required to carry workers' compensation insurance. 
As you can see, most workers at qualified businesses are covered by workers' comp, but there are a few exceptions, depending on the work involved. For example, workers' comp insurance in New Mexico does not cover domestic workers, casual employees, or real estate salespersons who are paid on commission. Executive employees or sole proprietors employed by a corporation or LLC can choose not to have workers' comp coverage, but they must be counted when determining the business's overall number of workers. 
Any and all exemptions must be approved by the WCA Compliance Bureau. You can contact the Employer Compliance Bureau at (505) 841-6851 to determine eligibility.
What Does Workers' Compensation Insurance Cover in New Mexico?
In the event of a workplace accident, New Mexico workers' comp insurance provides both medical coverage and payments for lost wages and permanent disabilities. This can include temporary or permanent benefits. Workers' compensation insurance covers all injuries or illnesses that happen in the course and scope of employment, including slip-and-fall accidents and illnesses developed over time.
Temporary workers' comp benefits apply when an employee is unable to work for more than one week; they are able to receive compensation for the lost wages, which are called "lost time benefits." The employee's doctor must certify that they are not able to work.
Lost time benefits are two-thirds of the employee's monthly income and are determined by the employee's earnings the month before the individual gets sick or is injured in the workplace. This benefit is considered temporary and only lasts while the employee's doctor is actively treating them. If the employee's doctor determines that the team member is able to return to work, the employee will receive a letter from the insurance company called a "Notice of Claim Status," which clarifies that the doctor said the worker can officially work again.
If the employee is unable to return to work full-time or can do only modified work, and as a result is earning less than they usually do, they can continue to get time lost benefits, which will be two-thirds of the difference in their earnings.
Permanent workers' comp benefits apply when an employee's doctor finds that the employee's condition is stationary, or not expected to improve any further. In this case, the doctor will determine whether the employee has a permanent disability. If they do, the doctor will give the worker a percentage of disability. This number, along with the employee's age, education, and work history, helps determine their rate of compensation.
What Are the Penalties in New Mexico for Not Having Workers' Comp Insurance Coverage?
Any business that fails to meet the requirements of workers' compensation insurance as defined by the state can face penalties ranging in severity. Penalties can include monetary fines and injunctions against the business. These penalties are enforced by the WCA's Employer Compliance Bureau. Businesses without coverage that are legally required to have it will be contacted by the bureau; if the business owner fails to obtain coverage, they'll face a hearing during which injunctions can be filed to temporarily shut down the business until coverage is obtained. 
Any New Mexico business without coverage at which an employee experiences a workplace injury or illness can be held liable for the costs associated with medical treatment and a percentage of the injured/ill employee's lost wages. 
Learn more about workers' comp coverage requirements in other states here. 
What Types of Injuries Are Covered by New Mexico Workers' Comp?
New Mexico state law determines what types of injuries are covered by workers' comp insurance, but there are general guidelines that can help employers understand what typically qualifies for a workers' comp claim.
The types of injuries typically covered by workers' comp are:
Injuries that are not the result of intentional self-harm or harm from drug use, alcohol use, or fighting

Injuries that fall within the general "course and scope" of the worker's employment, such as long-term occupational injuries, including back strain from repetitive motion
For more information about the workers' comp claim process, visit our learning center. 
What Are Workers' Comp Death Benefits in New Mexico?
In the event that an employee passes away as a result of their workplace injury or illness, workers' comp in New Mexico provides death benefits to dependents. These benefits include funeral/burial expenses up to $7,500 as well as death or survivor benefits paid out to dependents. In New Mexico, death benefits are typically the full amount that the worker would have received in temporary total disability benefits, for up to 700 weeks.
How Do Workers' Comp Settlements Work in New Mexico? 
As in other states, workers' comp settlements in New Mexico are mutually beneficial agreements between the injured or ill employee, the employer, and their insurer that close workers' comp claims completely. Settlements usually result in an agreed-upon amount being paid to the employee via either structured installments or a lump sum. In exchange for this settlement payout, the employee agrees to seek no additional benefits, claims, or lawsuits in relation to the closed claim in the future.
What Are the Statutes of Limitations Regarding Workers' Comp in New Mexico? 
In New Mexico, injured or ill workers have one year after the employer's insurance provider has started (or failed) to pay them to file suit.
How Much Does Workers' Compensation Insurance Cost in New Mexico?
As is the case with other states, the cost of workers' comp premiums in New Mexico can vary based on a variety of circumstances. Private insurers set their own rates, and premiums are determined using several factors unique to each business. The best way to get an idea of what rate you can expect to pay for your business is to compare quotes from multiple companies.
If you're in the market to get coverage for your business, remember that every business's premiums will be different. If your business is considered low-risk, such as one based in an office, your rates might be lower than those of businesses that are considered high-risk, like transportation companies.
Many factors unique to your business will be utilized to determine your exact insurance premiums. 
Some of these factors are: 
The location of your business

The size of your business and the number of employees 

The industry in which your business operates
The good news is that you can potentially help lower rates by being proactive in prioritizing risk-mitigation techniques. Insurance providers typically evaluate how seriously a business takes workplace safety when calculating workers' comp premium rates. Taking steps such as enacting employee training sessions, following industry best practices, and creating safety protocols could possibly help lower your insurance premiums. 
How Do I Get Workers' Comp for My New Mexico Business?
Businesses seeking workers' comp coverage in New Mexico can purchase a policy through any private insurance company, agent, or broker that is licensed to operate in the state. Luckily, getting workers' comp coverage in New Mexico is easy with the right provider.
Cerity has created a faster, more affordable approach to workers' comp. Our goal is  to help New Mexico business owners like you get premium quotes easily — without phone calls or paperwork. With proprietary tools and modern technology, we can provide business owners quick quotes and instant policies. 
Where Can I Get Workers' Compensation For My New Mexico Business?
We offer workers' compensation to businesses no matter where you are in New Mexico. If you are located near the UFOs in Roswell, along the Rio Grande, or within sight of White Sands, we'll help you protect your New Mexico employees.
If you need workers' comp coverage for your New Mexico business, you can purchase a policy through any private insurance company, agent, or broker that is licensed to operate in the state. So even if you aren't in any of the following cities, know that we can still help you:
Albuquerque
Las Cruces
Rio Rancho
Santa Fe
Roswell
To get workers' compensation insurance, check out our free online quote tool and see how easy it is to protect your New Mexico business today.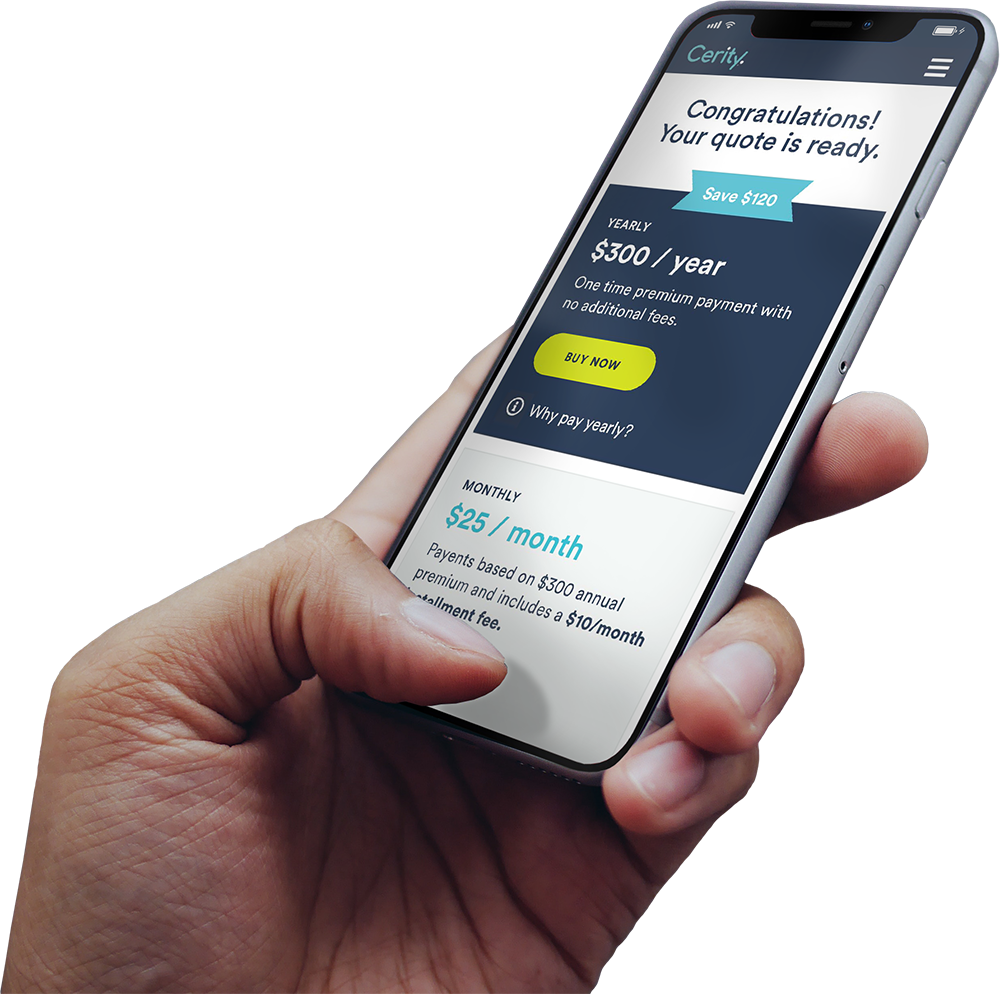 Grab your free quote today.
It only takes a few minutes, whether you're already covered or just getting started.