Workers' Compensation Insurance Policy & Law in
Arizona
What are the laws that govern workers' compensation insurance in Arizona?
Workers' compensation insurance is governed by the Arizona State Constitution, found in Article 18, Section 8, Chapter 6 of Title 23 of the Arizona Revised Statutes (A.R.S. § 23-901 et seq., also sometimes referred to as "the Act") and Workers' Compensation Practice and Procedure rules contained in the Arizona Administrative Code (A.A.C. R20-5-101 et seq.). The Arizona State Constitution and statutes are available on-line. Under Arizona law, it is required for employers to acquire workers' compensation insurance for their employees. Workers' compensation insurance is a "no fault" system in which an injured employee is entitled to receive benefits for a workplace injury, no matter who caused the job-related accident. If an illness or injury is related to the workplace, then the injured worker (also known as a claimant or applicant) receives medical benefits and may receive temporary compensation, if eligibility requirements are met. In some cases, an injured worker may also receive permanent compensation benefits, "job retraining," and supportive medical care.
How can I obtain workers' compensation insurance for my employees in Arizona?
Workers' compensation insurance in Arizona can be obtained easily through our free quote service. Once an Arizona employer obtains workers' comp insurance or authority to self-insure, the employer is required to post a notice of workers' compensation insurance advising their employees of the coverage and of the employee's right to reject this coverage. The employer is also required to supply "rejection" forms for employees.
Workers' compensation insurance in Arizona is legally required for all businesses with five or more payroll employees, and under this "no fault" system injured employees are entitled to compensation regardless of the circumstances of the incident. Beyond legal requirements, it's just good business to protect your most valuable asset, your employees. Cerity, your trusted workers' compensation partner for Arizona's best small businesses.
What does workers' comp insurance cover in Arizona?
In the event of a workplace accident, workers' comp insurance provides both medical coverage and payments for lost wages and permanent disabilities. This can include temporary or permanent benefits.
Temporary workers' comp benefits refer to the scenarios of when your employee is unable to work for more than one week, your worker is able to receive compensation for the lost wages, which are called "lost time benefits." Your employee's doctor must certify your employee is not able to work.
Lost time benefits are 2/3 of your employee's monthly income and determined by your employee's earnings the month before the individual gets sick or is injured in the workplace. In Arizona, the maximum monthly benefit for lost time benefits is $4,521.92 per month. This benefit is considered temporary and only lasts while your employee's doctor is actively treating you. When your employee's doctor determines that your team member is able to return to work, your employee will receive a letter from the insurance company called a Notice of Claim Status, which clarifies that the doctor said you can officially work again.
If your employee is unable to return to work full-time or can only do modified work, and as a result they are earning less than they usually do, your employee can continue to get time lost benefits, which will be two-thirds of the difference in their earnings.
Permanent workers' comp benefits refer to the scenario when your employee's doctor finds that your employee's condition is stationary, or not expected to improve any further. In this case, the doctor will determine whether your employee has a permanent disability. If your employee does, the doctor will give your worker a percentage of disability. This number, along with your employee's age, education, work history helps determine your employee's rate of compensation.
Where Can I Get Workers' Compensation For My Arizona Business?
We offer workers' compensation to businesses no matter where you are in Arizona. Even if you're located in the Arizona Sun Corridor, Canyon Lands, or Datil-Mogollon Section, we'll help you protect your Arizona employees.
If you need workers' comp coverage for your Arizona business, you can purchase a policy through any private insurance company, agent, or broker that is licensed to operate in the state. So even if you aren't in any of the following cities, know that we can still help you:
Phoenix
Tucson
Mesa
Chandler
Scottsdale
Glendale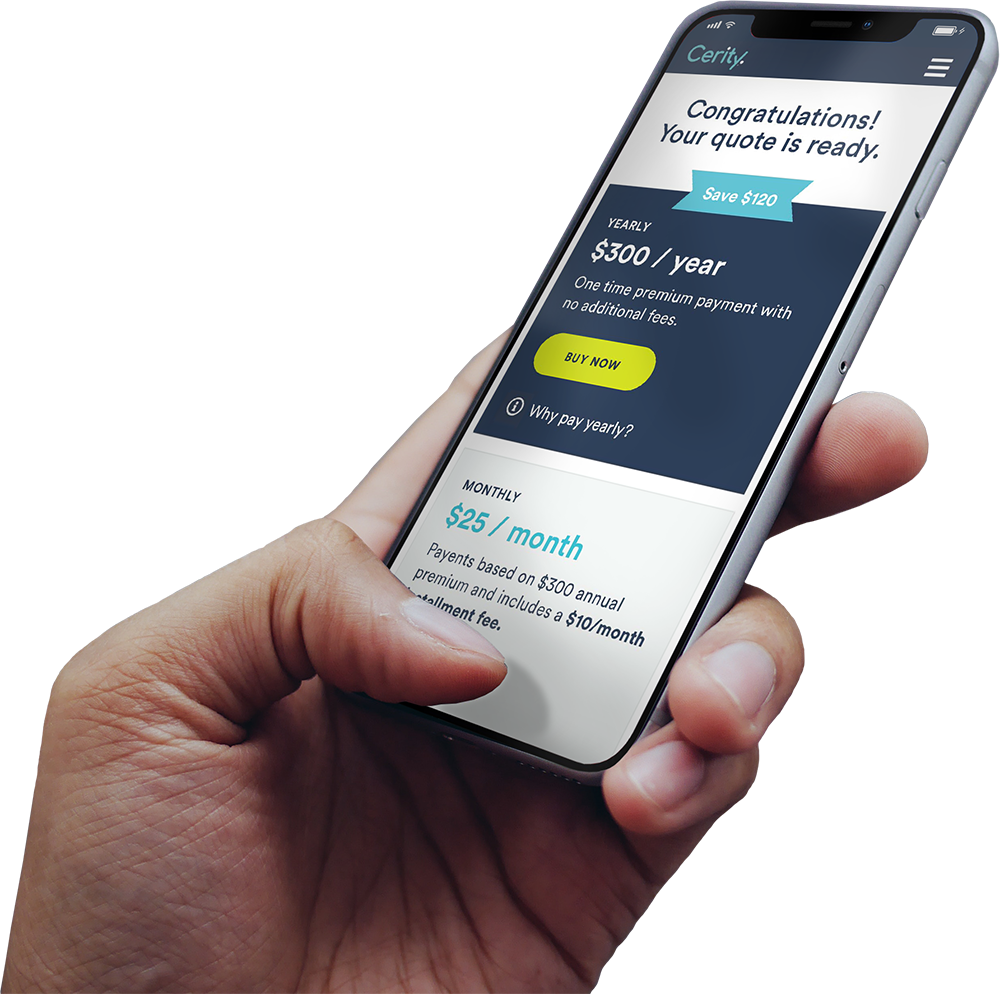 Grab your free quote today.
It only takes a few minutes, whether you're already covered or just getting started.