Workers' Compensation for Service Businesses
You're passionate about your business — whether that's serving great food and drinks, providing relaxing pedicures, or giving quality pet care — and committed to keeping clients happy. But sometimes things can go wrong. Injuries due to daily tasks such as repetitive scissor or needle use, mopping the floor, or lifting heavy boxes can strike your employees at any time.
That's where Cerity comes in. Not only do we know the hazards of service-based industries, we know how to protect you from their financial consequences. As your small business, food truck, painting business, retail shop, beauty parlor, or restaurant grows, your workers' comp policy keeps your business covered when the unexpected happens. As you're keeping employees productive and clients happy, we're giving you peace of mind.
Workers' Comp Insurance for Service-Based Businesses
Every service business should be protected with professional insurance that offers workers' comp coverage. Regardless of what services your business provides, an employee injury could result in medical expenses and other unforeseen costs that could put your service business at risk. Comprehensive workers' compensation insurance offers business owners protection from potential business disruption or financial strain stemming from the injury.
Service Business Employee Injuries
Business insurance such as workers' comp is a requirement in many states. Although laws can vary, it's still important that service-based business owners prioritize offering workers' compensation to their employees. In the event that a service employee experiences a slip and fall, develops a chronic condition in relation to their duties, or suffers an accident while on the job, workers' comp insurance helps businesses pay for the injured employee's:
Emergency medical care 
Ongoing medical care (specialist visits, medication, physical therapy, etc.)
Lost wages
Service Business Liabilities
In addition to medical expenses and lost wages, workers' compensation insurance can help mitigate the costs related to potential legal action taken by the injured employee. Any service-based business is at risk for suffering the effects of being held liable for an employee's injury.
If an employee files a lawsuit against your business due to a workplace injury, having this type of commercial insurance can make all the difference. Most workers' comp policies help cover:
Court costs
Attorney fees
Settlement payments
Other related legal fees
Risk Management for Service-Based Businesses
Often, workers' comp insurance premiums (or costs) are based on a business's risk of having workplace injuries. Risk management tools help insurers determine the likelihood that a business will need to utilize their policy.
Service-based businesses can potentially lower their professional insurance premiums by promoting a workplace culture where safety is of the utmost importance. Things like training programs, business policies, and open communication regarding safety can all help lower risk.
Cost of Workers' Comp Insurance
The cost of workers' compensation insurance can vary depending on many factors, such as the nature of your business, the jurisdiction of your business, and business details unique to your establishment such as employee payroll and history of workplace incidents.
Regardless of your service-based business's situation, Cerity makes workers' comp insurance easy and affordable. We know that having employee injury and liability coverage is crucial in the event of an incident. That's why we're committed to providing immediate quotes using our intelligent pricing tool.
Cerity is a faster and more affordable workers' comp insurance provider. We use proprietary tools and technology to provide policy options that can begin immediately, taking the stress out of finding workers' compensation insurance. To get a free quote online, visit our workers' comp quote tool.
Get a personalized quote in 5 minutes or less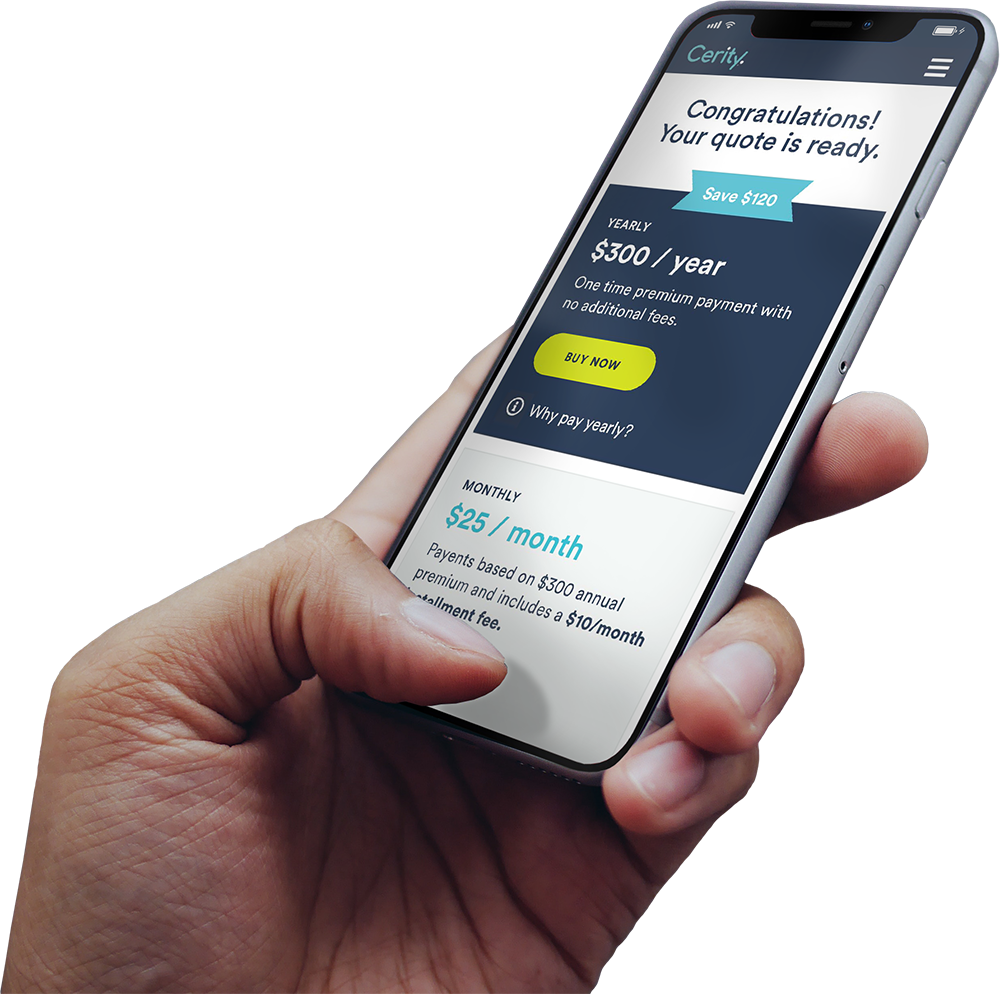 Grab your free quote today.
It only takes a few minutes, whether you're already covered or just getting started.