Workers' Compensation for Pet Sitters
Caring for beloved pets can be a rewarding career, but it also comes with certain risks. Whether you run your pet sitting business by yourself or employ others to help, it is important that you take into consideration the injury risks that can impact both your business and employees.
From dog bites to a lifting or running strain, there are a variety of potential injuries that pet sitters can sustain in a typical day on the job. Workers' compensation insurance helps protect your business from the financial hardships brought on by work-related injuries.
Workers' Comp Insurance for Pet Sitters
While working with pets can certainly be joyful, it can also be unpredictable. Pet sitters often find themselves in dangerous situations such as breaking up a dog fight, playing with a large animal, or chasing a pet who escaped from the client's home. These types of incidents can result in injuries that require medical attention.
That's where workers' comp insurance comes in. This type of commercial insurance protects your pet sitting business from taking a financial hit when an employee becomes injured.
Pet Sitting Employee Injuries
Sometimes pet sitting may be simple and stress-free, but if you are dealing with large or overactive animals, elderly pets, or cats and dogs with special needs then pet sitting can quickly become a physically demanding job. The physical demands of pet sitting can put you or your employees at risk for a wide variety of injuries.
Workers' compensation insurance helps protect your business from the financial losses that can result from covering an injured employee's medical expenses. Even if you are an independent contractor or a small business that is operated solely by you, your business can still benefit from this type of professional insurance.
When an employee is injured on the job, workers' compensation insurance helps cover the costs of:
Ambulance services and emergency room care
Costs from ongoing medical care (follow-up visits, physical therapy, medication, etc.)
Wages lost during the time the employee is unable to work
Liabilities for Pet Sitters
In addition to medical bills and lost wages, your business may also be liable for additional costs. Workers' comp insurance offers liability coverage for costs that may result from a lawsuit filed by an employee who was injured at work.
Workers' compensation liability coverage pays for things like court costs, attorney fees, settlement payments, and other related legal fees that can result from employee lawsuits.
Most states require some form of liability coverage as part of a pet sitter's business insurance. However, if you are operating in North Dakota, Ohio, Washington, or Wyoming, you are required to purchase your workers' compensation through monopolistic state funds that may not include liability coverage. In this case, you may need to secure additional coverage to cover these liabilities.
Pet Sitting Risk Management
Since injury risks are a regular part of working with animals, it's important for pet sitters and pet sitting companies to develop policies and procedures that help reduce these risks. Incorporating practices and trainings that promote workplace safety will help protect your employees from getting injured on the job.
Adequate risk management may also help you reduce your workers' compensation insurance premiums. Insurance providers use risk assessment tools when determining your insurance costs, so anything you can do to reduce or eliminate risks is helpful in keeping your premiums low.
Cost of Workers' Compensation Insurance for Pet Sitters
Workers' compensation insurance costs will vary based on a number of factors, including:
The nature of your business
Your business jurisdiction
Your company payroll records
Your organization's history of workplace incidents
In the end, workers' compensation insurance is an invaluable investment for pet sitting companies that want to protect both their business and its employees.
At Cerity, we make shopping for a workers' comp insurance rate stress-free. Powered by proprietary tools and technology, we offer a quick and straightforward quote for your pet sitting business without the need for tedious paperwork or phone calls. Get started today by using our free online quote tool to get a free workers' comp insurance quote.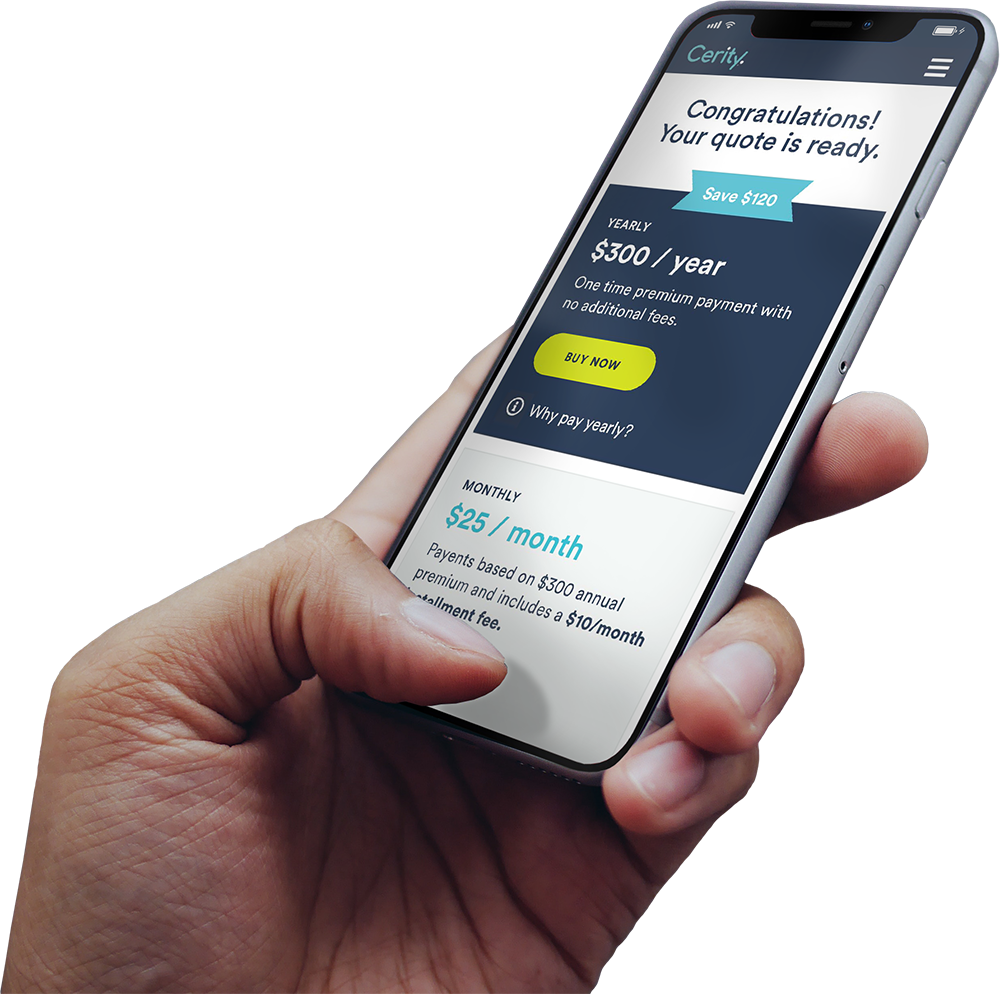 Grab your free quote today.
It only takes a few minutes, whether you're already covered or just getting started.