Workers' Compensation for Beauty Shop Owners
Making clients feel beautiful and empowered can be rewarding for beauty business owners. However, as with any business, it can also carry certain risks, especially if your staff is regularly working around chemicals or with sharp instruments when offering hair, nail, skin care, and other beauty services.
Whether you are working by yourself or have a large team of service providers working for you, it's vital that you carry beauty insurance to protect your business from the unexpected. Workers' compensation insurance is a type of business insurance that helps prevent the financial hardships that often accompany workplace injuries from devastating your bottom line.
Workers' Comp Insurance for Beauty Businesses
While you work hard to make sure that you and your staff are safe, there is always the risk of accidents and mishaps. Depending on the type of beauty services you provide, you or your staff may work around harmful chemicals, sharp instruments, or specialized equipment that can cause injuries in the workplace.
Workers' comp insurance protects your business when the unexpected happens. This type of professional insurance helps your beauty salon avoid disruptions and financial losses from work-related injuries. Workers' comp insurance is recommended for all types of beauty related businesses, from nail salons and massage studios to cosmetology professionals and estheticians.
Beauty Salon Employee Injuries
Often, beauty salon employees provide beauty services and products without any issues. However, there is always a risk that your employees may be injured while on the job. A staff member may lift a box incorrectly and injure their back or slip and fall while working in the salon. A manicurist may cut themselves with a sharp tool, or a hair stylist might burn themselves with a curling iron.
Workers' compensation insurance protects your business from financial loss in the event that you need to cover an injured employee's medical expenses or lost wages. Whether you are an independent contractor or a large LLC, you can benefit from carrying this type of insurance.
Including workers' compensation insurance as part of your beauty salon insurance helps cover costs such as:
Ambulance services
Emergency room care
Costs from ongoing medical care (physical therapy, medication, etc.)
Employee's lost wages during the time they are unable to work
Beauty Salon Liabilities
In the event that you or a staff member is injured on the job, your business can be liable for medical bills, lost wages, and additional costs. In addition to carrying general hair salon insurance, barber shop insurance, or nail salon insurance, you will need workers' comp insurance that offers liability coverage for any costs that result from injured employee lawsuits.
Workers' compensation liability coverage pays for costs outside of medical bills and lost wages, such as:
Court costs
Attorney fees
Settlement payments
Other related legal fees resulting from employee lawsuits
Most states require some form of liability coverage as part of hairdressing insurance or barbershop insurance. But beauty businesses operating in North Dakota, Ohio, Washington, and Wyoming may need to purchase additional liability coverage, as they are required to purchase workers' comp insurance through monopolistic state funds that may not include coverage for liabilities.
Risk Management for Beauty Services 
Even with hair, nail, or skin care insurance, you will still have to do your part in helping manage risks in the workplace. Developing policies and procedures that help reduce risk of injury can help you keep your staff safe and avoid accidents.
Adequate risk management will not only help you reduce workplace accidents but also impact your workers' comp insurance premiums. Insurance providers often use risk assessment tools to determine your commercial insurance costs. By working to reduce or eliminate risks through effective risk management practices, you may be able to lower your workers' comp premiums.
Cost of Workers' Compensation Insurance
Workers' compensation insurance costs vary based on a number of factors, including:
Nature of your business
Business jurisdiction
Business payroll records
Company's history of workplace incidents
Whatever the cost, workers' comp insurance is an important investment for your beauty salon, as it helps protect both your business and your employees.
At Cerity, we make shopping for workers' compensation insurance stress free. Backed by proprietary tools and technology, we offer a quick and straightforward quote for your beauty salon without any paperwork or phone calls. To get a free quote online, visit our workers' comp quote tool today.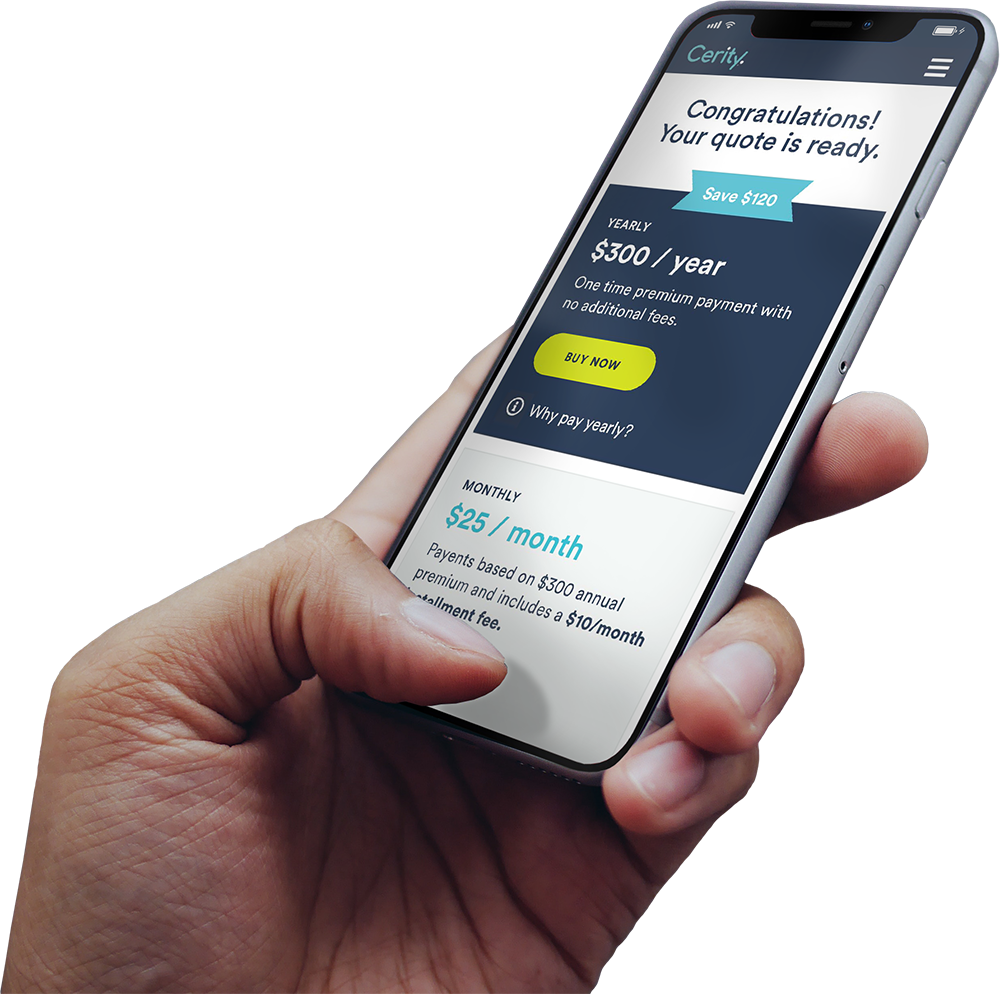 Grab your free quote today.
It only takes a few minutes, whether you're already covered or just getting started.