Workers' Comp 101 for Cleaning Businesses: I have part-timers. How do I determine payroll?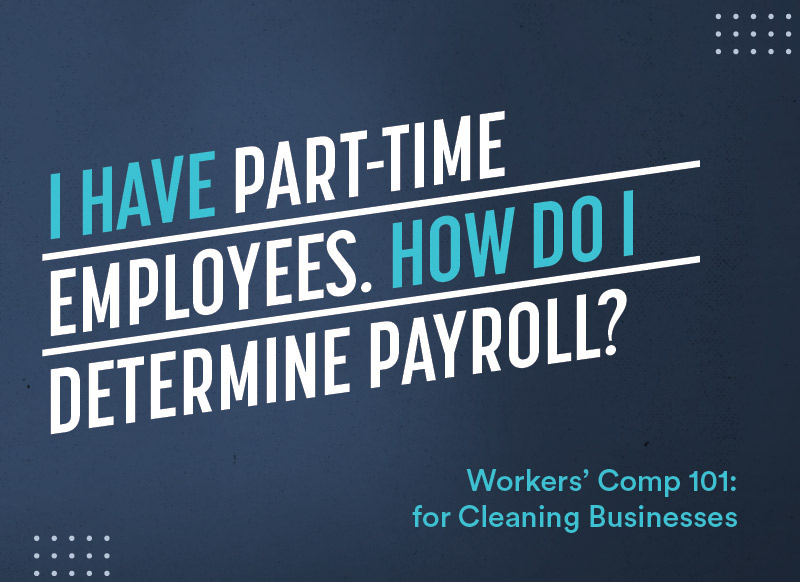 You and your cleaning business team are experts at getting the job done quickly and correctly so your clients can enjoy clean, worry-free spaces. But within your industry, on-the-job injuries and illnesses are rampant. Is your business as ready to handle workplace emergencies as its day-to-day operations? For most cleaning businesses, the answer is no — but that's okay! 
Cerity is here to help. We provide workers' comp policies for cleaning businesses as well as all the tips and tricks you need to get it done right. We are experts at workers' compensation insurance and offer Workers' Comp 101 via our Learning Center to answer all your questions.
Workers' Compensation for Cleaning Businesses
First and foremost, you may be wondering if your cleaning business needs workers' compensation insurance. The answer lies in whether or not your state requires it and whether you believe it's worth the investment to protect your business. For most cleaning business owners, the answer to both is yes, regardless of whether you have full-time employees, part-time employees, or both. You've spent time, money, and effort creating a successful business with dedicated employees. Why risk workplace accidents, illness, and the potential legal ramifications of being without coverage? 
Business insurance policies like workers' compensation are there to help protect you, your business, and your employees. Because your industry presents many potential risks, it's essential to have coverage like workers' comp to protect against on-the-job injuries and illnesses. According to OSHA, cleaning business employees face unique risks, including: 
Chemical hazards and toxic substances

Bloodborne pathogens

Confined spaces

Electricity 

Falls

Ergonomic risks
With the right workers' comp policy, you can ensure that you and your employees are protected against the financial burden of medical expenses, lost wages, and more. 
Getting Workers' Comp Coverage Quotes
How much does workers' comp cost? Does that cost differ when you have full-time employees, part-timers, or both? When it's time to get workers' comp, first you need to get quotes from providers to determine what you'll likely spend on coverage. Workers' compensation rates vary by state, and generally workers' comp premiums will be calculated based on the total amount you pay for payroll. 
Do I Include Part-Time Employees When Determining Payroll for Workers' Comp?
Yes, depending on your state's laws. Cleaning business owners looking to get workers' comp for their employees should start by adding up all of their payroll for both full-time and part-time employees and report this information accurately when they apply for a quote. 
Although state laws vary regarding workers' compensation, most states require that coverage be provided for all employees if the business employs more than one or two people. This means that any employee — whether they're full-time, part-time, or seasonal — is usually eligible for workers' comp coverage, as long as they have the status as an official employee. The type of coverage available to part-time employees is no different than that available for full-time employees.
Workers that most states exclude in terms of requiring workers' comp coverage include independent contractors and freelancers (in other words, workers who are not classified as employees, who pay their own income taxes, and who do not receive employee benefits). 
Cerity — Workers' Comp for Cleaning Businesses
If you're a cleaning business owner with part-time employees, you can get your employees the workers' comp coverage they need without phone calls and paperwork. With Cerity's faster and more affordable approach to workers' comp, we use proprietary tools and modern technology to provide cleaning business owners with quick quotes and policies in minutes.  
Check out our workers' compensation quote tool, tell us a little about your business, and get your free online quote today.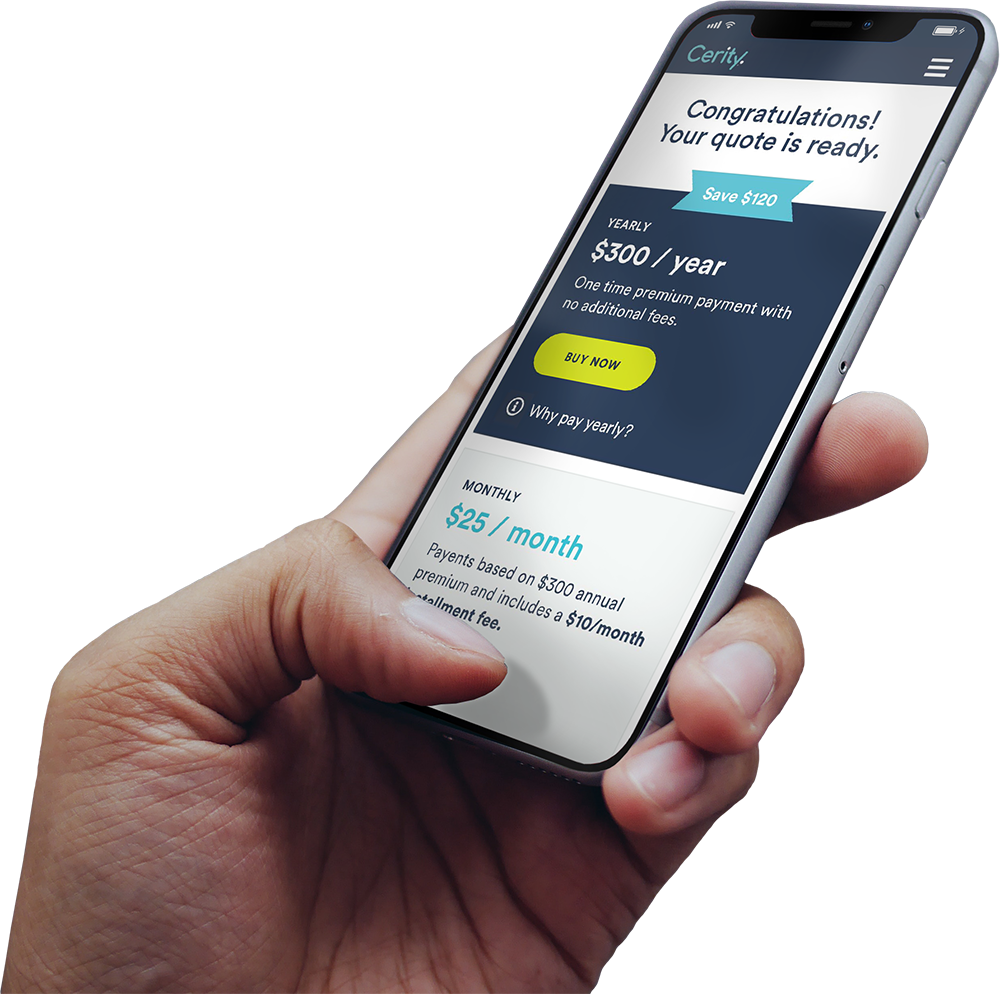 Grab your free quote today.
It only takes a few minutes, whether you're already covered or just getting started.