Five Ways to Succeed as a Remote Worker
The COVID-19 pandemic has changed how businesses operate in a variety of ways, not the least of which is the shift to having employees work remotely. Although there are a variety of benefits to working from home, remote work also poses unique challenges for those who are not familiar with it.
For some workers, the chance to work from home can be a welcome change. For others, it's daunting and overwhelming. Some remote employees find it hard to concentrate, difficult to separate work time from personal time, and isolating due to less in-person interaction. Despite remote work becoming more common for many in recent years, employees who have spent their entire careers working in a traditional office environment must find a way to adjust to this new way of working.
Regardless of your level of experience with remote working, the following five tips can help you succeed as a remote worker.
Create a Designated Work Space
One key way to maintain a good work-life balance while working remotely is to designate a work space in your home that is separate from your living quarters or personal spaces. Many remote workers find it extremely difficult to concentrate when working from the couch, their bed, or other places in the home that are associated with relaxation and recreation.
If you have a separate room available, creating a designated home office is the ideal approach. However, even something as simple as designating one seat at the kitchen table as your "work space" can be effective in helping your mind transition from personal time to work time.
Establish a Schedule
Most people thrive on routine, but many work-from-home situations do not require specific schedules. To keep yourself on track during the workweek, implement a schedule that you will stick to that includes a designated work start time, lunch break, and end time. By having a schedule, it's easier to shift from work to personal time and vice versa.
Beyond having a schedule, some remote employees find it helpful to fully shut down their computers and turn off work-related notifications on their devices at a specific time to help create a necessary boundary between their work life and personal life.
Take Regular Breaks
While working in an office, most employees do not work eight hours straight. There are lunch breaks, conversation breaks with coworkers, and walks to the copy and break rooms. At home, however, it can be easy to get so caught up in work that you burn yourself out.
Set a daily lunch break that you take in a location separate from your work space. In addition, set a timer for regular breaks every hour to get up, stretch, and walk around. Not only will this make you more productive in the long run, but it will ensure that you get some exercise as well as time away from the computer screen.
Create Remote Work "Rules" 
Working from home does not equate to working without rules. In fact, without structure you're likely to get less done and feel out of control. Your employer will ideally set up a variety of guidelines and restrictions that will help give your workday structure, but you can help yourself by creating a list of your own personal work "rules" to abide by. These "rules" can be anything you want, as long as they promote a sense of structure, security, and routine. Some ideas include:
Showering, getting ready, and wearing work clothes every day.
Using a planner to outline the day.
Utilizing site blocker extensions to keep yourself off distracting websites.
Turning off the TV during the workday.
Establishing rules with family/roommates about how and when they can connect with you during the workday.
Not scheduling in-home, personal appointments (plumbers, electricians, etc.) when you are working.
Engage in Company Remote Socializing
One of the most important things you can do as a remote worker is to engage in company socializing. Most business socials for at-home workers will be remote, but don't assume this means you can't build valuable relationships or experience a sense of community. Many remote workers find that online happy hours, team-building activities, and work-related group chats help them feel less isolated.
For example, at Cerity, we take the approach of giving teams a question ahead of time to answer during the happy hour, relating to a particular theme. Costumes, wigs, and masks are encouraged.
Cerity understands the challenges that many businesses are facing as they shift to remote work due to COVID-19. We are here to support business owners, and we're committed to our mission of helping organizations find more nimble solutions to meet their business goals. We offer a faster, more affordable, and more flexible way to get a workers' comp quote to help business owners focus their attention on more important things — keeping their business running. Get a free workers' compensation quote with our free online quote tool.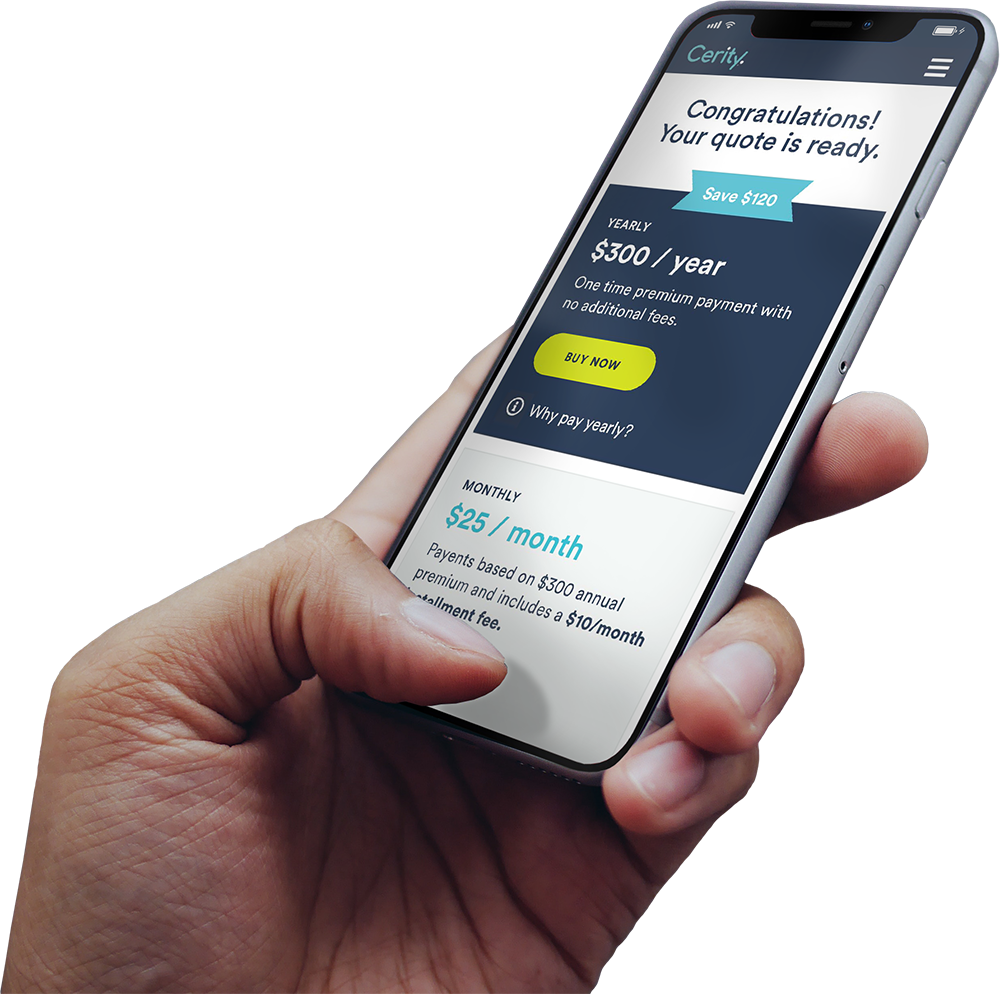 Grab your free quote today.
It only takes a few minutes, whether you're already covered or just getting started.