Workers' Compensation for Estheticians
Because of the personal nature of the industry and the cosmetic and medical treatments you provide, your esthetician business is exposed to significant risks and injuries within the workplace.
This makes it a top priority for all estheticians and salons to implement preventative measures — such as obtaining workers' comp insurance — to defend against those risks. When you secure beauty insurance, you're protecting your business against devastating financial losses and keeping your business as healthy as possible.
Workers' Comp Insurance for Estheticians
Running a successful business is hard enough. But if an employee requires expensive medical care due to an on-the-job injury, or if they file suit over a workplace incident, the financial strain to your business could be devastating. Should you or a member of your team be injured in the course of their duties, professional insurance can help protect your business by covering the expenses of any medical bills and injury-related costs.
Workers' comp gives you the peace of mind that, should an injury or accident occur, you won't be left to shoulder the cost alone. Instead of worrying about potential risks and financial strain, you can focus on what matters most — giving your patients top-notch care and results.
Esthetician Injuries
Estheticians are routinely exposed to chemicals, topical agents, and cosmetic or medical tools — which increases the chance of accidents or injuries in the workplace. A hot wax burn, equipment malfunction, and other such incidents have the potential to cause extreme damage on the job. Should one of your employees suffer a workplace injury, your business could be responsible for the costs of that employee's medical care, lost wages, and more.
As an esthetician or spa/salon owner, it's up to you to protect your business and your employees. With hair salon insurance or nail salon insurance, you're protected with assistance in covering costs related to workplace injuries, including:
Emergency care (ER visit, ambulance, etc.)
Ongoing care (physical therapy, medication, etc.)
Lost wages
Laws requiring skincare insurance or hairdressing insurance vary by state, but having peace of mind from potential financial devastation for your business is invaluable.
Esthetician Liabilities
Because an esthetician's services require the use of various chemicals and complex medical devices on a daily basis, lawsuits are a very real risk. If an employee is injured on the job, salon owners could face steep litigation costs should that employee decide to file suit.
The expense of attorney representation and potential settlements can wreak havoc on a business's financial stability. This makes it imperative to ensure that your workers' comp policy offers liability coverage in addition to medical. Beauty salon insurance helps cover the steep costs associated with an employee injury lawsuit, such as:
Court costs
Legal fees
Attorney fees
Settlement payments
Risk Management for Estheticians
While you can't completely prevent injuries or workplace accidents from occurring, you can focus on prevention to help minimize potential risks.
Implementing safety policies and employee training programs in the workplace helps reduce the chance that an employee will suffer a workplace injury. It can also decrease your workers' comp insurance premiums because many providers determine the cost of business insurance by assessing past workplace incidents and determining any potential risks.
Cost of Esthetician Workers' Comp Insurance
Cost is, understandably, an important factor for many businesses when selecting a coverage plan. However, many providers can be vague about pricing with potential clients, making it a struggle to obtain fixed quotes.
At Cerity, we believe in making the commercial insurance process as simple and quick as possible. Our signature use of proprietary tools and innovative technology provides estheticians and salon business owners with quick quotes and policies that can take effect immediately.
Visit our free workers' comp quote tool to get a free online quote and experience our no-nonsense approach to workers' compensation insurance.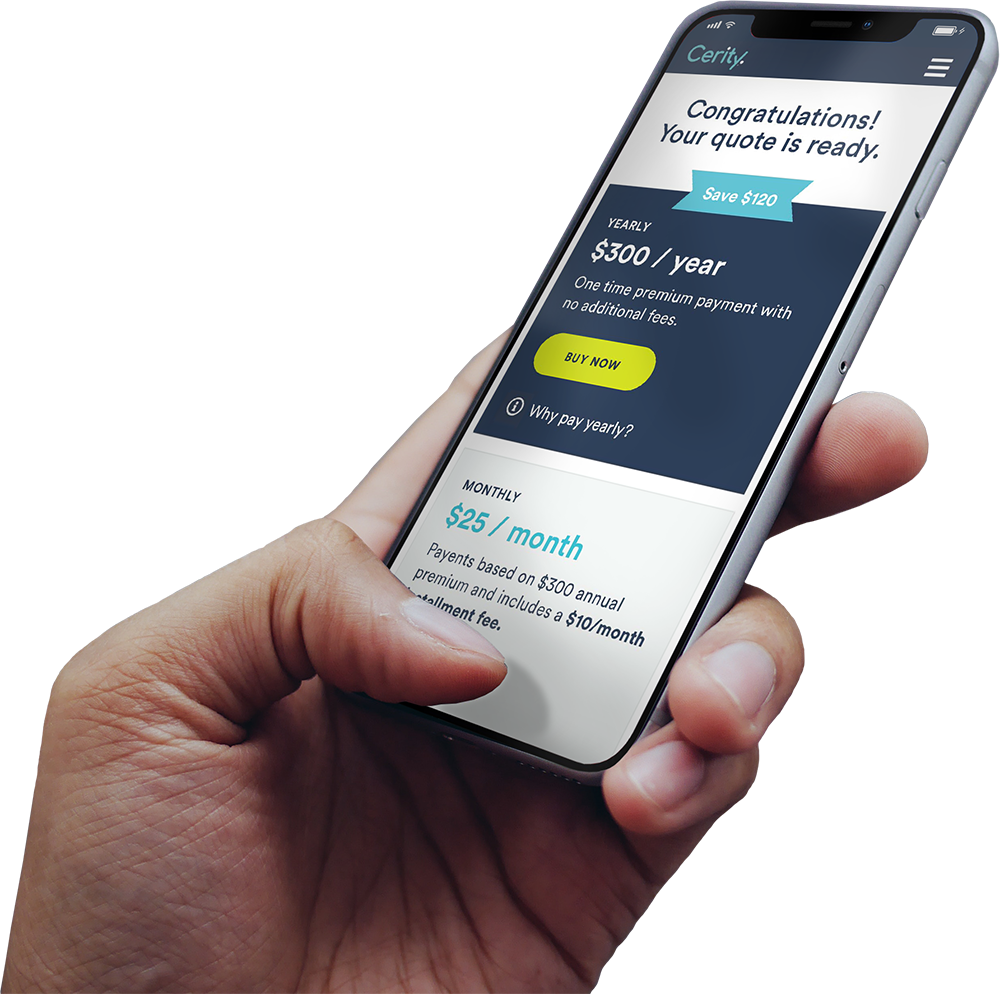 Get protection for your business baby.
It only takes a few minutes, whether you're already covered or just getting started.