Simply Business Teams Up With Cerity to Offer Workers' Compensation Coverage to Small Business Customers
BOSTON, July 12, 2023 – Simply Business, LLC, a Boston-based digital insurance company focused on small businesses, announced today an association with Cerity, a provider of digital-first, direct-to-consumer workers' compensation insurance policies.
Customers can receive quotes for Cerity's workers' compensation insurance on the Simply Business website, bind their policies online, and connect with a licensed insurance agent, who can help ensure their coverage meets their business's needs.
"We are committed to providing small business owners with a wide range of insurance options that cater to their specific needs and preferences," said David Summers, Group CEO of Simply Business. "We're excited to team up with Cerity, who shares our digital-first approach and combines a deep understanding of workers' compensation with expertise in the online insurance purchasing process."
Cerity is a subsidiary of Employers Holdings, Inc., a workers' compensation specialist with an over 100-year history. This offering is currently available to small business owners in Washington D.C. and all 46 states where private carriers are eligible to operate.
"We are thrilled to team up with Simply Business to meet customers where they want to be: online," said Chris Champlin, Vice President of Digital Sales at Cerity. "By leveraging technology, we have created a digital-first experience that makes it easy for small business owners to get the coverage and peace of mind they need so they can focus on running their business."
For more information about Simply Business, please visit SimplyBusiness.com.
Simply Business
Simply Business is changing the way small business owners find business insurance by offering customers tailored insurance coverage online. The company began in the United Kingdom and expanded to the United States in 2017, naming Boston home. With thousands of customers, Simply Business has become a leader in the space through its commitment to a customer-first model, focusing heavily on simplicity, choice, and value.
Cerity
Cerity® is a registered trademark of Cerity Services, Inc. Founded with a bold vision to reimagine small business insurance, Cerity empowers business owners to quickly and easily protect their team, their assets, and their livelihood through an online workers' compensation solution. With its digital-first approach, Cerity is transforming the entire process – from purchasing and maintaining coverage to filing a claim – to be simple, fast, and easy. The company's proprietary pricing model produces tailored quotes within seconds and can deliver a new policy in five minutes or less, enabling leaders to get back to what matters most: growing and scaling their operation. Cerity Services, Inc. is a subsidiary of Employers Holdings, Inc. (NYSE: EIG), an industry veteran with over 100 years of experience in workers' compensation. Employers Holdings, Inc., through its subsidiaries, operates throughout the United States, with the exception of four states that are served exclusively by their state funds. Insurance is offered through Employers Insurance Company of Nevada, Employers Compensation Insurance Company, Employers Preferred Insurance Company, Employers Assurance Company, and Cerity Insurance Company, all rated A- (Excellent) by the A.M. Best Company. Not all companies do business in all jurisdictions. See www.employers.com and www.cerity.com for coverage availability.
Media Contacts
Simply Business
Jackie Dunn – jackie.dunn@simplybusiness.com
Cerity
Lauren Meckstroth – lauren@theabbiagency.com
NEXT UP
Cerity Teams Up With Thimble to Bring a Full Suite of Insurance Products and Solutions to Small Business Owners
Learn more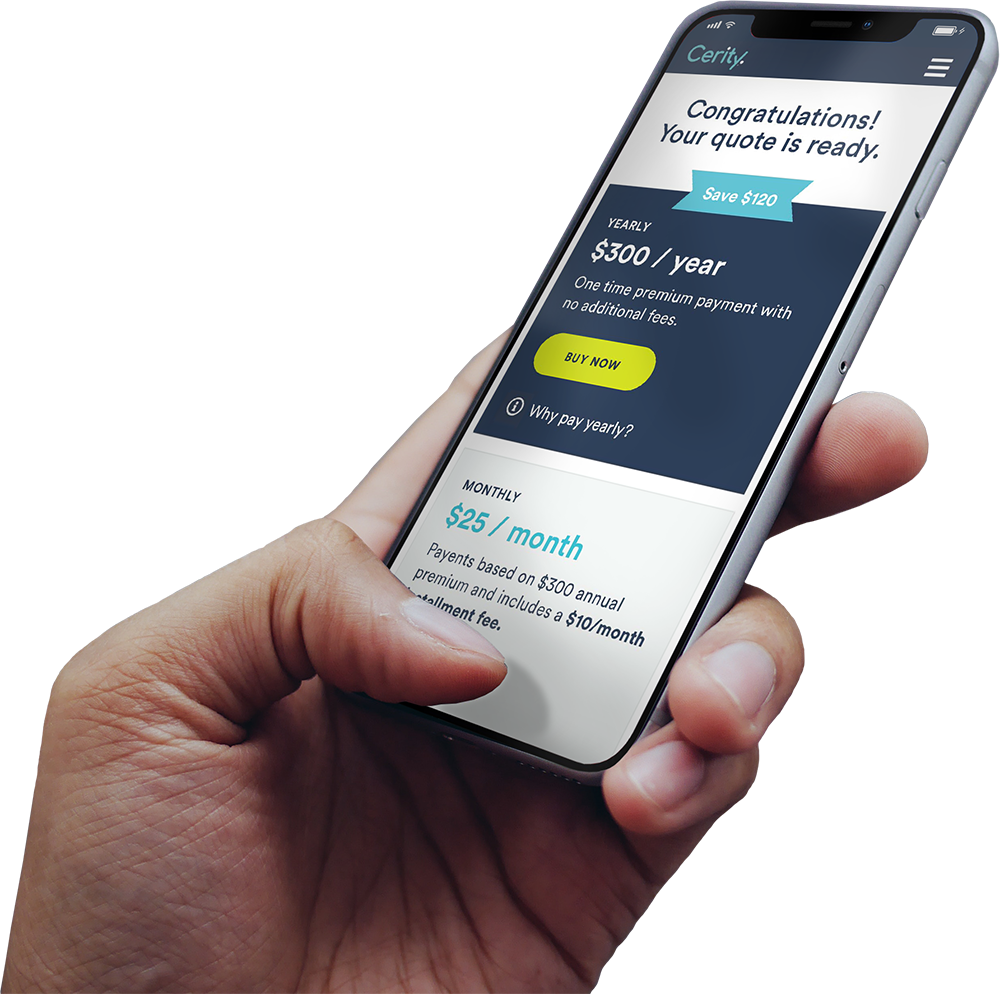 Grab your free quote today.
It only takes a few minutes, whether you're already covered or just getting started.