Workers' Comp 101 for Cleaning Businesses: I'm about to go from one employee to several. How does that impact my workers' comp?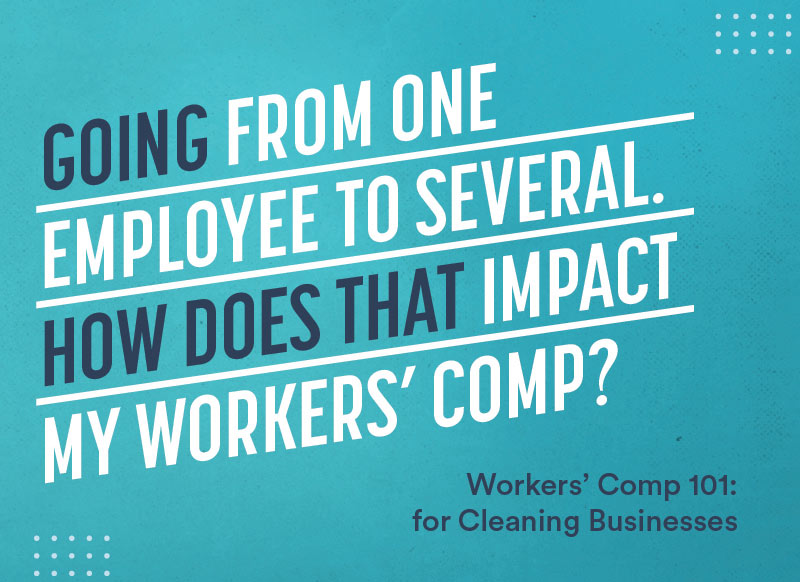 Your cleaning business is growing, and as a result you're gaining more employees. Congratulations! Growing your business is a string of small milestones that are made possible by your hard work and determination. Gaining new employees is definitely a big one! If you're going from one employee to several, it may seem like a small change, but it's actually an important step in achieving your business dreams. 
In addition to taking time to celebrate this moment, you might have questions about the ways in which growth will affect how your business runs. Factors such as scheduling, payroll, and business insurance like workers' comp can all change when you add employees to a business that was previously a sole proprietorship. 
You're in the right place, because Cerity has you covered with workers' comp 101 for cleaning businesses. Let's dive in to see what your new team means for your business. 
Gaining Employees and Workers' Comp
Depending on where you live, the number of workers you employ, and the classification of your workers, you might be required by law to provide workers' compensation insurance. Laws vary by state, but most states require businesses to provide workers' comp coverage as soon as they have even one employee. This includes most businesses that are not sole proprietorships. 
Some states, including Alabama, Arkansas, Florida, Georgia, and others, have varying rules on the number of employees it takes to become legally required to provide workers' comp. Check out our state-by-state guide to see the exact number for your state. 
Re that these numbers do not include workers that aren't classified as official employees. Examples of these types of exclusions include independent contractors and freelancers who are not on company payroll, who pay their own income taxes, and who do not receive workplace benefits. 
Once your business meets your state's minimum number of employees required for workers' comp, you'll need to provide coverage for your staff. 
Benefits of Workers' Comp
Workers' comp for cleaning businesses provides essential protection against the financial costs of an on-the-job injury or illness. This is a must for your industry, because cleaners and janitors ranked among the top 10 occupations with the largest number of work related injuries and illnesses. With a good workers' comp policy, you and your employees can rest easy knowing you're protected against the costs of medical expenses, lost wages, legal fees, and more. 
Even if you don't meet the minimum required number of employees to provide workers' comp coverage, you might consider getting coverage for yourself. In an industry like cleaning services, your hazards and risks are greater than those of other industries. It's always important to have protection for your business, yourself, and your employees. 
Although rates may vary by state, typically, the costs associated with workers' comp premiums are less than you'd pay out of pocket in the event of an on-the-job accident. 
Cerity — Better Workers' Comp for Cleaning Businesses
When it comes to workers' comp for growing businesses, Cerity makes it easy. We get you the coverage you need without the phone calls and paperwork you don't. With Cerity's faster and more affordable approach to workers' comp, we use proprietary tools and modern technology to provide cleaning business owners with quick quotes and policies in minutes.  
Check out our workers' compensation quote tool, tell us a little about your business, and get your free online quote today.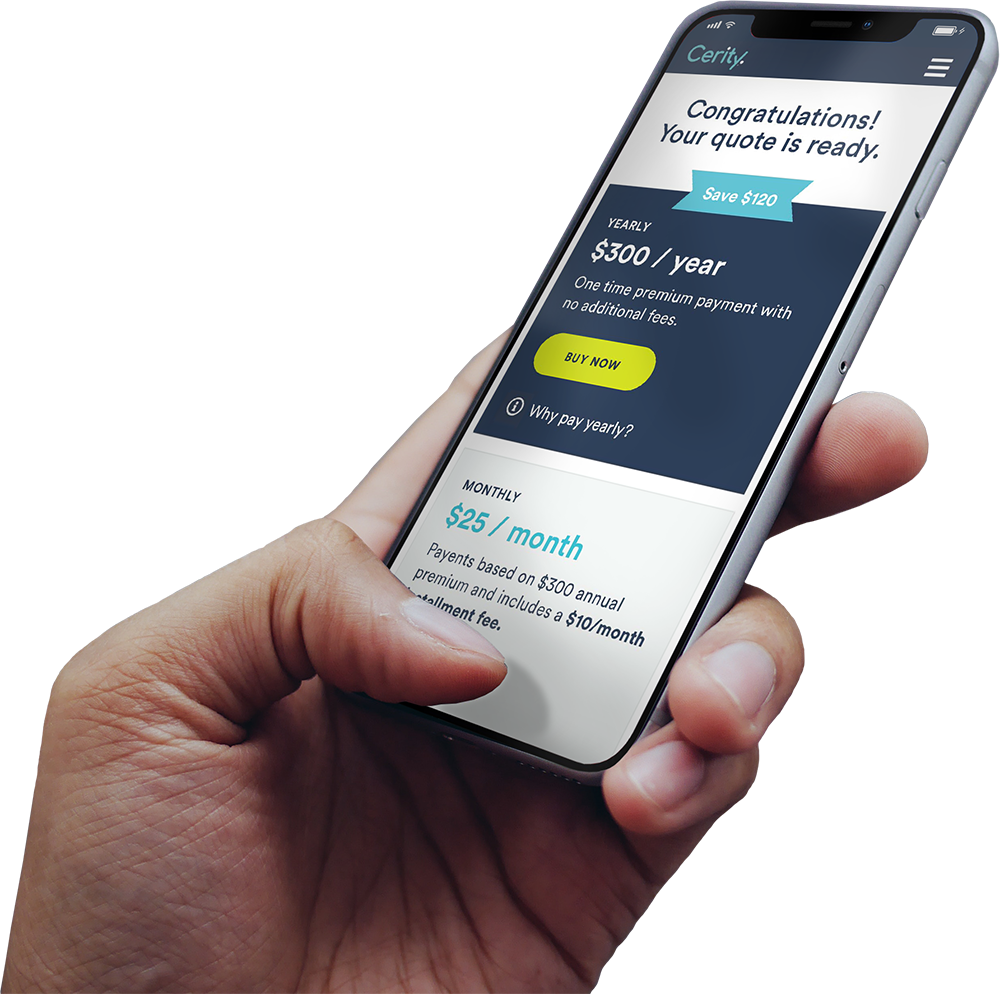 Grab your free quote today.
It only takes a few minutes, whether you're already covered or just getting started.