What Kind of Insurance Does a Small Cleaning Business Need?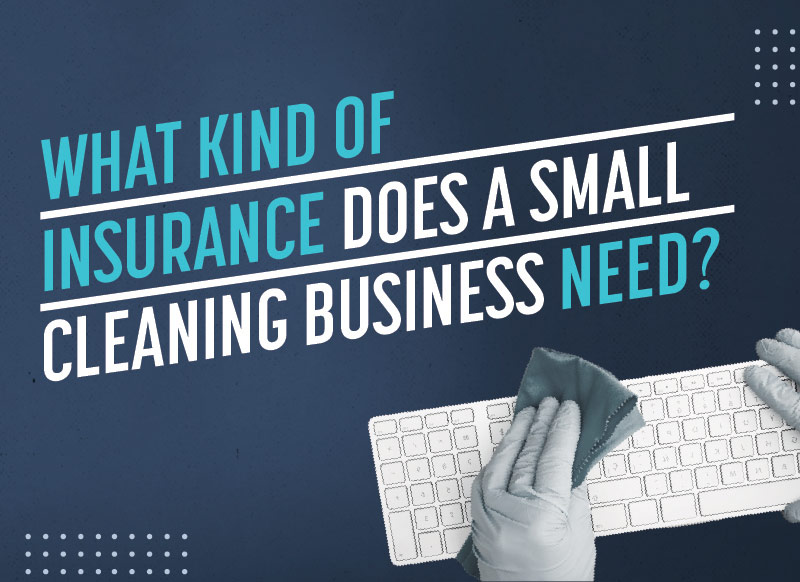 As a small cleaning business owner, you're used to juggling many things at once. In addition to keeping things spick-and-span for your clients, you've got to make sure your business doesn't fall into messy habits. That means managing your schedule, your finances, and more. However, there are some things that you can't plan for. Luckily, business insurance is there to help you when the unexpected happens. 
But what kind of insurance does your professional cleaning service need? Let's discuss the types of business insurance you might benefit from and how policies like workers' compensation can help your cleaning business. 
Insurance Protects You and Your Cleaning Business
If you're running a small cleaning business, you likely have a lot personally invested in your business. Many janitorial businesses are sole proprietorships, and, as a result, their successes (and losses) directly impact the business owner. 
Let's say you're cleaning a home and you injure yourself while lifting a heavy mop bucket. Not only are you now facing medical bills, but you're at risk of missing work, and your business could suffer. This may be true if a client, employee, or contractor slips and sues you for damages. As a small cleaning business owner, can you handle those kinds of expenses out of pocket? 
That's where business insurance comes in. Business insurance policies not only help your small cleaning business handle the unexpected, but also help solidify your business as a stable, reputable, and protected business. This can help set you apart and put you on the level of larger, more commercial cleaning businesses. 
Generally, there are four main types of business insurance that can benefit house cleaning services and other janitorial businesses: 
General liability insurance

. Also known as "slip and fall coverage," this type of insurance covers your business in the event that your cleaning business is sued over a non-employee personal injury (such as a client slipping and falling on a wet floor), property damage, and advertising injuries such as defamation.

Property insurance/Business owner's policy

. Property insurance provides coverage that will help you replace or fix damaged property that you've invested in for your business in the event that you experience a fire, theft, vandalism, or natural disaster such as damaging weather. Some cleaning business owners choose to purchase a business owner's policy for this coverage, because this type of insurance includes both property and general liability coverage. You'd buy this policy for your general liability if you have property to cover. It also covers your business in one form.

Workers' compensation insurance

. Workers' compensation insurance protects your business and your employees in the event of a workplace accident or illness. This type of insurance coverage pays for medical expenses, lost wages, and legal expenses due to a workplace injury. 

Commercial auto insurance

. Businesses that have automobiles that are owned and titled in the business's name should have commercial auto insurance to cover auto accidents and claims.
Insurance Essentials
Although all business insurance is extremely important, some business owners — especially those who are just starting out — may wonder which is the most important type of insurance to have. Ultimately, the choice of what types of coverage to purchase is up to you, unless the law in your state says otherwise. Although state laws vary regarding general liability and property insurance, most states legally require workers' compensation coverage. 
Workers' compensation is a must for the cleaning and janitorial industry, because there is so much inherent risk involved with the job. Whether you run a house cleaning business or a commercial cleaning business, your employees are at risk every day of experiencing on-the-job injuries. From slips and falls to chemical burns to repetitive motion injuries from activities like mopping and vacuuming, there are many ways a workplace injury can negatively impact your business. 
The good news is that there's a better way to get workers' compensation insurance than the tedious paperwork and phone calls you're used to. Cerity has created a faster and more affordable approach to workers' comp. With our proprietary tools and modern technology, we're able to provide cleaning business owners just like you with quick quotes and instant coverage. 
Visit our workers' compensation quote tool, tell us a little about your business, and get your free online quote faster and easier than ever before.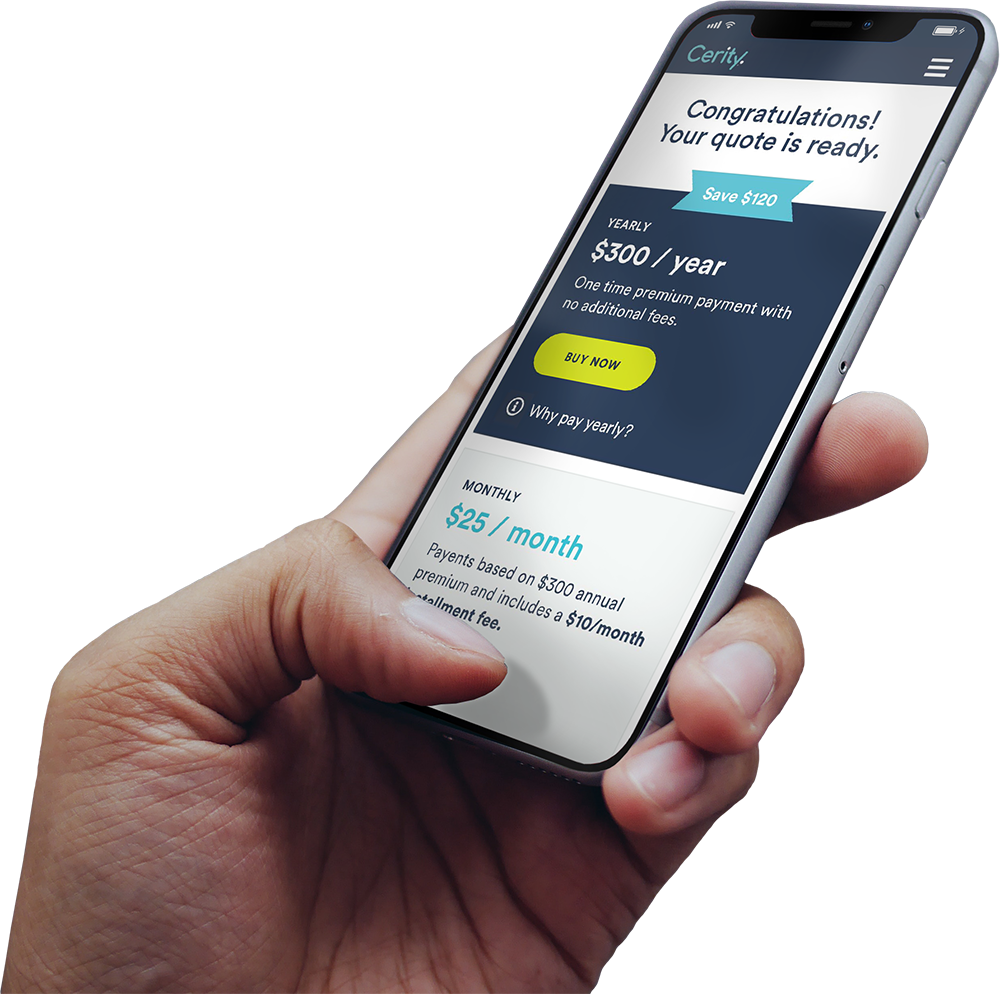 Grab your free quote today.
It only takes a few minutes, whether you're already covered or just getting started.