5 tips to protect your janitorial business from workers' comp claims
Every day, businesses face risks to employees getting injured, but some industries are more prone to incidents than others. As a janitorial business owner, you're probably aware of the risks your team encounters everyday, but did you know that you could be held liable for paying for the costs of an on-the-job incident? 
Workers' comp insurance typically is best for:
Medical expenses for your injured worker.   

Supplemental wages for your employee consistent with your state's statutes.  

Legal fees in the event you're sued for injuries resulting from alleged workplace negligence.
If employees injure themselves on the job or get sick, you could face a mountain of costs related to the incident — including compensation for their lost wages, medical bills, and legal expenses if the employee files suit. To protect both yourself and your team, it's important not only to reduce risk but to have business insurance to prevent additional harm to your bottom line. The janitorial industry is highly competitive, so protecting yourself and your employees is a smart business move.
Check out our five tips to protect your janitorial business from paying the price when things go wrong.
1. Understand Janitorial Business Risks
The first step in reducing incidents is to understand the risks your industry faces. Janitorial business workers can experience slips and falls, exposure to toxic chemicals, and repetitive motion injuries from frequent mopping, sweeping, and vacuuming. All of these injuries are not only painful to the employee but also can be expensive. Once you know what risks you are facing, you can take steps to help employees understand and avoid them.
2. Train Employees on Safe Working Practices
Safety training is extremely important in any industry, but that is especially true for janitorial businesses. To help keep your employees safe, make sure they are trained to follow industry best practices. Whether that means taking regular breaks during repetitive activities, wearing protective equipment, or simply being aware of potential risks they're exposed to, you can help create a culture of safety in your business.
3. Educate Employees on Cleaning Product Safety
One of the biggest risks that janitorial businesses face is regular exposure to cleaning products. Because cleaning products can cause chemical burns, skin and eye sensitivity, and other types of illnesses, employees should be aware of the risks associated with chemical exposure and should be taught how to properly and safely use, mix, and transport chemicals.
4. Stay Industry Compliant 
One key way to protect your janitorial business from liability issues is to ensure you're compliant with industry regulations and standards set by experts. The more in line you are with these kinds of guidelines, the more your team is protected. For example, OSHA (Occupational Safety and Health Administration) sets standards for the cleaning industry that help avoid injuries or illnesses. OSHA also offers safety programs and other resources to help business owners like yourself know what steps to take to maintain a safe working environment.
5. Get Workers' Compensation Insurance
No matter how many precautions you take, it's impossible to avoid accidents completely, and not all injuries will be covered by general liability insurance, so you will also want to consider workers' comp for your cleaning business. Even if you're not required by your state law to have it, the cost of premiums generally pales in comparison to the cost of the medical bills and other expenses should you be found liable for the injury. 
Workers' comp for janitorial businesses gives you protection against paying out of pocket for the costs of an employee's workplace injury or illness. Workers' comp can cover: 
Medical expenses

Lost wages

Funeral/death benefits

Legal expenses
With the many risks your team faces every day, wouldn't it offer you peace of mind to have insurance coverage that protects your employees as well as your janitorial business from losing it all? 
Cerity — Workers' Compensation For Janitorial Businesses
With Cerity's faster, more affordable approach to workers' comp, getting the coverage you need is easier than ever. That's because we use proprietary tools and modern technology to get you a quote quickly and without phone calls and paperwork. Simply go to our free online quote tool, tell us a little bit about your business to get your affordable rate, and then you can buy a policy online in minutes to cover you for the year ahead.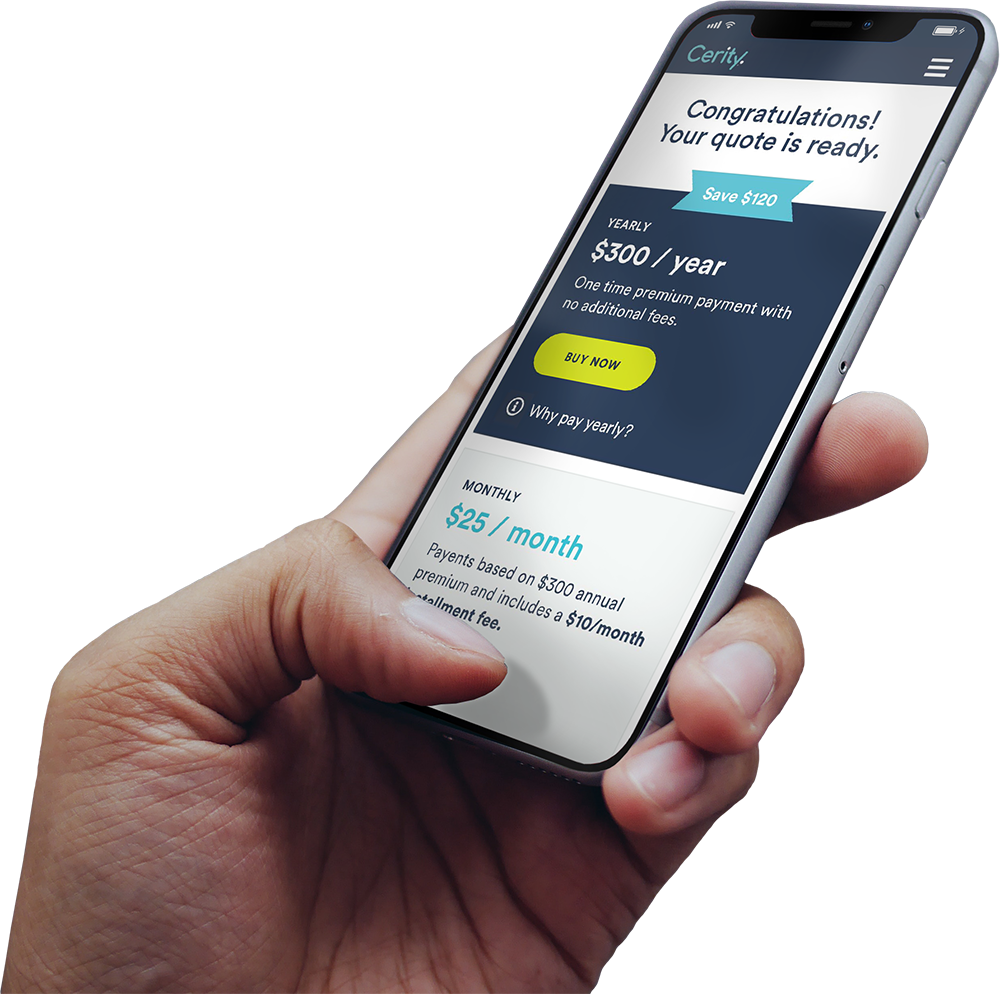 Grab your free quote today.
It only takes a few minutes, whether you're already covered or just getting started.