Tips to Avoid Missteps During the Workers' Comp Claims Process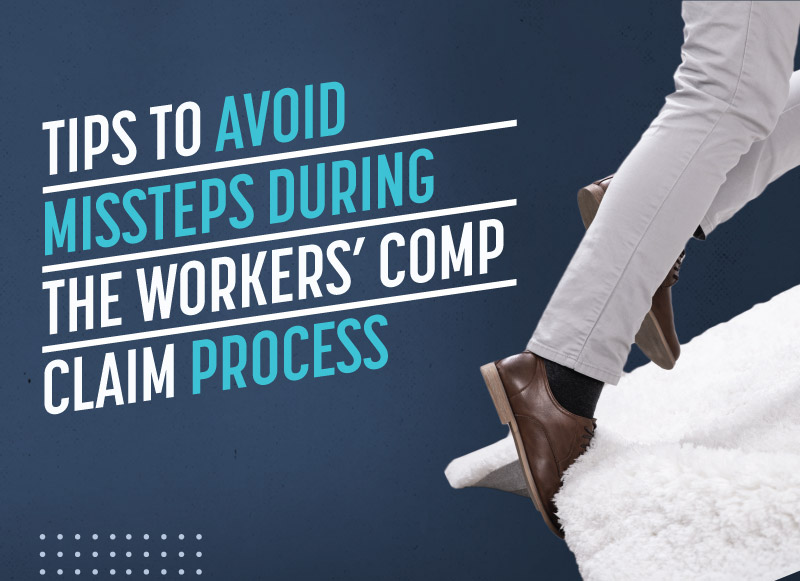 Workers' compensation provides benefits for workers who are injured or get sick while on the job. Although workers' comp coverage can be extremely helpful to both employees and their employers, the claims process can be a confusing one. 
Every state has different regulations regarding workers' compensation, so the process of filing a claim may differ. However, one common theme for injured workers and their employers is that simple missteps in the workers' comp process can mean denied claims and lost benefits. 
This is because many injured workers and employers are not experienced in handling the workers' compensation process — and that's okay. To ensure the process goes smoothly, Cerity is here to help outline some of the most common missteps and how to avoid them. 
The Workers' Comp Process
In order for an employee to receive benefits for their work-related injury or illness, they must go through the workers' comp process. It may differ from state to state, but generally, the process is as follows: 
The injured worker seeks medical treatment

Either the injured worker or the employer reports the claim to their insurance company

This first report of loss may entail injury triage by a nurse; importantly though, the injured worker should seek treatment immediately, particularly if the injury is severe

A claims adjuster will conduct an investigation into the cause of loss and verify coverage is in force (in effect)

In more severe claims, a licensed adjuster or a nurse case manager will help ensure the injured worker has a return to work plan consistent with their treatment and capability
Common Missteps in the Workers' Comp Process
According to a study by Lockton, claims denial is on the rise. Although the workers' compensation process seems pretty simple, the reality is that many claims are denied due to small, avoidable mistakes. Luckily, there are some basic steps that employees and employers can take to avoid a claim denial. 
Avoiding the following common missteps will put you and your claim in the best position to be approved: 
Failure to report the injury

. In each state, there are laws that govern how long after an injury or discovery of a work-related illness an employee has before they must report it to their employer. Failing to do so within the statute of limitations could result in claim denial. 

Failure to seek proper medical care

. Getting the healthcare you need and providing documentation to your insurer is key to workers' comp. If you've suffered an on-the-job injury and have not seen a physician, not only could you be negatively impacting your health, but you could be risking a claim denial.

Failure to prove the injury is work related.

Claims can be denied due to lack of evidence that the injury was in the "course and scope" of employment. 
Workers' Comp Tips for Avoiding Missteps
Workers' comp may sound daunting, but employees and employers can avoid missteps easily and ensure smooth-sailing for all parties. 
First and foremost, the goal of any employer should be to minimize on-the-job injuries and illnesses. This can help keep employees safe and help lower the number of workers' comp claims filed. To do so, ensure that employees understand the physical requirements and safety risks of their position clearly before hiring them. Set up safety training for employees, and practice industry best practices around creating and maintaining a safe working environment.
In the event that an injury or illness does occur, both the employee and the employer should be thorough in documenting and investigating the incident as well as evaluating the circumstances that led to the employee's condition. Doing so can not only help the employee's claim get approved but also help the employer understand how to mitigate that risk in the future.
Most importantly, employers and employees should communicate with their insurer and make sure all involved parties fully understand the workers' comp process, including state laws, statutes of limitations, filing deadlines, and other details that might affect the claim. 
Cerity — Affordable Workers' Compensation Insurance
We understand that the workers' comp process can be tricky to navigate. That's why we're here to provide workers' comp tips that help business owners get the coverage they need, understand the process, and keep their employees healthy and on the job. 
No matter what type of business you have, Cerity has you covered when it comes to workers' comp. Our flexible, more affordable approach to workers' compensation makes getting coverage quick and easy. With our free online quote tool, you can get a workers' comp quote quickly and easily and get protection for your workers as soon as the next day. 
NEXT UP
Workers' Comp 101 for Cleaning Businesses: I have part-timers. How do I determine payroll?
Learn more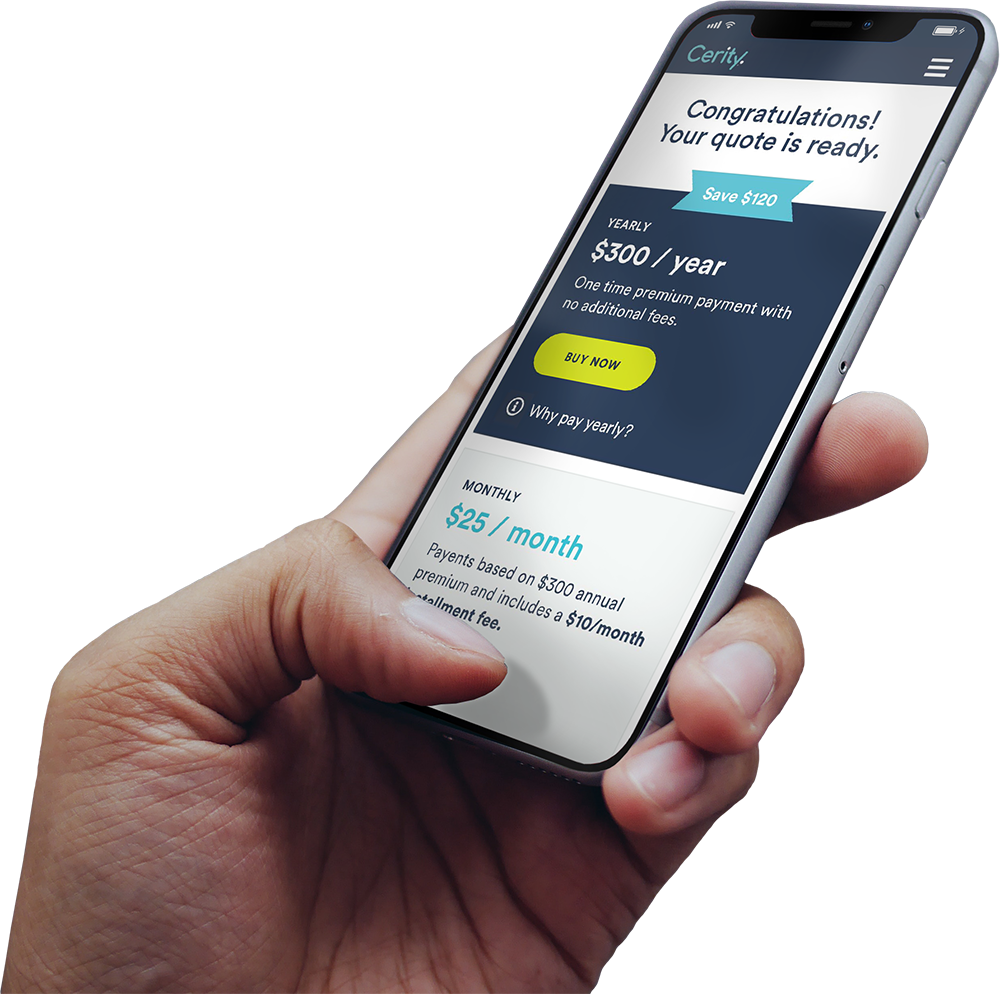 Grab your free quote today.
It only takes a few minutes, whether you're already covered or just getting started.