The Future of Work Is Remote — Even After the Pandemic
The COVID-19 pandemic has changed life as we know it, and in few places has that been more true than in local economies. Small businesses, even in parts of the country that thrive on a "shop local" mentality, have seen temporary, and in some cases permanent, closures. Even those able to keep the doors open have been forced to rapidly evolve with the steadily changing landscape. Perhaps the biggest evolution, and one likely to continue long after a return to normalcy, is the decentralization of the workplace, as numerous businesses shift to a work-from-home approach.
Without further ado, here are a few of the benefits and potential challenges of moving your business to a remote model.
Benefit: Lower Overhead
We'll get the obvious one out of the way first. Working remotely, even if on a rotating schedule with the rest of the office, reduces numerous costs — utilities and rent foremost among them. While physical premises have long been an accepted cost of doing business, the move away from this removes yet another barrier to starting and maintaining a small business.
Challenge: Team Building
Even in a situation with reduced in-person interaction between coworkers, team building is vital to the success of any business. With minimal opportunities to see each other face to face, team s can struggle to bond. Fortunately, software like Zoom and Slack can provide virtual arenas for communication, and the increased flexibility of working from home offers extra chances to coordinate team events, both virtual and in-person.
As with many challenges, this is one that can be easily fixed simply by being aware of it, so going into a remote situation with a plan for developing unity is likely to go a long way. Each workplace is unique, but finding a way to develop bonds among your team, whatever that may look like, will help you succeed together.
Benefit: No Commuting
Employees working remotely (often from home) have the flexibility to choose whatever work environment is most comfortable for them, which removes the need to spend time traveling to and from the office. Especially in larger city hubs, where employees are dealing with distance, traffic, and parking obstacles, remote working increases punctuality and lessens the risk of burnout.
Challenge: Technology 
The same thing that provides the foundation for remote work may also turn into an obstacle in some cases. Technology, whether equipment or connectivity, becomes a variable when taken out of the uniform stability of an office. At the same time, by decentralizing the workforce, any technical issues that may come into play will inevitably be on a much smaller scale than those that could surface in a workplace.
Benefit: Work-Life Balance 
A happy workforce is a productive workforce. The ability to work remotely provides vastly greater schedule flexibility to employees, which allows them to balance the load of their daily lives. Whether it's doctors visits, childcare, grocery runs, or the simple need for rest and relaxation, the day-to-day inventory of an employee's life becomes far less of a grind when filtered through the lens of remote work.
Even if you've taken your business to a remote working model, insurance is a necessary consideration, and Cerity is here to make it a quick and easy one. Simply go to our free online quote tool and tell us a little bit about your business to get an affordable rate. You can buy a policy online in minutes to cover you for the year ahead.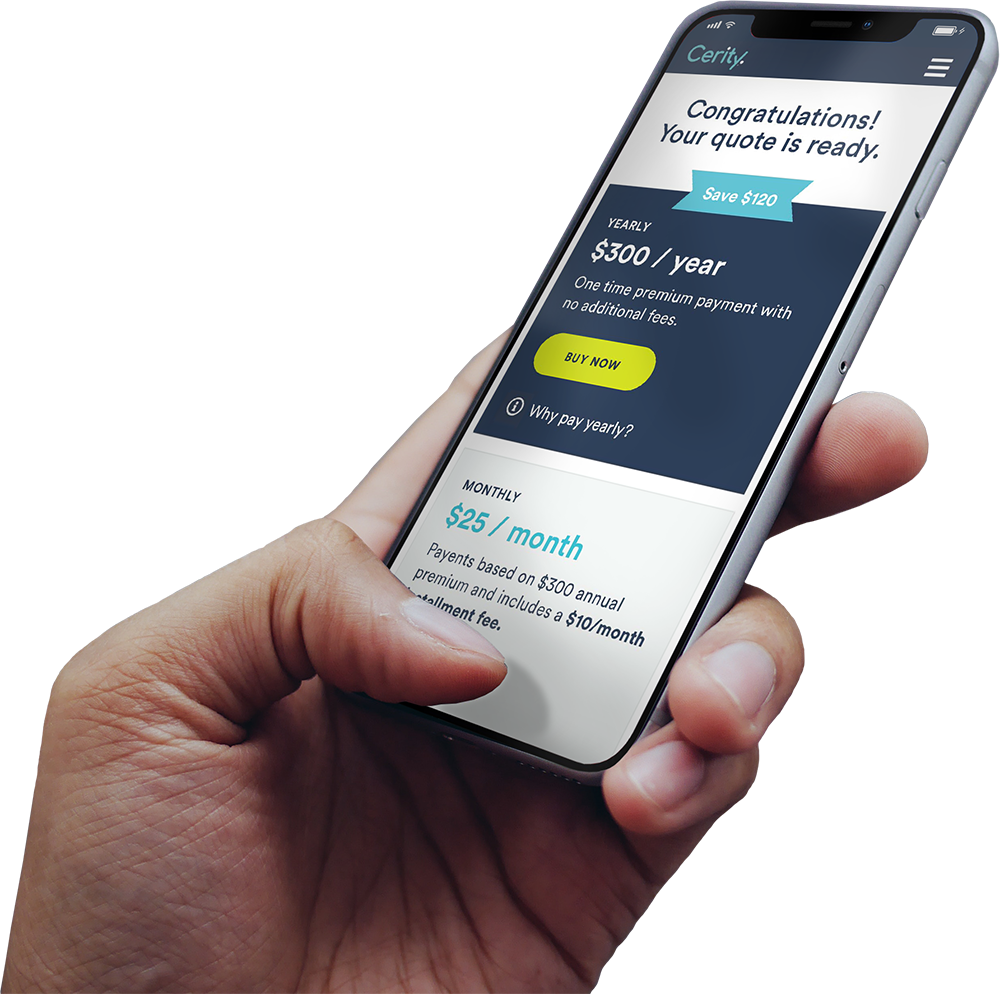 Grab your free quote today.
It only takes a few minutes, whether you're already covered or just getting started.