How to Preserve Company Culture During Work-from-Home Orders
For many businesses, culture can make all the difference in creating a happy, successful, and productive environment. As a business term, "culture" relates to a variety of things. From office perks and benefits to company values, expectations, and goals, a business's culture helps define its objectives and sets the tone for employees to embrace and follow.
Employees who feel strongly connected to their employer's culture tend to have a more vested interest in company success. Companies noted for their positive culture tend to attract qualified, sought-after talent and long-term clients. This is why many businesses spend an ample amount of time, money, and resources to form and refine their culture.
The recent COVID-19 pandemic has created a unique and unforeseen challenge for businesses across all industries. Businesses must now face the risk of losing the momentum of their culture as employees shift to working remotely. Especially for businesses whose employees have never worked remotely, this is an unprecedented time in which executive leadership must work harder than ever to preserve their business's culture throughout the duration of work-from-home orders.
To continue reinforcing and growing your company culture despite a lack of in-person interaction, here are some key actions you can take.
Focus on Communication
The pandemic has caused a fog of uncertainty in nearly everyone's lives. To maintain the connection and culture of a team, it's important to focus heavily on communication, even if this means utilizing tools that have never been implemented previously. From video chat meetings to instant messaging to online happy hours, you can promote face-to-face and personal, connected interaction while maintaining social distancing.
For example, our team does a weekly "Ask Us Anything" group video call with the entire company to ask leadership any questions about ongoing business initiatives, and we host bi-weekly video happy hours. We use Google Meet, which makes us look like a familiar 70's sitcom…
Show Care for Employees
In addition to ensuring that employees are connected to each other, it can help to offer additional personal communication from management to staff to reaffirm that employees are supported during this time. Open-door policies are also effective during uncertain times, as they give employees the opportunity to come forward if they are struggling. If you can offer employees any additional financial support, flexibility, or resources throughout the work-from-home order, it helps to do so. All of these efforts build trust, a key aspect of any strong business culture.
Re and Act Upon Company Values
Although the COVID-19 pandemic is forcing many businesses to work from home or shut down completely, it's essential that you utilize this time to reflect on your original company goals and values to help drive employees through these hard times. By realigning your business's original mission, you can realign business practices and create new strategies that will keep the business achieving its original goals.
For example, many businesses have begun to sell masks or promote virtual events. These actions are not only keeping those businesses profitable but also helping to support their communities.
Stay Connected to Clients and Customers
During the COVID-19 crisis, businesses must also maintain good, honest communication with their customers and clients. By staying open and up to date via email, social media, and other forms of communication, you can ensure that you are maintaining their trust and reinforcing your culture across the board, not just with employees. In addition, if your business is capable of offering any payment plans or adjusted services to clients during this time, they will appreciate and re the offer — even if they choose not to take it.
Cerity understands how deeply affected businesses have been by COVID-19, and we're here to support business owners during these unprecedented times. We're committed to our mission of helping organizations find more nimble solutions to meet their business goals. That's why we offer a faster, more affordable, and more flexible way to get a workers' comp insurance policy. Get a free quote for workers' compensation insurance with our free online quote tool.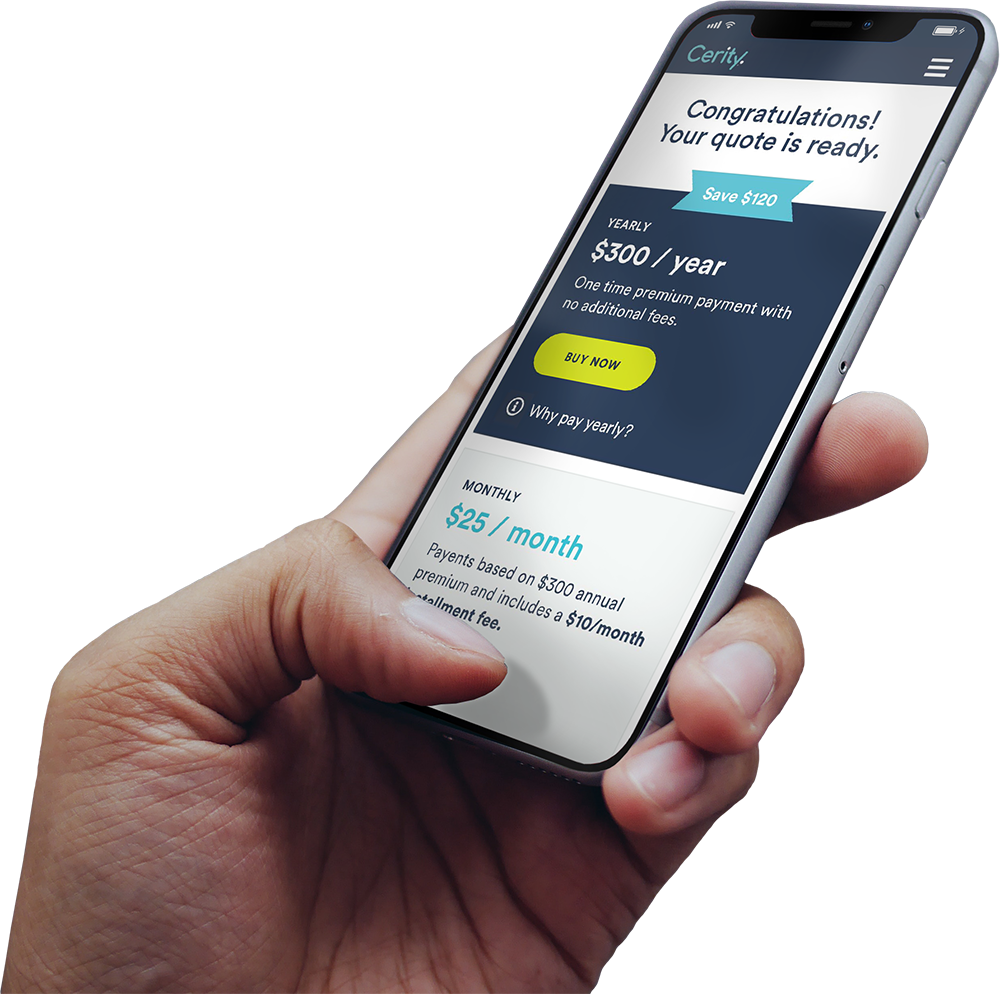 Grab your free quote today.
It only takes a few minutes, whether you're already covered or just getting started.