How Much Does Workers' Comp Pay?
Workers' compensation is a type of accident insurance that employers pay to cover the costs of employees who are injured on the job or acquire a work-related illness. But how much does workers' comp pay? And what do these payments actually cover?
The amount of workers' compensation benefits an employee will receive after making a claim will depend on a number of factors. Understanding what these factors are and how they can impact a payout is important for those who expect to receive workers' comp benefits.
What Does Workers' Comp Pay?
Workers' compensation insurance is a must for small businesses, as it protects both the employer and the employee from financial loss in the event that an employee is injured on the job. Here are the primary factors that can impact workers' comp payouts.
Average Time Loss Compensation Benefits
Depending on state regulations, employees seeking workers' compensation benefits may be eligible for regular time loss compensation benefits, which are a percentage of the employee's average weekly wage, or the amount they would make working for a week in the position they had before the injury or illness.
Some factors that can impact an employee's average weekly wage include:
If the employee was employed for five days a week for a full year
If the employee wasn't in the same industry for a full year
If the employee was a seasonal or temporary worker
While the percentage of the average weekly wage that an employee receives will vary by state, many states offer 66 2/3%. These benefits are often paid twice per month, but they may also be paid once per month or once per week, depending on the state.
Loss of Earning Power
Loss of earning power workers' comp benefits are available in some states. These benefits are for workers who are able to return to work temporarily after a work-related injury but in a different, lower-paying job. For these benefits, employees receive a portion of the difference between the amount the employee earns currently as compared to their wages at the time of the work-related injury.
Medical Bills
Workers' compensation also covers medical bills for employees who are injured on the job. The amount of these benefits will depend on the amount of the employee's medical bills. As long as the bills are for treatment of the work-related injury and that treatment is covered in the state, the employee should not be required to pay for the treatment.
Medical bills are paid as they are incurred. The employee's doctor should bill the employer or the employer's workers' compensation insurance company directly. It's important to note that the amount of medical bills does not impact other workers' compensation benefits that the employee is able to receive.
Get a Quote for Workers' Compensation Insurance
At Cerity, we push the boundaries to bring small business owners an innovative approach to workers' compensation insurance. We think it should be easy for small businesses to get the protection they need for when the unexpected happens. Using digital solutions, we've developed a simple, no-hassle process that allows small business owners to sign up for workers' compensation insurance without having to jump through any hoops.
Getting coverage is easy. All you need to do is answer a few questions about your business, and we will return with a customized quote based on your needs. In a matter of moments, you can start protecting your business.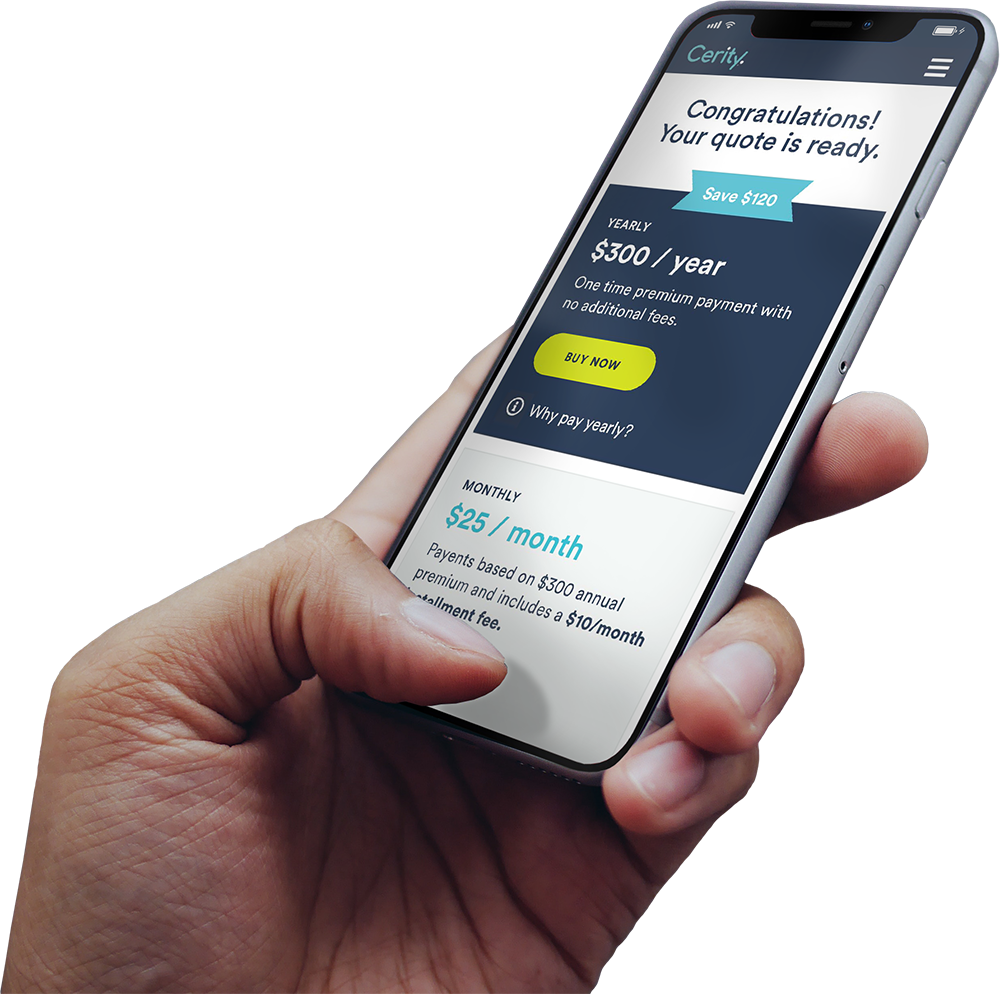 Grab your free quote today.
It only takes a few minutes, whether you're already covered or just getting started.