Can a Worker Submit a Claim for Exposure to Coronavirus?
The novel coronavirus, or COVID-19, has undoubtedly changed the lives of millions of workers across the country. Countless businesses of all sizes and scopes are looking for ways to increase workplace safety and help their employees who have been impacted by the virus.
State governments have followed the CDC guidelines of social distancing by enacting "shelter in place" orders, which allow the operation of only "essential" business industries such as medical, pharmacy, grocery, city services, and other industries that are considered invaluable to social infrastructure. For employees who must report to work in those industries, exposure to COVID-19 is a real possibility. In addition, despite the CDC's recommendation that employees stay at home when they are sick, the financial strain of the coronavirus pandemic may cause employees who have fallen ill to report to work anyway.
Because of this situation, business owners are left wondering if their workers' compensation policies may be able to assist their employees by bridging the financial gap caused by the virus.
Does Workers' Compensation Cover Exposure to COVID-19?
In short, it depends. Workers' compensation may cover an employee who has contracted coronavirus at work. However, it is more complicated than it may seem — as are all workers' comp claims. Workers' compensation is what is known as an "occurrence-based" insurance policy, meaning any and all claims should be reported to the insurer and are subject to case-by-case evaluation.
In order for workers' compensation to be approved for a claim, it must be clearly proven that the employer was intentionally negligent in operating a business environment where employees were showing symptoms of COVID-19. Even more, it must be proven that the employee contracted the disease in the workplace. In most coronavirus claims, simple exposure to the virus is not enough to categorize the illness as a work-related condition.
What Kind of Workers' Compensation Claims Are Most Likely to Be Approved? 
Basic exposure to the coronavirus is not enough for many workers' compensation claims to be approved. However, if the exposure was a direct result of the employee's essential job duties, the claim is more likely to be approved. Employees who fall into this category are typically regularly and intentionally exposed to the coronavirus while working, such as:
Doctors
Nurses
Hospital and clinic staff
Medical office staff
First responders
Testing lab staff
Organizations that employ staff who regularly come in contact with COVID-19 are required to meet specific, strict guidelines and maintain stringent protocols to minimize employee exposure. Since workers' compensation insurance only covers an employee in the event that negligence on the part of the employer can be proven, it is most likely that negligence can be proven in an industry with innate occupational risk for exposure.
What About Businesses That Continue to Operate with Symptomatic Employees? 
For other types of exposure and other industries, workers' comp claims will be handled on a case-by-case basis. In the case of a business operating with symptomatic employees, it will need to be proven that the employer was negligent regarding workplace safety and put its employees at a direct risk for contracting the virus.
How Does Coronavirus Coverage Vary Across the Country? 
Every state handles workers' compensation differently, and that includes compensation for coronavirus exposure. State-funded coronavirus coverage will vary from state to state, and privately funded workers' compensation policies may have to adhere to certain state guidelines, such as statute of limitations and other state regulations. As COVID-19 continues to become more widespread, it's likely that states will begin to release more information on how they plan to handle workers' compensation for the virus.
Cerity, a faster and more affordable approach to workers' compensation insurance, is here to support business owners during these uncertain times. To get a free quote to purchase insurance online, visit our free workers' comp quote tool.
NEXT UP
Recession-Proofing Your Company: Why smart businesses are embracing new tech to shave operational costs.
Learn more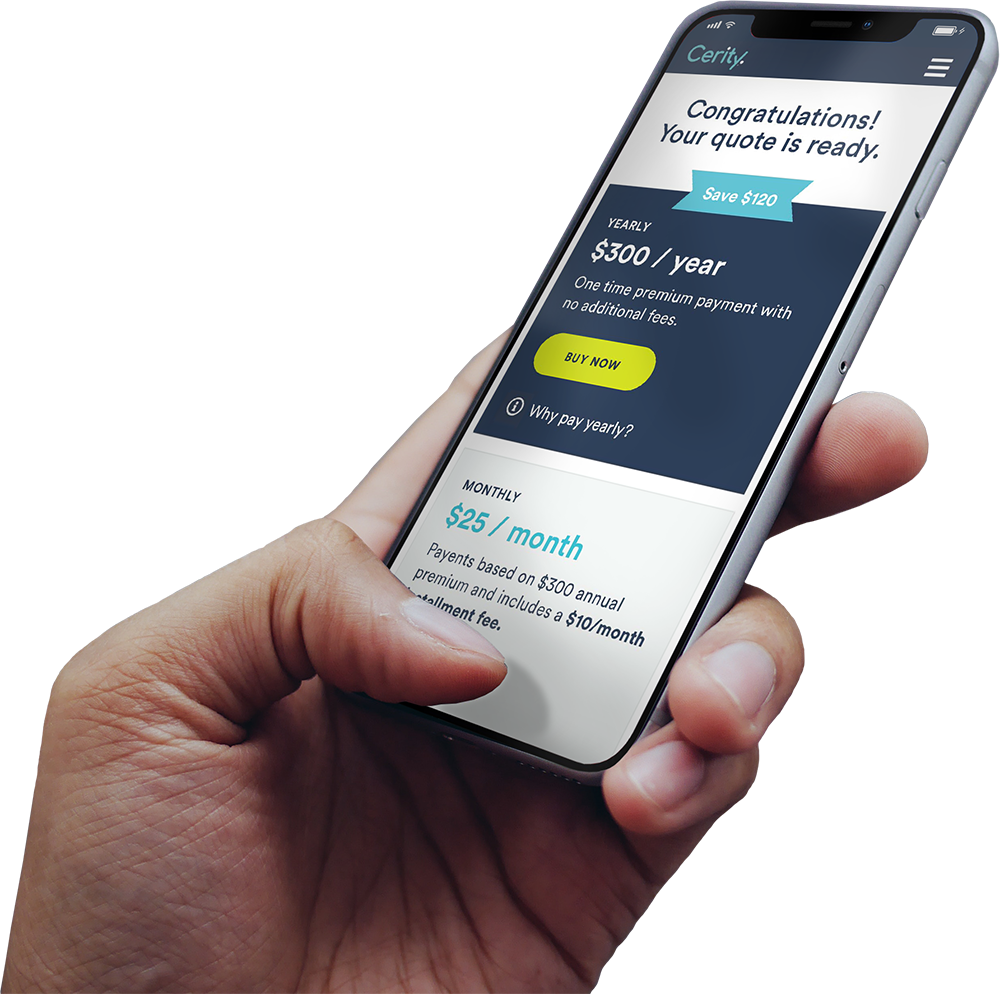 Grab your free quote today.
It only takes a few minutes, whether you're already covered or just getting started.