Affordable Small Business Marketing Strategies That Work
As a small business owner, there's a good chance that you don't have a hefty marketing budget or an abundance of time to dedicate to marketing your business online. However, marketing your business is essential to bringing in new customers and growing your company. If you want to remain competitive in the marketplace, you'll need to focus your limited resources and energy on marketing strategies that work for small businesses.
We've put together a shortlist of small business marketing strategies that don't require extensive budget or time.
1. Blogging
Blogging is one of the easiest ways you can start marketing your brand to your target audience. Regularly updating the blog on your company website increases brand awareness while also educating leads and consumers about the important aspects of your industry, products, and services. Blogging that's focused on relevant topics and keywords can also help you improve your search engine optimization, which impacts where you rank on the search engine results page when users search for brands or products like yours.
The easiest way to get started blogging is to make a list of your most commonly asked questions and identify the biggest issues that your customers face. Writing about these topics will help you educate your audience while also positioning your brand as a friendly, knowledgeable industry expert.
2. Launching Email Campaigns
Email is another effective digital marketing strategy to help you reach and engage your target audience. According to research from HubSpot, 99 percent of consumers check their email every day, with more than 50 percent of U.S. consumers checking their personal email account more than 10 times a day. Delivering sales information, coupons, and other helpful content to your leads' and customers' inboxes gives you the best chance of capturing their attention.
Before you can start developing email campaigns, you'll need to build your email subscriber list. Start by asking your current customers and leads for their contact information. You can also place a subscriber sign-up form on your website. Once you have a list of subscribers to send content to, develop a mix of promotional and educational email marketing content and establish a schedule for sending it out.
3. Engaging on Social Media
No matter who your target customer is, there's a good chance they are active on social media. While users of each platform tend to vary in age, education level, income, and occupation, you should be able to find at least one platform where your target customers are participating in conversations and engaging with their favorite brands. The key to effectively engaging your prospects on social media without depleting your time and resources is to focus on the channels that your target market frequents instead of trying to be everywhere at once.
When it comes to social media, it's important that you focus your efforts on being social. Instead of posting overly promotional sales content, focus on sharing your brand content, like blog posts, and posting relevant curated content that your fans and followers will find valuable. Try starting a conversation by asking a thought-provoking question or developing interactive content like a poll. When consumers post comments or ask questions through direct messages, be sure to respond promptly and professionally.
4. Hosting Webinars
Hosting a webinar, or an online education session, is one marketing strategy that many small businesses overlook. Though it does take some time and resources to create a webinar, it is a relatively inexpensive way to educate your audience about important industry topics. Webinars can help your leads better understand what value you provide while helping position your brand as an industry expert.
Webinars also give you the opportunity to interact directly with leads through a live Q&A. Getting questions from your audience helps you better understand their challenges while giving you the opportunity to make a connection while showing off your expertise. Furthermore, webinars are a great source of new email subscribers.
Grow Your Business Responsibly
As you work to grow your business, Cerity is here to help. Check back in our learning center for more great resources on running your small business, understanding workers' comp, and promoting a safe and healthy workplace. When you're ready to get started with workers' compensation insurance, you can get a free quote in a matter of moments and be on your way to protecting your employees and your business.
NEXT UP
A Retail Owner's Guide to Small Business Saturday: Will You Be Surviving or Thriving?
Learn more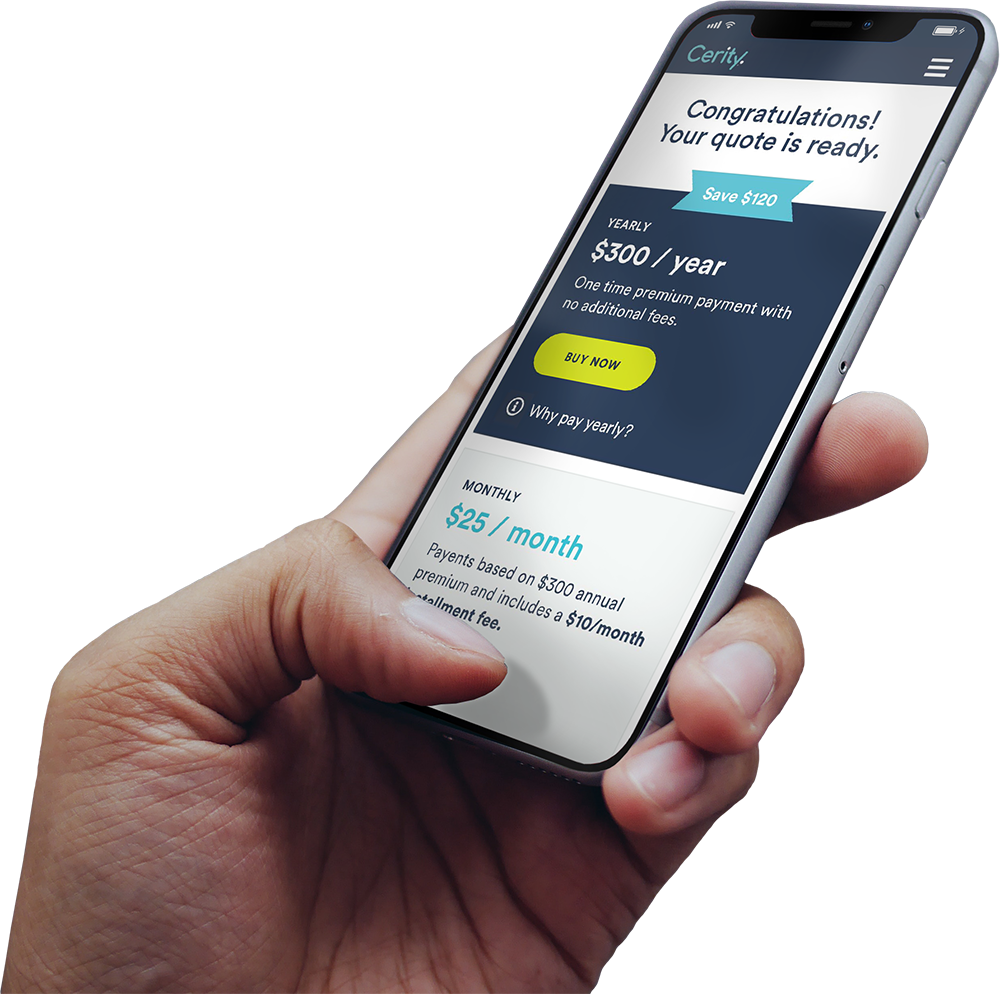 Grab your free quote today.
It only takes a few minutes, whether you're already covered or just getting started.