Why You Need to File Workers' Comp Claims Quickly
When an employee gets hurt at work, it's important the employer handles the injury quickly and efficiently. Filing the workers' compensation claim immediately will help the entire process move quickly and smoothly, which has many benefits — and they aren't just about money and the future of your business. Your employee may be waiting for compensation, and they could also be waiting on treatments to start the recovery process.
Here's why small business owners should prioritize submitting each claim right away:
1. You may save money on claims costs. The NCCI reported that claims costs can increase by as much as 51% as a result of delayed reporting. Employers often procrastinate on injuries that seem insignificant, but those small injuries can get worse over time, resulting in more expensive medical treatment and more time away from work.
2. You'll boost employee morale. Your employees are at the heart of everything you do. As the boss, your team will notice if you respond to a workplace injury quickly. It will show everyone you value your workers and help create a culture of trust.
3. The first step in claim approval will happen sooner. When you report a claim,  a claim adjuster has to investigate it. You'll need to provide details on the accident – when did it happen, who was injured, what type of injury is it, whether any treatment was administered on-site, etc. The longer you wait to document accident details and report it, the greater likelihood witnesses' memories of the event could fade or become exaggerated and extra time could be needed to complete the investigation.this and get the ball rolling will extend the amount of time needed for the investigation to be completed and, it's possible that any witnesses' memories of the event will fade or become exaggerated.
4. The law says so. Workers' comp claim regulation happens at the state level. Many states require the employer to report a workers' compensation claim within a certain number of days. Each state's regulations are different, so it's best to report the claim as soon as you are aware of it (see our article for more detail on this process).  Cerity is here to help – report your claim at 1-800-4CERITY.
At Cerity, we want to help you get every injured employee taken care of and back on their feet as soon as possible. We also want to help you make sure your company stays on track – temporarily losing an employee due to an accident can take a toll! That's why we provide the coverage you need for your business and your employees at a price you can afford.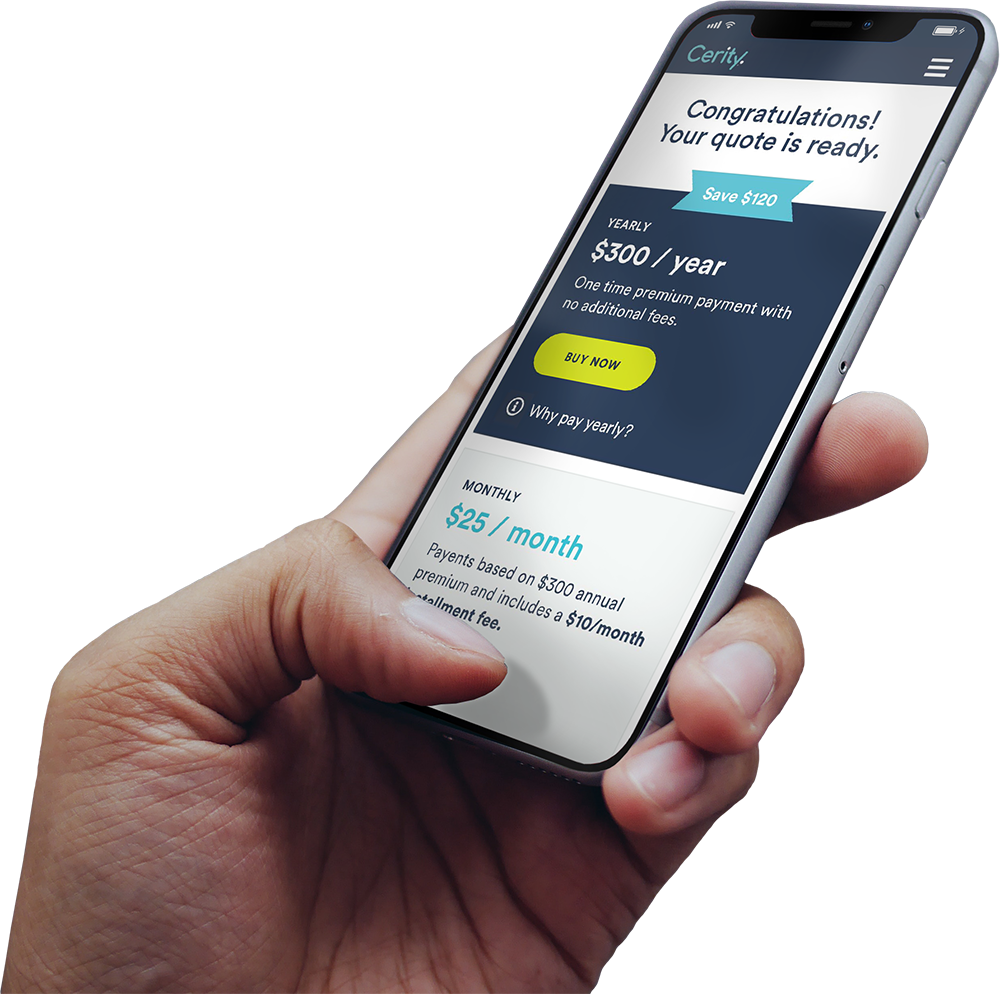 Grab your free quote today.
It only takes a few minutes, whether you're already covered or just getting started.