What Does Workers' Comp Cover?
While the laws vary from state to state, most states require businesses with employees to have workers' compensation insurance. Workers' comp not only protects your business from the legal repercussions of workplace accidents (even some from workplace antics like the office gladiators depicted above), but also helps employees with necessities like hospitalization, medical care, and lost wages.
Read on to learn more about the types of coverage that are offered as part of a workers' comp insurance plan.
What Does Workers' Comp Insurance Cover?
Workers' comp insurance covers most work-related injuries or illnesses, providing financial assistance for employees' medical expenses, lost wages, ongoing care, and funeral expenses. These benefits are not available to employees who get sick or injured outside of work.
Medical Expenses
Workers' compensation coverage helps employees pay for medical expenses that are related to an injury or illness that occurred on the job. This includes but is not limited to emergency room visits, surgery, and prescriptions.
Missed Wages
If an employee loses income during their recovery from a work-related injury or illness, they are eligible for a portion of lost income through workers' comp.
Ongoing Care
Your workers' comp insurance policy covers ongoing treatments that relate to the treatment of a work-related injury or illness, such as doctors' visits and physical therapy appointments.
Funeral Costs
If an employee dies from a work-related accident, workers' comp insurance offers compensation to cover the funeral costs and provide benefits to the employee's beneficiaries.
Repetitive Injury
Not every injury is the result of a single incident. Repetitive injuries can take months or years to develop. For instance, if an employee develops carpal tunnel syndrome from years of sitting and typing with poor ergonomics, your workers' comp policy can help cover treatment and ongoing care costs.
Disability
If a work-related injury is severe enough to cause temporary or permanent disability, workers' compensation insurance helps disabled employees pay medical bills and replace lost wages.
Illness
Working conditions can sometimes expose workers to harmful substances, like chemicals or allergens, that lead to illness. If an employee becomes ill due to a work-related condition or incident, workers' compensation insurance helps cover the costs for their treatment and ongoing care.
What Is Not Covered by Workers' Comp?
While workers' comp insurance covers most work-related injuries or illnesses, there are a few instances when coverage can be denied, including:
Injuries that occur when an employee is intoxicated or using illegal substances
Self-inflicted injuries, including those caused by a person who starts a fight
Injuries experienced while a worker is committing a serious crime
Injuries that occur while an employee is not on the job
Injuries experienced when employee conduct violates a company policy
Workers' compensation benefits are only available to those who have an injury or illness they got on the job. That's why it's important to understand what work-related injuries and illnesses are. For instance, injuries that occur when you are off-site on lunch break are not considered work related. However, if you sustain an injury while you are having lunch with a client or eating lunch on your company campus, this can be covered.
Similarly, injuries that occur during your commute to the office are not typically considered work related. But if you are running business errands during your commute, driving a company vehicle, or traveling on a business trip, then any injuries sustained during this time would most likely be covered by workers' comp insurance.
Who Is Covered by Workers' Compensation Insurance?
There are a few factors that will determine which employees need workers' compensation insurance, such as the size and industry of your business and the employee's specific job role. Requirements are different across states, but most states require this type of coverage for all full-time employees. It's important to note that some states have different laws about workers' compensation insurance for contractors, temps, and interns.
Some states do not require coverage for insurance agents, casual workers, business owners and partners, real estate agents, farmhands, and family s under a certain age. Employees who work for the federal government are also not covered by state-regulated workers' comp.
The following states have a minimum number of employees to determine if a business needs this type of coverage:
Alabama
Arkansas
Florida
Georgia
Mississippi
Missouri
New Mexico
North Carolina
Rhode Island
South Carolina
Virginia
Wisconsin
Get a Quote for Workers' Comp Insurance
At Cerity, we make it easy for you to get an affordable workers' comp insurance quote in just a few minutes. Our team has decades of experience in the insurance industry, and we've set out to change the way you think about obtaining workers' comp coverage. If you're ready to get started, request a free online quote today.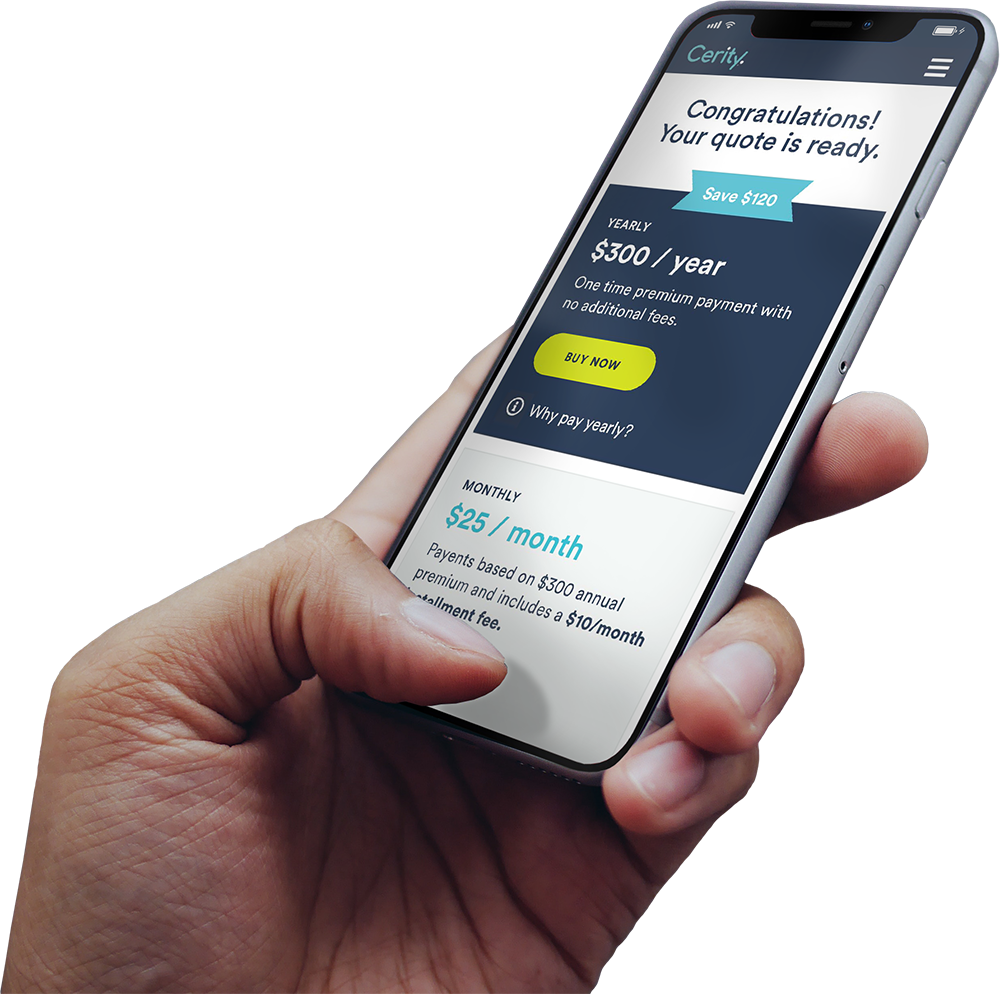 Grab your free quote today.
It only takes a few minutes, whether you're already covered or just getting started.