Small Business Insurance Costs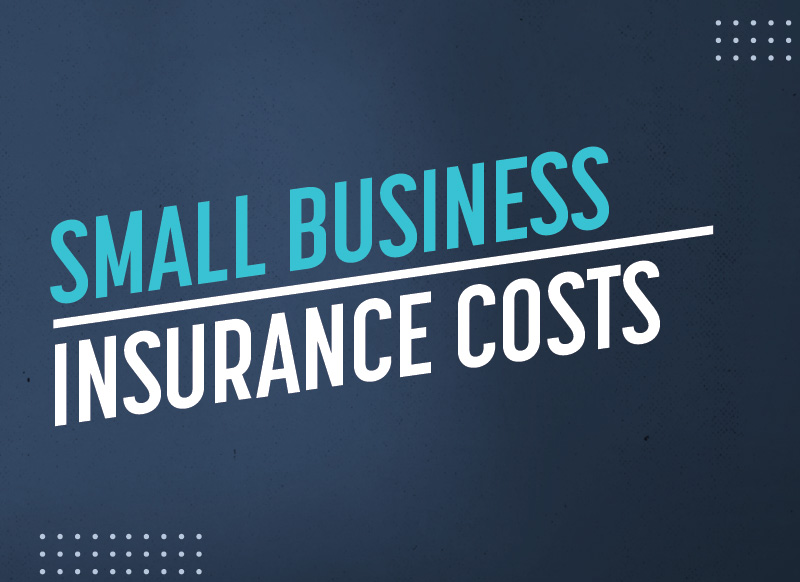 Starting a business, especially a small business, requires a lot of moving parts, and when you bring on employees, your risk goes up. If you have any employees, you'll want to make sure you have the coverage you need to protect them — and your business — should they become injured or ill as a result of their job duties. Thankfully, Cerity is in your corner, making the task of getting adequate workers' compensation insurance a little easier.
Assessing the Need for Workers' Comp
There are various types of business insurance. While you may be able to go without some, workers' comp is not usually one you should skip. Not only is it legally required in most states in most cases, but it's also just plain wise. Sure, opting to skip workers' compensation insurance could land you in trouble and leave you with hefty fines, but that's not the biggest risk you run by not having such a policy.
So what is? If an employee is injured or becomes ill as the result of their job duties, a workers' comp policy provides them with the payout they need to stay home while they recover, and pay for necessary medical expenses. Without that compensation, such workers may be more likely to look to you to cover such costs, and may take you to court if that's what it takes to get the compensation they need. And that's a potentially very scary proposition for a small business owner. Not only could you be sued for your private assets; having to personally make a big payout could be an expense from which your small business may be unable to recover.
A good workers' comp policy like those we offer all of our small business clients can ensure that both your injured or ill employees feel taken care of, and that your business is protected from the threat of such employee lawsuits so you can keep your doors open.
And here's something too few of us talk about: good insurance is especially important for minority-owned small businesses, women-owned companies, LGBTQIA-focused businesses, and other startups that haven't always gotten a fair shake. In some respects, if you are among these business owners, you may already face a tougher climb than others.
For example, studies show customers are less likely to buy from women-owned businesses. And, did you know that 20% of LGBTQIA-owned businesses face discrimination that causes economic barriers? With these businesses already facing more challenges, having good insurance in place is important. If an injury happens onsite, having that event covered can give businesses a chance to survive.
Discrimination is a problem everywhere. The Center for Economic Justice called out systemic racism in the insurance industry in 2020, which doesn't help the businesses that already need more support. We hope to be a part of this change, with a commitment to support all businesses with fair and transparent pricing and insurance designed to offer the best possible protection.
Understanding Your Costs
You can be in the same industry and even open on the same street as another company and still face different insurance premiums. So let's shed some light on how insurance companies come up with that magic number you'll have to pay. Here are the factors that will decide how much you'll need to budget each month and every year for your insurance costs:
The riskiness of your sector. If your industry involves juggling fire, you're going to pay more than The World's Quietest Bookstore. This can have the biggest impact on your insurance costs because insurers base their premiums on how likely you are to make a claim. The costs you face in accounting, HVAC, event planning, retail, and other sectors will all be different. Pro tip: look for an insurer that works with your industry specifically. They likely have the chops to handle the risks your company will face.
Your payroll. Workers' compensation covers all eligible workers, so if you've hired a cast of hundreds, you'll pay more overall than a brand new, small business with just one full-time worker. Your payroll and the types of workers you hire matter, too, so having part-time staff, full-time staff, and contractors will all factor into those insurance costs.
Past claims. If you've had claims in the past, it's going to cost you. With workers' compensation, specifically, the National Council of Compensation Insurance (NCCI) and your state may set something called Experience Modification Factor, which ranks you using a number that's usually around 1.0. Go over that by even 0.1, and your premiums can go up.
Your safety measures. If you own a factory where fireworks are manufactured and you don't have a fire extinguisher or smoke detection system in there, your premiums are likely to go way up. Insurers want to see that you meet the safety regulations for your location and industry, and you'll breathe a lot easier if you meet better risk management minimums.
Your policy. Are you just getting the basic coverage required by your state or did you get an insurance policy with a few bells and whistles? This will affect your premiums. The length of your policy matters, too, with longer duration policies generally being more costly, since there's more time for a claim to happen.
Your insurer. Policies are always slightly different between insurers, so it can be challenging to compare costs, but choosing the right insurance company can help you manage your policy premiums.
So how do you avoid insurance blunders? For one, understand that many rates advertised online don't consider the risk and nuance of your specific business, so the price you see online may not be the price you actually end up paying. You're better off getting a personalized quote from an insurer who asks the real questions about your business. At Cerity, we strive to ask you about all the details that can impact your policy rate to ensure we're giving you an accurate quote.
Bring Down Workers' Comp Costs
There are some things you can do to lower your insurance costs. If you're opening a bar, you might want to stick to pool tables for entertainment and leave the ax throwing for somewhere else. Take a look around and find ways to cut your risks to enjoy lower insurance costs. Beyond that, here are a few ways to make your business insurance cost something you like (or at least can live with):
Create a safe space for workers and visitors. One of the best ways to lower your insurance costs is to create a safe space for your workers. When you have fewer claims and injuries, your Experience Modification Factor stays at or below 1.0, which gets you premium rates. You can create work-safe policies, offer additional training, and audit your workplace to keep it as safe as possible. The Occupational Safety & Health Administration (OSHA) has a ton of free resources to help business owners ensure worker safety.
Get the insurance you actually need. You probably don't need a policy covering flamethrowing accidents if you run a bookstore. If you're working with contractors and freelancers rather than employees, your state may not require you to carry workers' compensation at all. Regardless, a workers' comp policy could more than pay for itself with its first use, so weigh the pros and cons here. In addition to your state's requirements, it's also a good idea to check out your business lease and any financing you may have for insurance requirements.
Think about your insurer. You're not married to your insurer. You can walk away if they're not providing you with a policy you like at a competitive price. You can ask other insurers for quotes and then call your provider to see if they can sweeten the deal. If not, you can always choose a different provider. And, keep your insurer on your toes by re-evaluating your policy and insurance needs regularly. As your business changes, so will your insurance needs, and you may be able to save money by switching.
Paying for insurance instead of buying a fancy new cappuccino machine for your business may never be your favorite part of being a boss, but insurance shouldn't hurt, either. If you're feeling the sting, the most important place to start is by reducing your risk of claims. After that, start comparing policies and insurers to find one that saves you a few bucks while still giving you peace of mind.
Cerity: We're Here to Help
Cerity is a business, too, so we know insurance has traditionally not been worth throwing a party for. We want to change that. Our parent company has been around for more than 100 years, so we have the experience, but we're also all about bringing something new to insurance: transparency, savings, and plain English explanations so you don't end up with unnecessarily high premiums and plain bad coverage. Insurance is just too important for that. If someone's hurt at your business, you want to be covered, but you don't want to pay so much that you can't invest back in your business.
Simply go to our free online quote tool. Tell us a little bit about your business to get an affordable rate, and you can buy a policy online in minutes to cover you for the year ahead.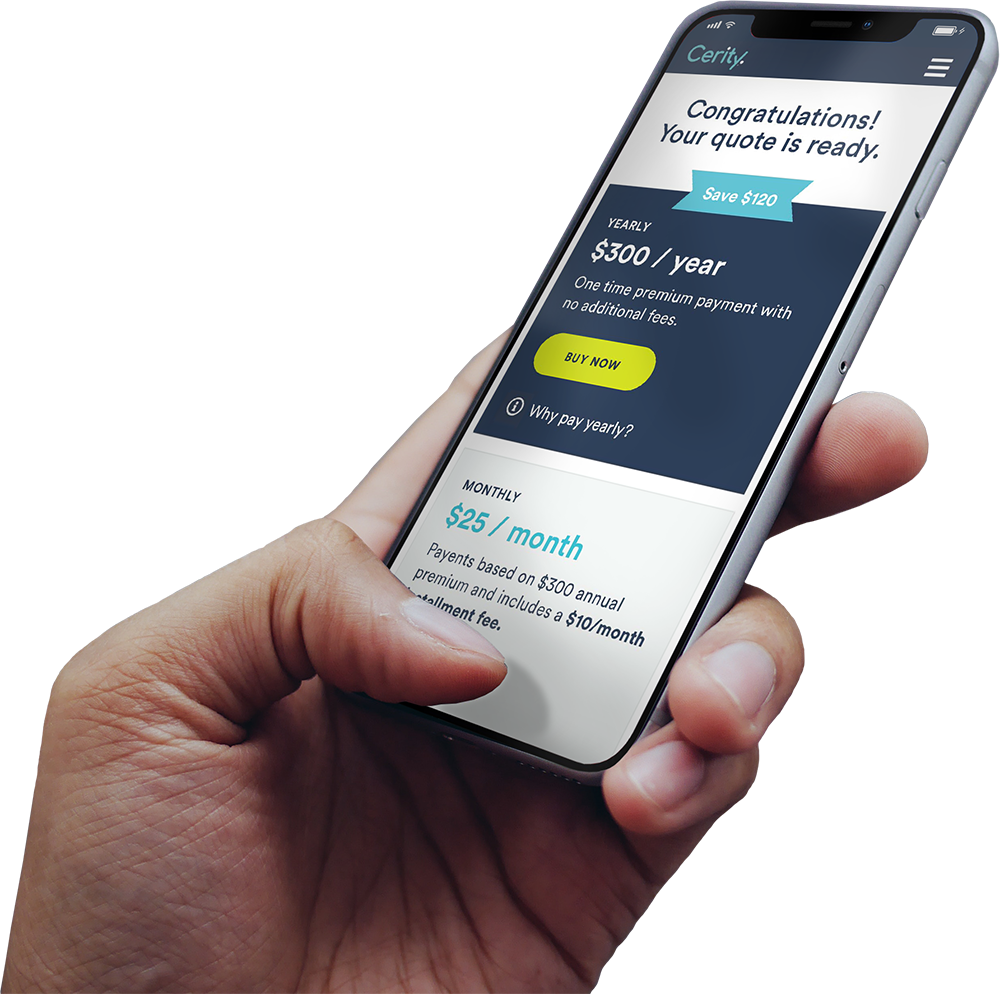 Grab your free quote today.
It only takes a few minutes, whether you're already covered or just getting started.