How Will Tariff Changes Impact Your Business?
International trade wars are grand in scope, involving hundreds of billions of dollars and fluctuating policies. The scale of the issue can make it difficult for small business owners to determine how newly imposed tariffs are poised to affect their bottom line.
When you consider, for example, how tariffs on steel and aluminum might affect the domestic economy, typically industries like auto, aerospace, and construction immediately come to mind. But the reach of these tariffs is like a vast, elaborate network of roots, and these major industries are only what can be seen above the surface. From craft breweries to toymakers, countless types of businesses feel the reverberations.
Many small businesses are put in the position of deciding whether to absorb the higher costs due to price increases, or pass the costs on to customers. Make no mistake — it's a daunting decision, made even more daunting by the unpredictability of the situation.
The U.S. and China have been negotiating a rollback of existing tariffs, which is news that countless business owners have been eager to hear. But with other countries involved and the trade tariff landscape shifting week-to-week, it's good to stay vigilant.
Fortunately, we're here to walk you through the measures you can take to reduce the impact of tariffs on your operations.
Don't Overreact
It's much easier said than done, but don't let tariff trouble become a self-fulfilling prophecy. Stocking up on too much inventory, overhauling your supply chain, or taking out substantial loans while interest rates are low may feel like the safe thing to do. If you go overboard, however, you could end up taking more financial risks than the tariffs would, in reality, pose to your business. There's something to be said in favor of a "wait and see" approach that involves only carefully calculated moves.
Trim the Fat 
As a business owner, you should always be crunching the numbers and looking for more cost-effective ways to operate. There's never a better time than when you fear price increases from your suppliers. This doesn't mean you have to go slashing employees from your payroll or striking desperately needed items off your shopping list. Indiscriminately taking an ax to your overhead can be another form of accidental self-sabotage.
Instead, be precise. If you hold weekly staff meetings that wind up being a waste of everyone's time, cut the meetings and send a quick email. If you need a new piece of equipment for your business to function more efficiently, this may actually be the right time to invest rather than skip it. Hire multi-talented employees who can hop around and get various jobs done. Downsize your workspace if you're not maximizing its potential. There are ways to save money that won't take anything away from the quality of your products and services or your ability to succeed.
Use Your Negotiation Skills
Running a small business is much more personal than running a big one. You develop relationships with your suppliers and service providers. That can make coming to the table to renegotiate contracts a little more intimidating. But just as you fear losing business, your vendors and suppliers should fear losing your business. They may be more open to renegotiating costs than you would expect, and it rarely hurts to ask.
Protect Yourself and Your Employees
If tariffs do impact your business, the last thing you need is more financial risk. Make sure your work environment is a safe place for your employees. Obtain a workers' comp policy that's tailored to your needs as a small business, with coverage that will protect you from potential legal challenges resulting from on-the-job injury or illness. Preparedness goes a long way in allowing your business to thrive in an unpredictable time.
Get a quick free quote today to get started.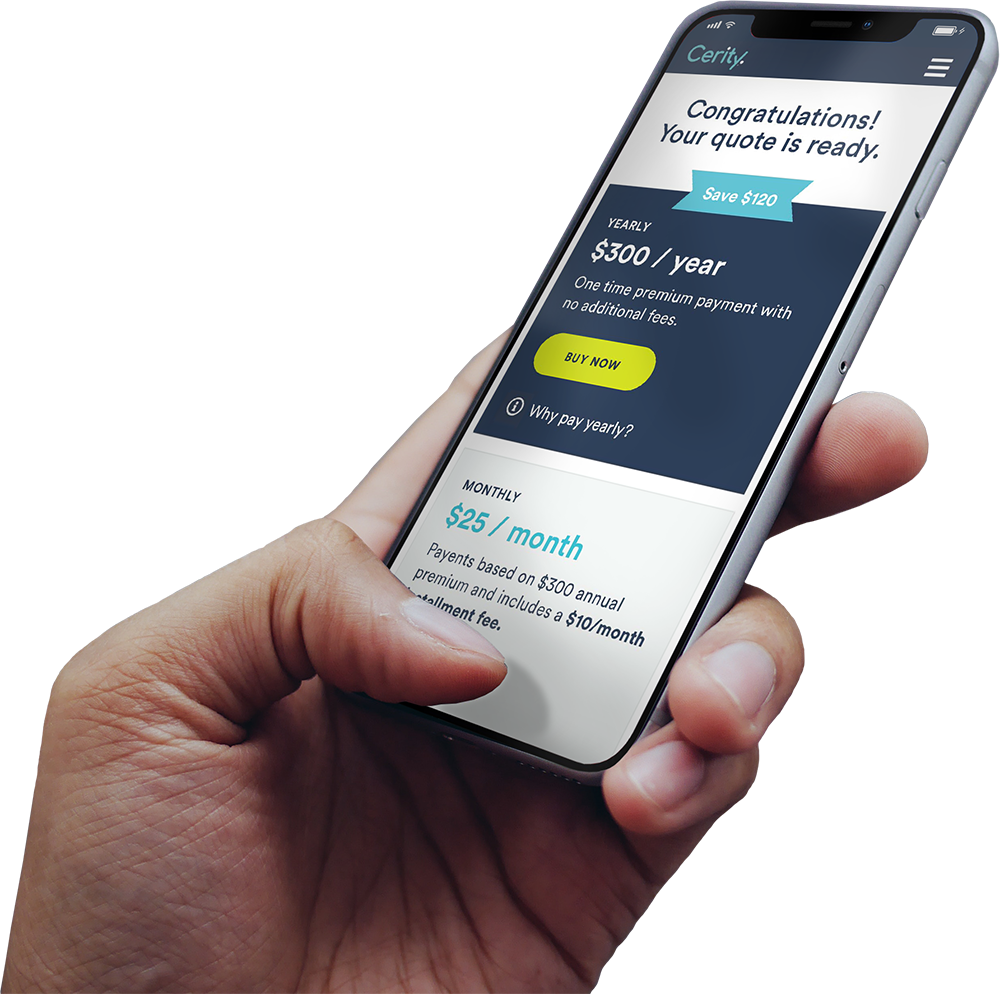 Grab your free quote today.
It only takes a few minutes, whether you're already covered or just getting started.