Do I Need Workers' Comp Insurance for Remote Workers?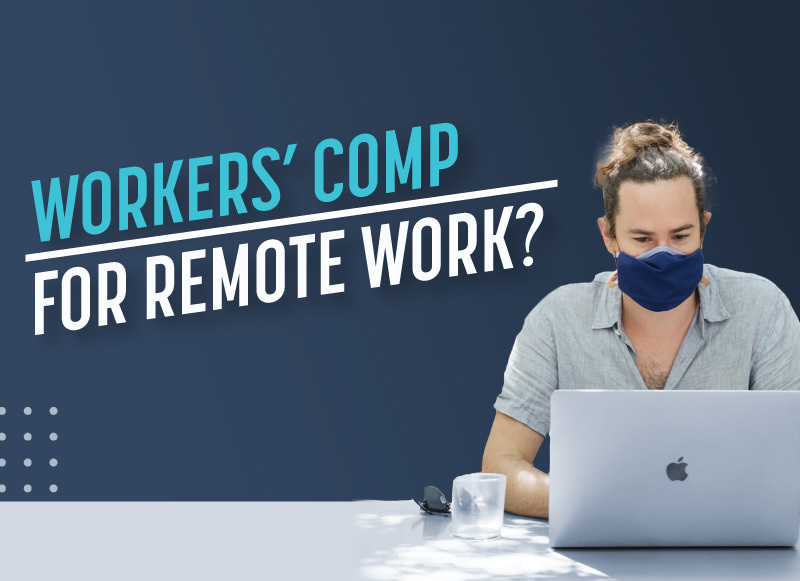 In short, yes. As the world has quickly changed in light of the rise of Covid-19, most of us are working from home and this is one of the top questions we're hearing from our policyholders.
Remote and telecommuting workers are typically covered under workers' compensation laws if the injury arises out of and in the course of employment. In other words, regardless of the location where the incident occurs, if the worker is injured while completing a work task during work hours, then their injury or illness is compensable under workers' comp insurance.
While employing remote working is essential these days, it also comes with its own set of legal implications and issues as well as potential liabilities. Just because an employee works from home or another location doesn't mean that they aren't entitled to workers' compensation benefits when applicable. If you currently have remote workers or you are planning on hiring more remote team s in the future, it is important that you understand the ins and outs of workers' comp insurance for remote workers.
The remote employee typically has the burden of proof in providing evidence that the injury is work related. That means that in order to successfully claim workers' comp benefits, remote workers have to show that they were acting in the interest of their employer at the time they were injured.
While the employer does not have control over the conditions of an employee's home-based work environment, the courts have found that this is not a sufficient reason to deny workers' comp benefits. They often interpret the hazards present in an employee's home workspace as hazards of their employment. For this reason, employers are responsible for providing the same safe work environment for those who work remotely as they would for employees who work on-site.
One of the best ways to provide a safer work environment for remote employees is to find ways to prevent common office injuries. This often involves developing processes that limit hazards while also providing support to remote workers in how to set up and maintain a healthy and safe work environment in their home workspace.
How to Limit Workers' Comp Liability for Remote Employees
Under most circumstances, every state (with the exception of Texas) requires employers to provide workers' compensation coverage for their employees, including those who work remotely. By implementing the following practices, employers can help limit workers' compensation liabilities for employees who work remotely:
Define the employee's normal working hours and job duties. While the laws regarding what is considered a work-related injury vary by state, employers can better determine whether or not claims are work-related if they have clearly defined their remote workers' normal work hours and duties.
Establish guidelines for a home office or remote workspace. Establishing guidelines for a home office, such as keeping a designated work area, and providing training on workstation setup and safety measures like ergonomics enables employers to help remote workers reduce chances of injury.
Create a remote work policy that outlines expectations for remote work. This policy should cover a range of relevant considerations including time management practices, time reporting policies, designated work areas, equipment used, and any other important details that will help remote workers understand what is expected of them during work hours.
Need Workers' Comp Insurance?
Even if your team is fully remote, you'll need to make sure that you have workers' compensation insurance in case your work-from-home employees experience an accident or injury while on the job. Not sure where to start? When it comes to workers' comp insurance for remote workers, we've got you covered with PayGo workers' comp, which provides a flexible workers' comp policy that automatically adjusts as your payroll numbers change.
Cerity makes it easy for small business owners to protect their companies by offering a no-hassle way to buy workers' comp insurance. In less than five minutes, you can be on your way to getting a free quote on workers' compensation insurance and can even be protected as soon as tomorrow.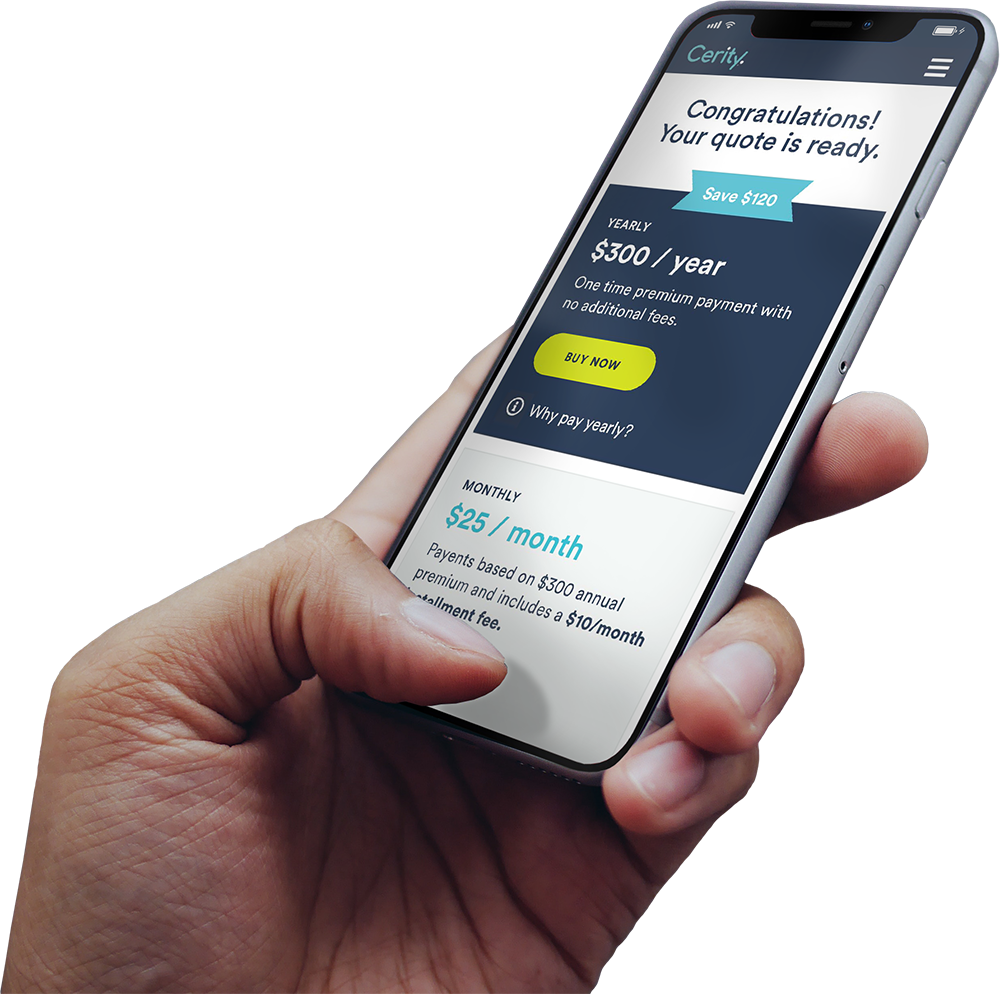 Grab your free quote today.
It only takes a few minutes, whether you're already covered or just getting started.