Best Tools in 2020 to Support Remote Work
As businesses navigate the complexities of operating during the Covid-19 pandemic, many are finding that traditional methods of communication, file sharing, and time tracking are not necessarily effective for remote work.
Luckily, there are a variety of innovative and proven tools that can help any business, regardless of size or industry, adapt to working remotely and maximize company-wide communication, organization, and productivity.
Communication Tools
Communication is key for any remote team. Team s need to not only be aware of day-to-day changes but also feel connected to their coworkers and team leaders to stay engaged in their work. Here are a couple of our favorites.
Slack. A top communication platform for many companies, Slack offers a better alternative to email. Featuring channels, or conversations organized by purpose, Slack helps teams streamline communication by having central spaces for certain topics. With dedicated channels, Slack ensures nothing gets lost in the shuffle. From one-on-one chats to group chats for project management or company news, Slack offers businesses consistent and reliable communication regardless of where work takes place.
Zoom. When instant messaging and email are not sufficient and your team needs to do some face-to-face communicating, Zoom is an excellent choice. Zoom offers video conferencing for one-on-one meetings or large groups. The program is entirely online, making it a great option for remote work. In addition to video and voice, it also has a messaging feature.
Task Management Tools 
When operating remotely, one of the most important things to think about is how your team will manage tasks. What used to be done in person — reminding one another about deadlines, discussing project status, and more — must now be achieved virtually. Several top task management tools allow for streamlined communication and project management.
Trello. Trello is an effective, flexible task tracker and productivity app that helps individuals and groups keep track of tasks, assignments, and projects. Available for both mobile and desktop, Trello allows project managers to assign tasks to different people via cards. As tasks are completed, cards move to the next section in the project pipeline. This helps everyone keep track of who is responsible for what and when. In addition, multiple boards can be used within one Trello account, allowing employees to utilize it to manage their own tasks in addition to their business responsibilities.
Teamwork. Teamwork is a top-rated project management tool used by companies like Disney, Netflix, Spotify, and HP. It provides increased efficiency and accountability by allowing users to customize their workflow, easily see project assignments and status, and manage and optimize team tasks. It includes features like a timer for time tracking and billing, customized reporting, and intuitive communication tools. Teamwork also features integration with Apple, Microsoft, Google, and other top third-party applications.
Asana. Within Asana, which is available on desktop and mobile, projects can be created and assigned to specific team s. It offers advanced features like project timelines, priorities, dependencies, forms, and progress reports to help keep teams on track. In addition, Asana can be integrated with other popular business tools like Google Suite, Outlook, Dropbox, and more.
File Sharing
Access to company documents is key to getting projects done. The top file-sharing platforms offer excellent file security and flexible file permissions to keep remote work organized and easily accessible.
Google. Google Drive and Google Docs are some of the easiest ways to share files with distributed team s. Google Docs allows for documents to be created, shared, and collaborated on in real-time. Google Drive allows files of all kinds to be uploaded, shared, and organized. With easy-to-use permissions, teams can ensure only those who need access to view or edit certain documents have it. Both Google Drive and Google Docs can be integrated into a variety of project management tools to help for better team organization.
Dropbox. Similar to Google, Dropbox is a cloud-based file storage and sharing system utilized by many businesses, both in-office and remote. It provides reliable, secure file storage with permission-based file sharing to help businesses keep their files organized and collaborative. Dropbox can be integrated with countless third-party apps, making it an ideal choice for businesses that utilize any of the other remote working tools listed here.
Cerity — Champions of Small Businesses
At Cerity, we understand the complexities of managing a remote team, especially as businesses navigate the latest changes to operations as a result of the Covid-19 pandemic. We aim to assist and support businesses however we can. That's why we offer online business insurance for those looking for workers' comp coverage.
We offer a faster, more affordable, and more flexible approach to workers' compensation insurance — so you can get your business the coverage you need without added hassle. Through Cerity's online business insurance quote tool, you can get an instant quote and comprehensive coverage. To get your free online quote, visit our workers' comp quote tool today.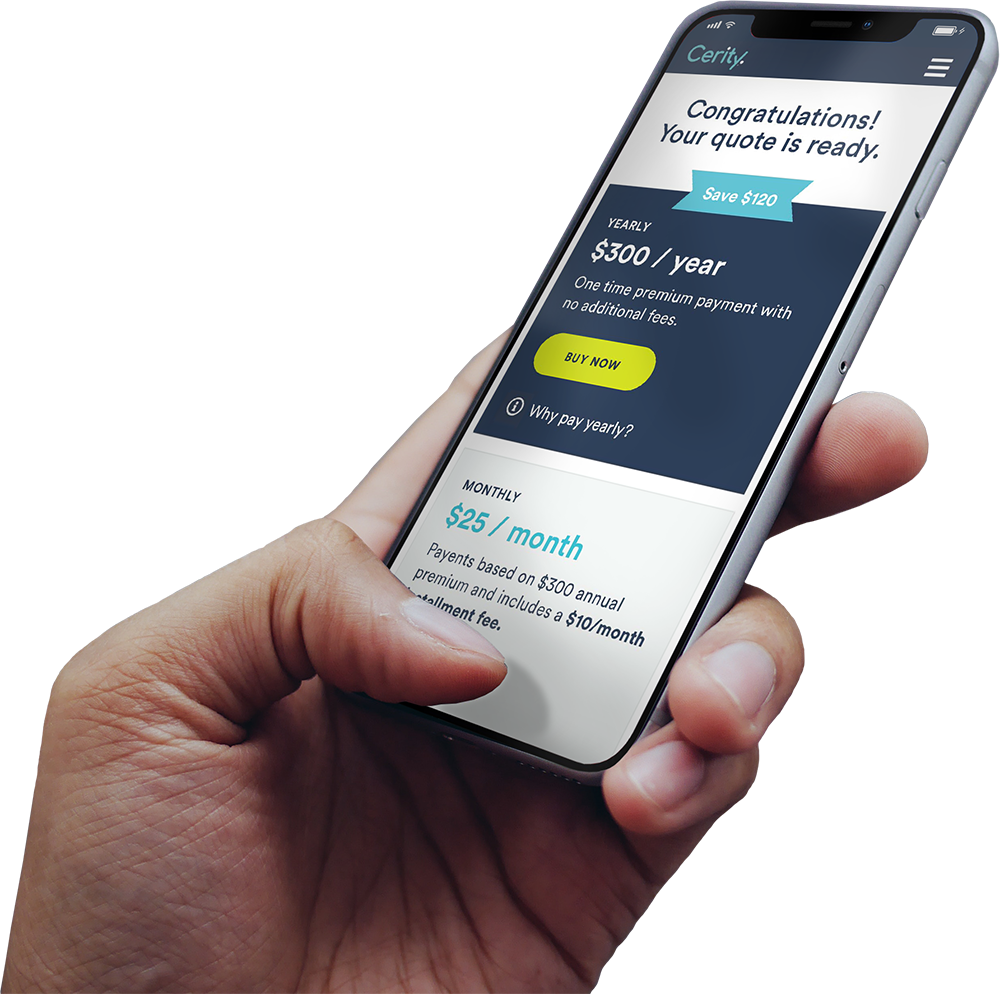 Grab your free quote today.
It only takes a few minutes, whether you're already covered or just getting started.