5 Most Common Causes of Workplace Injuries
At Cerity, our first priority is keeping you, your employees, and your business safe. As an employer, it's important you create a culture of safety and injury prevention in your workplace. While it may not be possible to prevent all injuries at work, being aware of the most common causes of workplace injury can help you foster a workplace centered around injury prevention & employee well being.
The following are five of the most common causes of workplace injury that can show up in any type of work environment:
1. Overexertion occurs when a worker pushes themselves too far when lifting, pushing, pulling, or carrying items.
2. Falls on the same level happen when an employee trips, slips, or falls on an even surface.
3. Falls to a lower level happen when a worker falls from a height – off a ladder, down a step, etc.
4. Being hit by an object occurs when an employee is struck by something, such as a door, falling tool, or piece of inventory.
5. Bodily reactions are injuries from bending, climbing, reaching, sitting, and more.
According to the data research site Statista, the direct costs of these U.S. workplace injuries in 2017 was over $36 billion.
While it may take time and resources to implement a workplace safety plan, even a basic cost/benefit analysis will tell you that safety is worth it. When your employees stay safe and healthy, not only are they likely to be more productive and happier, but it may help your workers' compensation premiums stay low.
At Cerity, we want to celebrate business owners & founders and help them achieve their dreams of success, and this includes protecting your most important assets – your people. To do so, we've leveraged decades of data, insurance know-how, and financial strength to provide workers compensation insurance solutions that are cost-effective and comprehensive to help ensure your team is protected. We believe there is a simpler, faster, and easier way for small businesses owners to get what they need, all in one place, from one workers' compensation provider. Put simply, with Cerity your business is protected. Just like that.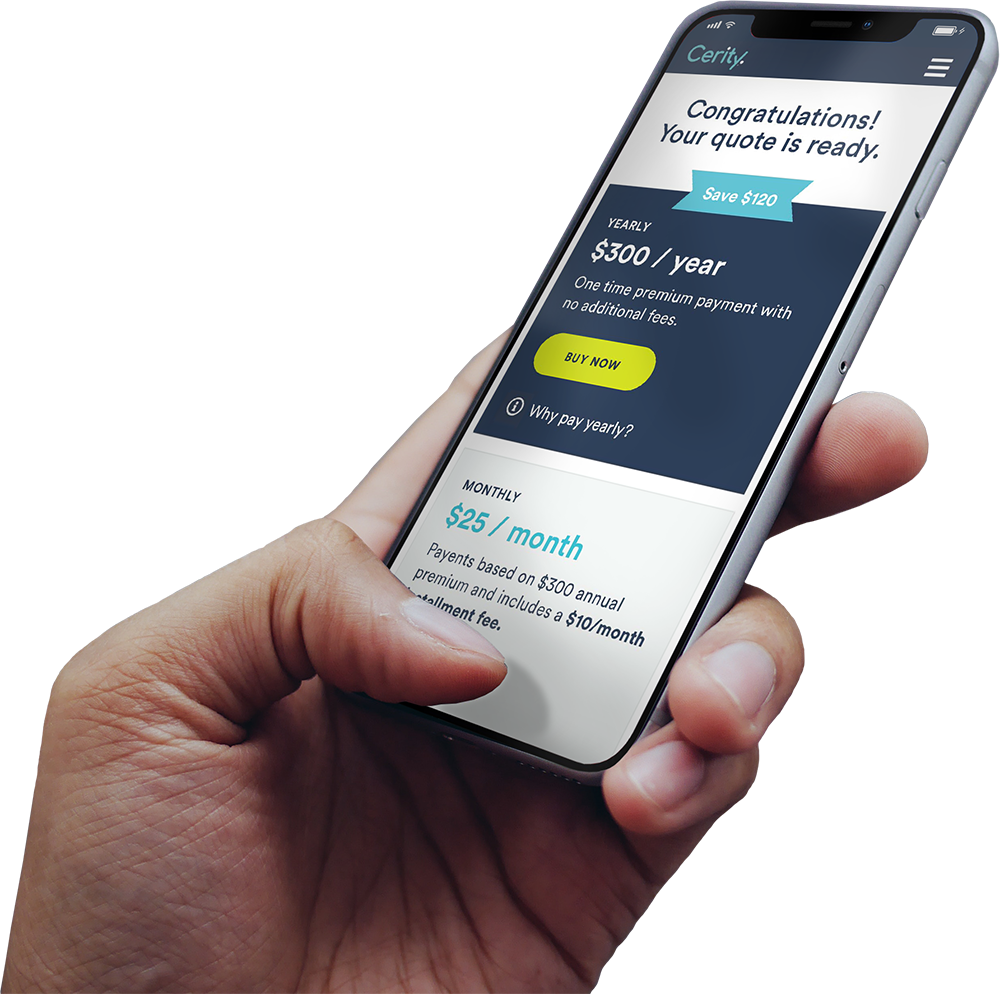 Grab your free quote today.
It only takes a few minutes, whether you're already covered or just getting started.