Workers' Compensation for Retailers
Affordable workers' comp insurance for retail businesses — without phone calls or paperwork.
Let us handle workers' comp insurance so you can focus on hitting your sales goals.
Whether you run a large store selling goods from big-name brands, a small local mom-and-pop retail shop offering handmade goods from local vendors, or even if you run a retail e-commerce business and are working from home, there is always the potential that your employees may encounter workplace hazards that result in injury. No matter what type of retail operation you run, you need to protect your business from the financial impact that a workplace injury can have on your business.
Workers' compensation insurance is a type of retail business insurance that helps protect your business in the event that an employee sustains an injury. Investing in this retail store insurance coverage is a way to invest in the future of your business.
Workers' Comp Insurance for Retail Stores
Despite the policies you put into place to make your retail store a safe place to work for your employees, there is always the possibility that a workplace accident can lead to employee injuries. When an employee is injured in your retail store, it can impact both your business finances and operations.
Workers' comp insurance for retail stores helps protect your business from devastating financial losses after an employee sustains an injury while on the job. So whether you run a large chain of stores or a local operation with a small team, it's important to protect your business from the consequences of an unforeseeable accident.
Retailer Employee Injuries
While retail stores may not be the number-one industry for workplace accidents, they are still not immune to incidents that lead to employee injuries. If one of your employees slips and falls on a puddle in your store or sustains an injury moving boxes while managing inventory, your business might be liable for the costs of this employee's medical care, lost wages, and other fees.
With workers' compensation insurance, your retail store insurance coverage protects your business by assisting with some of the costs your store may incur when an employee sustains a work-related injury. These costs may include:
Ambulance services
Emergency room visits
Ongoing healthcare services like physical therapy
Other medical costs like medication
Wages lost during the time the employee cannot work
Retail Store Liabilities
The last thing any employer wants to think about is an employee lawsuit. However, in addition to employee medical expenses and lost wages, retail stores may be responsible for paying a range of legal fees if an injured employee files a lawsuit.
A liability lawsuit can have long-term financial impacts on your business. But workers' compensation insurance helps ease this financial burden by providing coverage for some of the costs associated with injured employee lawsuits, including:
Court fees
Attorney fees
Other legal costs
Settlement payments
It's important to note that not all workers' compensation insurance plans cover legal expenses. For example, workers' compensation insurance provided through monopolistic state funds in states like North Dakota, Ohio, Washington, and Wyoming often does not offer liability coverage. If your workers' comp insurance policy doesn't cover liability insurance, consider purchasing additional coverage to keep your business protected.
Risk Management for Retail Businesses
One of the best ways to avoid employee injuries and the resulting expenses is to prioritize risk prevention in the workplace. Retail stores should create safety policies and procedures that help protect retail workers from common job hazards to reduce on-the-job injuries. Make sure that these policies are documented in writing and available to everyone who works in your facility.
Not only does risk management help reduce the risk of injury in your retail store, but it can also help lower your workers' compensation premiums. Insurance providers often use risk management as a way to determine insurance premiums, so the more effort you put into risk prevention, the more likely you are to benefit from reduced premiums.
Cost of Workers' Comp Insurance for Retailers
The cost of retail workers' compensation insurance varies based on a number of factors, including:
Business location
Nature of your business
Business jurisdiction
Company payroll
To get a more accurate understanding of workers' compensation insurance costs, you will need to get a quote from an experienced insurance provider. At Cerity, we make shopping for workers' compensation insurance simple by offering you an easy-to-use online quote system that provides clear, intelligent pricing.
Use our free online quote tool to get a workers' comp insurance quote today.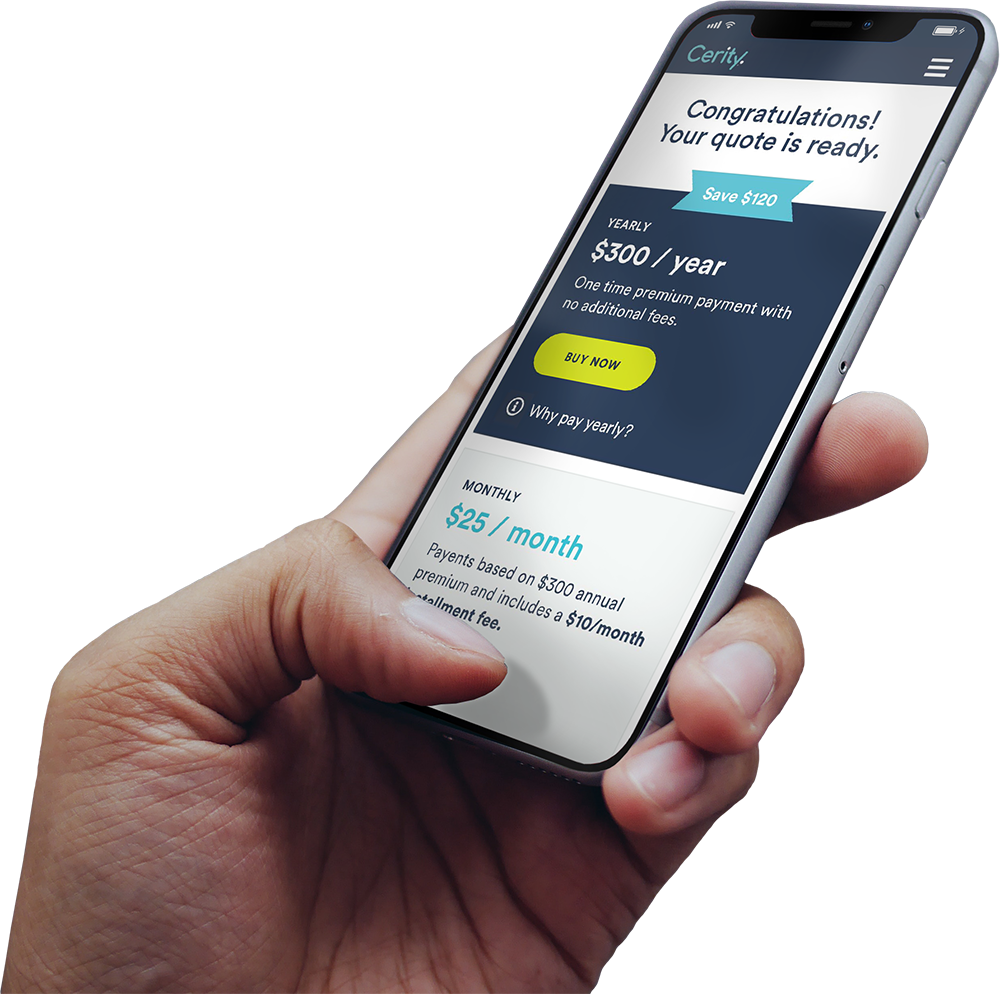 Grab your free quote today.
It only takes a few minutes, whether you're already covered or just getting started.