Workers' comp coverage for auto shop owners — without the hassle.
You're prepared to handle any vehicle problem that your clients might face. But are you prepared for an on-the-job injury?
As an auto shop owner, you never know what kind of automotive issues your clients might require. You have to be prepared with the right tools and experience to handle anything. As prepared as you are for your clients' needs, shouldn't you also be prepared for unexpected business emergencies?
According to the Bureau of Labor Statistics, 2 out of every 100 full-time auto shop employees will be injured on the job. Although you can take the necessary precautions to minimize the number of on-the-job injuries, it's impossible to avoid workplace injuries completely, and unfortunately, even one such incident can cost your shop thousands of dollars.
That's why auto shops with mechanics on staff need workers' comp. Business insurance policies like workers' compensation help protect mechanics and auto shop owners from the surprise costs associated with workplace injuries.
Mechanic Shop Workers' Comp
As an automotive professional, you know how important preventative maintenance is to ensure a long-lasting, functional vehicle. Did you know that the same can be said for your business? Taking proactive steps can help protect your business and fuel your success for years to come. If you or an employee is injured while working, can your auto shop afford to pay for medical expenses, ongoing treatment, and lost wages? If you work in your shop in addition to owning it, can you afford to be out of work for an extended period of time due to an injury?
Most small business owners aren't prepared for these types of surprise expenses. That's why business insurance policies like workers' compensation for auto shops exist. No matter what size auto shop you have, workers' comp can provide coverage for expenses related to on-the-job injuries or illnesses.
Mechanic Injury Risks
Whether your shop focuses on auto body repair, general automotive maintenance, or troubleshooting other specific issues, professional mechanics are exposed to a variety of injury and illness risks every single day.
Some of the most common hazards that mechanics face on a daily basis include strains, sprains, burns, exposure to chemicals, eye injuries, loss of limbs, and even death. These injuries can be so severe due to the dangers associated with large vehicles, heavy-duty power tools, and the chemicals that are present in auto shops.
You can help protect yourself, your team, and your mechanic business by getting comprehensive workers' comp. This insurance can provide coverage for:
Emergency medical care including ambulance services, emergency room visits, or medical treatments.
Continuing medical care including primary care physician visits, medication, rehabilitation, and physical therapy.
Temporary or permanent lost wages or full or partial disability.
In addition to being a helpful tool for business owners, workers' compensation is a legal requirement in many states. Although state laws vary, most states require business owners to provide coverage if they have more than one employee. Auto shop business owners who don't provide coverage in states where it is legally required can face financial and even criminal penalties.
Risk Management for Mechanics
No industry can completely avoid on-the-job injuries and illnesses. After all, accidents happen every day. However, as an auto shop owner, it's your responsibility to make sure your employees are as safe as possible while working.
You can start by having workers' comp insurance for mechanics, ensuring your employees are protected in the event they injure themselves while working. Another thing you can do is implement risk mitigation measures. Things like conducting safety training programs, mandating industry best practices, installing safety signage, and providing personal protective equipment can help reduce workplace injuries.
In addition to helping create a safer workspace, these steps may even help lower your insurance premiums. This is because insurers favor businesses that take workplace safety seriously and, in turn, have a reduced number of workplace injury claims.
Cost of Workers' Comp for Auto Shop Owners
No matter how large or small your business is, budgeting is a key part of running a successful auto shop. It's understandable that cost is a primary concern when you're shopping around for business insurance. So, how much will workers' comp insurance cost your mechanic business?
The answer depends on a number of factors. Insurance providers use a variety of criteria unique to your business to determine your specific insurance premium. These factors can include the size of your business, how many employees you have, the type of work your business does, and where your business is located. Insurers will also use your industry's specific NCCI workers' compensation class code to help determine your quote.
To get an estimate for coverage, many business owners choose to get quotes from multiple providers. However, this process can be frustrating and tedious. Luckily, it doesn't have to be. When you find the right provider, getting a quote can be faster and easier than you might think.
At Cerity, we're dedicated to getting auto shop business owners like you the comprehensive business insurance they need, without the hassle. We created a faster, more affordable way to get workers' comp coverage for your mechanic business. What not see how much you could save?
Check out our workers' compensation quote tool to get your free online quote and experience how Cerity does workers' comp insurance differently.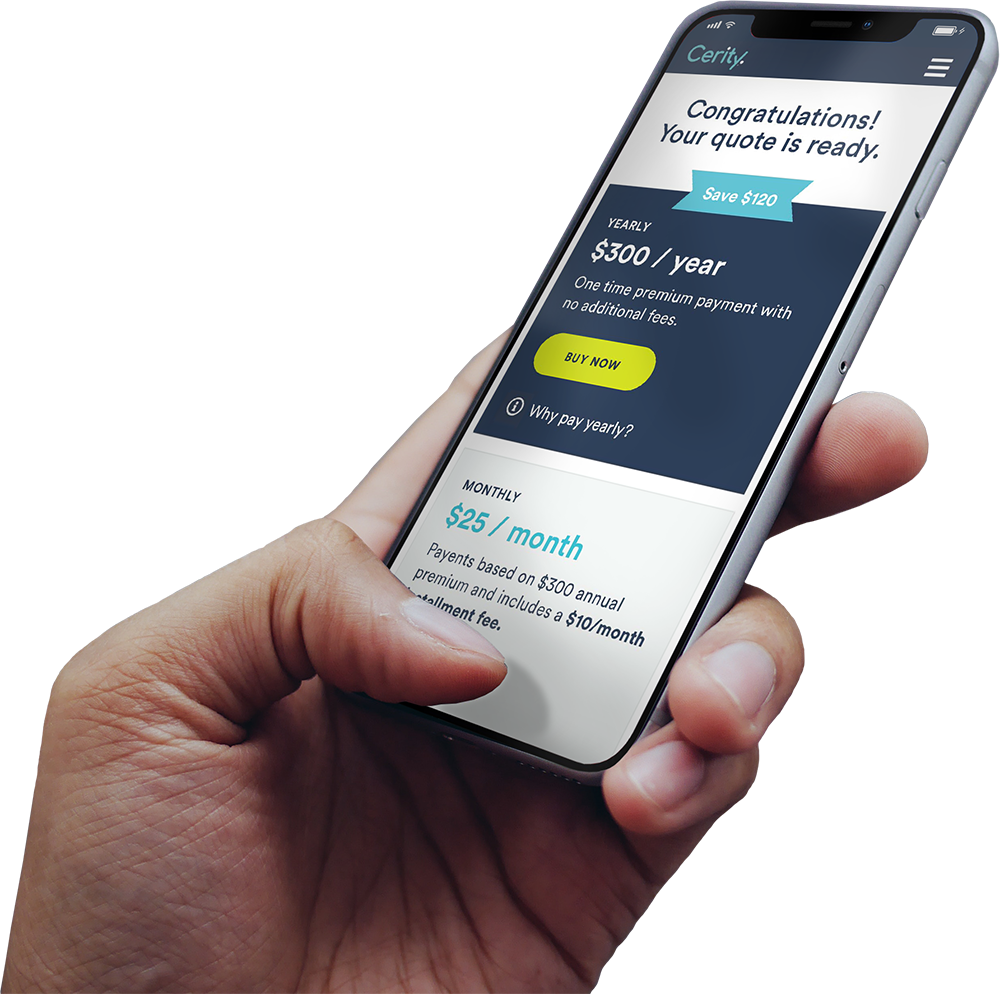 Grab your free quote today.
It only takes a few minutes, whether you're already covered or just getting started.