Workers' Compensation for Flooring Installers
Affordable Workers' Comp for flooring contractors — without phone calls or paperwork — is what we do at Cerity.
While you install the floor your clients will need for their daily life, who is supporting your business? From floor installations to maintenance and repairs, contractors in the flooring industry can face both common and unique workplace hazards that may result in on-the-job injuries. Protect the foundation of your business so it remains structurally sound with quality floor installation Workers' Comp before an injury occurs. 
Workers' Compensation insurance is the grout that keeps your business stable and secure. It protects your business from significant, unexpected expenses that can occur due to a work-related injury sustained by one of your employees. 
Mitigate Risks with Workers' Comp Insurance 
No matter how hard you work to practice safety procedures and implement preventative measures for your employees, there is always the possibility of workplace injuries. From carrying heavy loads into job sites to crawling into small spaces to falling on a wet surface, there are many potential hazards that could level your flooring installers — and your business — if it doesn't have appropriate Workers' Comp coverage. 
Let's face it: Accidents happen. Workers' Comp insurance helps protect your business when these unforeseeable accidents happen on a job site, while also protecting your employees by covering their unforeseen expenses. This type of professional insurance is essential for all flooring installation businesses and contractors. 
Protect Both Employees and Your Business
On-the-job injuries don't just impact the injured employee, who will likely face medical costs while also temporarily losing the ability to earn wages. They also impact your team and the overall health of your business. When an employee sustains an on-the-job injury, you can be sure that other workers are watching to see how your company supports their recovery. Having a good Workers' Comp policy sends the message that you care about your employees, ensuring team morale. However, Workers' Comp isn't just about your employees. It's also a way to ensure business continuity. Businesses without Workers' Comp face the risk of shouldering heavy costs related to employees' on-the-job injuries and illnesses, and those are costs that can sometimes put companies out of business. 
With Workers' Comp insurance for flooring professionals, your business is protected with assistance to cover the costs of work-related injuries, such as:
Emergency room visits

Ambulance services

Ongoing medical care such as medication or physical therapy

Wages lost during the time the employee is unable to work
Workers' Compensation insurance is the laminate that protects your business against the wear and tear caused by expenses due to work-related injuries.
On top of an injured employee's medical bills and compensation for lost wages, flooring installation business owners may also find themselves burdened with additional costs if the injured employee decides to file a lawsuit. A liability lawsuit can have a substantial financial impact on flooring installation businesses. Workers' Comp insurance helps cover some of the costs associated with lawsuits brought on by injured employees, including:
Court fees

Legal costs

Attorney fees

Settlement payments
Check to see if your Workers' Compensation policy offers liability coverage. If not, you may want to consider purchasing additional coverage to close the gap. Just as you take every precaution when operating dangerous machinery or working with toxic chemicals, you must also take preventative measures to lessen the chances of workplace injuries that can have a devastating financial impact on your business.
Keep Your Workers' Comp Costs Down
The cost of a good Workers' Comp policy is nothing compared to the potential unexpected expense of a workers' injury, their lost wages, and possible lawsuit. That being said, the cost of floor installation Workers' Compensation insurance depends on a number of different factors, including:
Its location

The number of employees

The nature of your business

Company payroll
There are, however, ways to bring your Workers' Comp costs down. Promoting a culture of safety for your business is one way to do this. By creating and enforcing safety policies while providing safety training programs for employees, you can help lower the chances of injury at a job site. By reducing the chance of a work-related injury, you can also secure lower Workers' Comp insurance premiums. Insurance companies often use risk management tools to assess a business's likelihood of employee injury. Because of this, showing that you are working to prevent injury can result in lower premiums.
Know How Flooring Workers Comp Codes Come into Play
Employees are categorized according to 800 classes set by The National Council on Compensation Insurance (NCCI). Manual rates for each class code are established by insurance companies to price a policy. Different types of flooring service categories fall under different classifications. You'll want to know accurate Worker's Comp codes for each of your flooring installation services, as employees who are misclassified may result in you paying too much for coverage or owing too much after an audit. 
Even as easy-installation laminate flooring becomes increasingly popular, there are myriad ways that your installers could be injured on the job. So, it's important to not just understand codes for laminate flooring Workers' Comp, but other class codes too, and how they can impact your policy costs.
Here are several common Workers Compensation class codes:
  5478 – Carpet, linoleum, and vinyl installation

  5438 – Tile floor installation

  5437 – Hardwood floor installation and refinishing

  5645 – Residential construction

  5651 – Commercial carpentry

  5436 – California hardwood floor installation
To gain a more accurate understanding of Workers' Comp insurance costs, including how flooring Workers' Comp codes can impact your rates, you should get a quote from a quality insurance provider. Shopping for Workers' Compensation insurance can be overwhelmingly discouraging. At Cerity, we've developed proprietary technology that allows businesses to benefit from clear, intelligent pricing. Our programs are designed to help you get the best rates and most flexible payment options to fit your company's needs. Get a free Workers' Comp insurance quote today using our free online quote tool.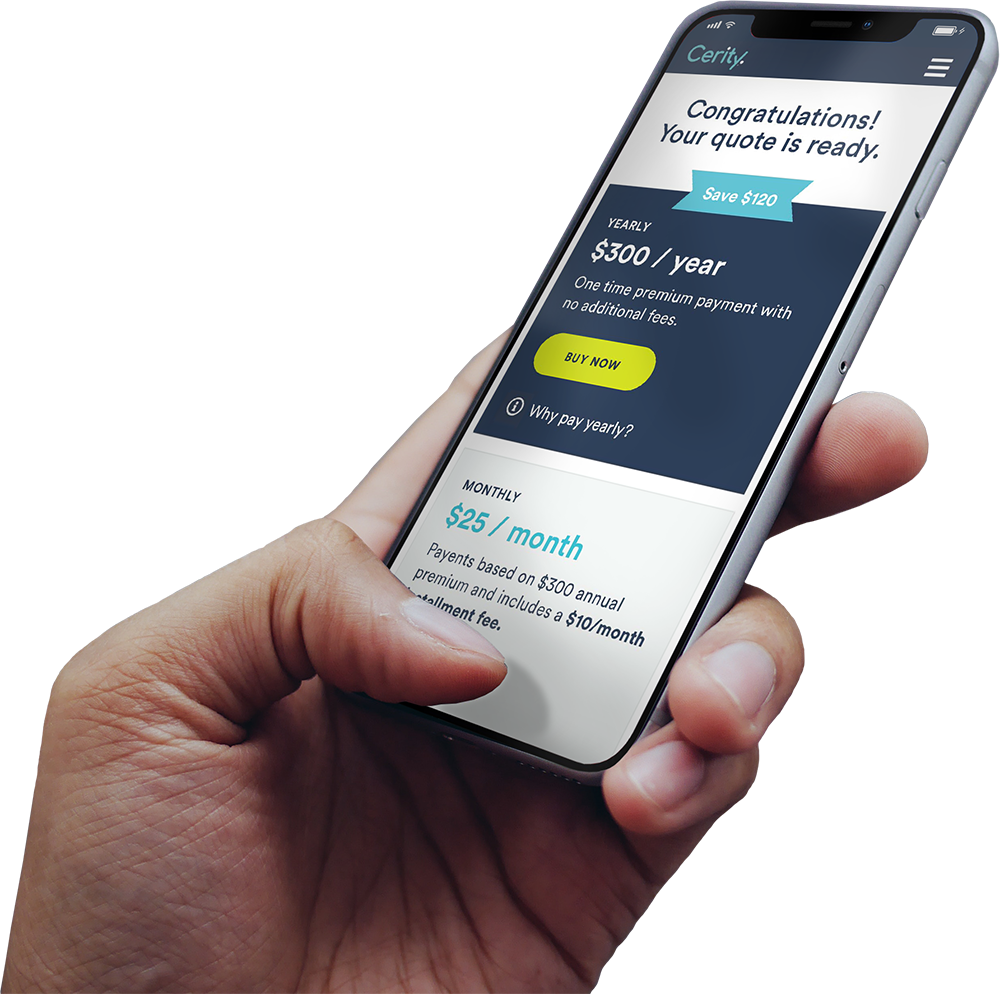 Get protection for your business baby.
It only takes a few minutes, whether you're already covered or just getting started.