Workers' Compensation for Fitness Related Businesses
Due to the nature of their industry, fitness professionals are at risk for workplace injuries nearly every day. This makes having adequate workers' compensation insurance a must for fitness consultants, personal trainers, and fitness-related business owners.
In the event that you or a member of your fitness staff is injured on the job, workers' comp insurance can help protect your business by covering the costs of injury-related expenses.
Fitness consultants and business owners understand the importance of staying in tip-top shape. So when it comes to your business, consider workers' compensation insurance as a preventative measure to keep your business as healthy as possible.
Workers' Comp Insurance for Fitness Professionals
When an on-the-job injury occurs, fitness business owners can be held responsible for covering the costs of their injured employee's medical expenses, both initially following the accident and during ongoing treatment.
Workers' compensation insurance for fitness businesses can give you the financial peace of mind you need to continue focusing your attention on what's most important — keeping your clients happy and healthy.
Fitness Injuries
While many businesses are considered low risk for workplace injuries, fitness professions pose a greater risk for on-the-job accidents and long-term, chronic health conditions in relation to work.
From heavy lifting to potential sprains to overexertion, fitness professionals are exposed to a wide variety of job-related injuries in their everyday work.
As a fitness consultant or fitness business owner, it's up to you to protect yourself and your employees by finding workers' compensation insurance that includes coverage for the many expenses your business could face in the event of an incident.
Workers' comp insurance can alleviate costs associated with:
Emergency care (ER visit, ambulance, etc.)
Ongoing care (physical therapy, medication, etc.)
Lost wages
Funeral expenses in the case of death
Whether you own a fitness-related business or you operate as an independent contractor, workers' comp insurance can be a lifesaver in the event of a workplace accident. Get more information on workers' comp for independent contractors here.
Healthcare Liabilities
Beyond simply being held responsible for costs directly associated with medical care, fitness business owners could find themselves facing high litigation costs if an injured employee chooses to file suit.
Costs such as attorney representation and potential settlements can add up fast, so you should ensure that your workers' comp policy offers liability coverage in addition to medical.
Liability coverage helps fitness professionals pay for:
Court fees
Attorney costs
Settlements
Additional legal costs
Even if your fitness business already has workers' comp coverage, whether through another private provider or through a state fund, it's important to confirm that your business is covered in the event of litigation. Many policies do not include liability coverage, and your business can be at risk should a lengthy, expensive litigation process ensue.
Risk Management for Fitness
Like any fitness professional knows, injury prevention is the first step in staying healthy. The same can be said for your business.
Keeping your fitness business focused on preventing injury can not only protect your employees but also potentially lower your insurance premiums. Many providers utilize risk assessment — the likelihood that an employee will get injured on the job — to help determine the cost of coverage.
Because fitness is a higher-risk industry, fitness professionals may want to take additional steps to show providers they're prioritizing safety. Steps could include implementing safety policies and trainings.
Cost of Workers' Comp Insurance
Many fitness professionals are unaware of the costs associated with workers' compensation insurance. The best way to determine premiums is by getting a quote, but often providers of commercial insurance make clients jump through many hoops just to get an idea of cost. This can be off-putting for fitness professionals who are constantly on the move and in need of a quicker, more immediate answer.
At Cerity, we pride ourselves on our proprietary tools and modern technology, which allow us to give quicker, easier quotes along with policies that can begin immediately.
We're a different kind of insurance provider. Our focus is on affordable, fast, and — most importantly — effective workers' comp coverage.
Visit our workers' comp quote tool to get a free online quote and begin protecting your fitness business today.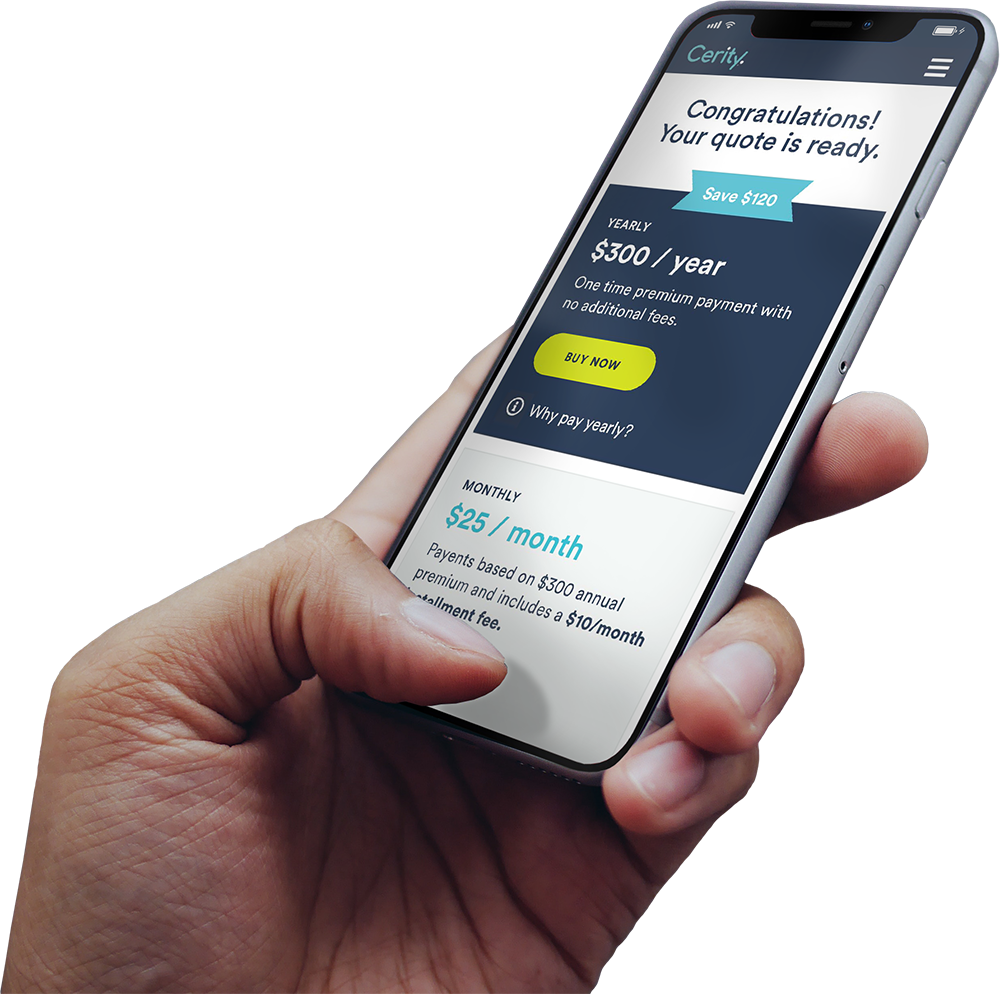 Grab your free quote today.
It only takes a few minutes, whether you're already covered or just getting started.