Workers' Compensation for Architects
For architectural firms, especially those with fewer employees, a workplace injury and the lawsuit that might result from it can pose a serious threat to the business. If an architect breaks a leg at a construction site or develops carpal tunnel syndrome and requires surgery, their medical bills and lost time at work can have potentially devastating financial consequences for the architectural firm.
Workers' compensation is a type of business insurance for architects that can protect architectural firms from financial losses related to workplace accidents and injuries.
Workers' Compensation Insurance for Architectural Firms
If one of your company's architects experiences an in-office injury such as a fall, or is injured when lifting a heavy box of materials, medical costs from the related injuries can have a significant impact on your company's bottom line. If the injured employee pursues legal action as a result of the injury, your legal costs will increase, further impacting your business financials.
Most states require architectural firms to carry commercial insurance that offers workers' comp coverage. Workers' compensation insurance helps cover the costs of workplace injuries and any related lawsuits, which helps architectural firms protect their business from related financial losses.
Architectural Firm Employee Injuries
Designing building plans can pose risks and challenges for the employees of your architectural firm. While it may seem like architects who typically work in an office setting are safe from work-related injuries, the truth is that they are still exposed to risks every day. From slip-and-fall injuries to health conditions like carpal tunnel syndrome, architects and building design professionals are still at risk even while working in the office.
Furthermore, given the risky nature of construction environments, architects who are visiting construction sites for their design projects are at risk for a wide variety of injuries.
Workers' compensation insurance helps protect your business by covering some of the costs of workplace injuries, including:
Immediate medical expenses like ambulance services, surgery, emergency room visits, and other procedures
Ongoing medical care such as physical therapy, medications, and other medical office visits and services
A portion of the employee's lost wages due to the workplace injury
Architects Professional Insurance Liability Coverage
Workers' compensation insurance also provides liability coverage, which is a type of architect insurance that covers the business if an employee pursues litigation after experiencing a workplace injury. Even if your business is not at fault for the injury, these types of employee lawsuits can have a devastating impact on your architectural firm, especially if it is small.
Workers' compensation policies feature liability coverage that helps cover the costs of:
Court costs
Attorney fees
Settlement payments
Other related legal fees
Depending on your commercial insurance provider, you may need additional private liability coverage to protect your business. For example, North Dakota, Ohio, Washington, and Wyoming require architects to get their workers' compensation insurance coverage through monopolistic state funds. These policies may not include liability coverage, in which case the business would need to purchase an additional policy from a private insurer.
Lower Architects Insurance Premiums with Risk Management 
Workers' compensation insurance is an invaluable way to protect your business from financial losses related to workplace injuries. However, risk management is the best way to prevent injuries and accidents from occurring in the first place. Architectural firms need to assess their level of risk based on the environment their employees work in. Then, they should develop policies and procedures to help keep their staff safe.
Not only is risk management the best way to prevent accidents, but it can also help your business control workers' compensation insurance costs. Most insurers use risk management tools to determine workers' compensation insurance premiums for architects. These tools assess the potential risks in the workplace environment and consider the firm's history of workplace accidents.
What does this mean for your architectural firm? If you want to keep your insurance premiums down, you should focus on risk management and make safety a regular part of your workplace culture.
How Much Does Workers' Comp Insurance Cost for Architects?
The cost of workers' comp insurance can depend on several factors. Some of the factors that may impact architects' professional insurance costs include the architectural services offered, business equipment, business property, company revenue, company location, number of employees, and company payroll.
At Cerity, we provide immediate quotes for architect workers' comp insurance using our proprietary technology, which offers clear and intelligent pricing. To get a free workers' comp insurance quote for your architect business, use our free online insurance quote tool.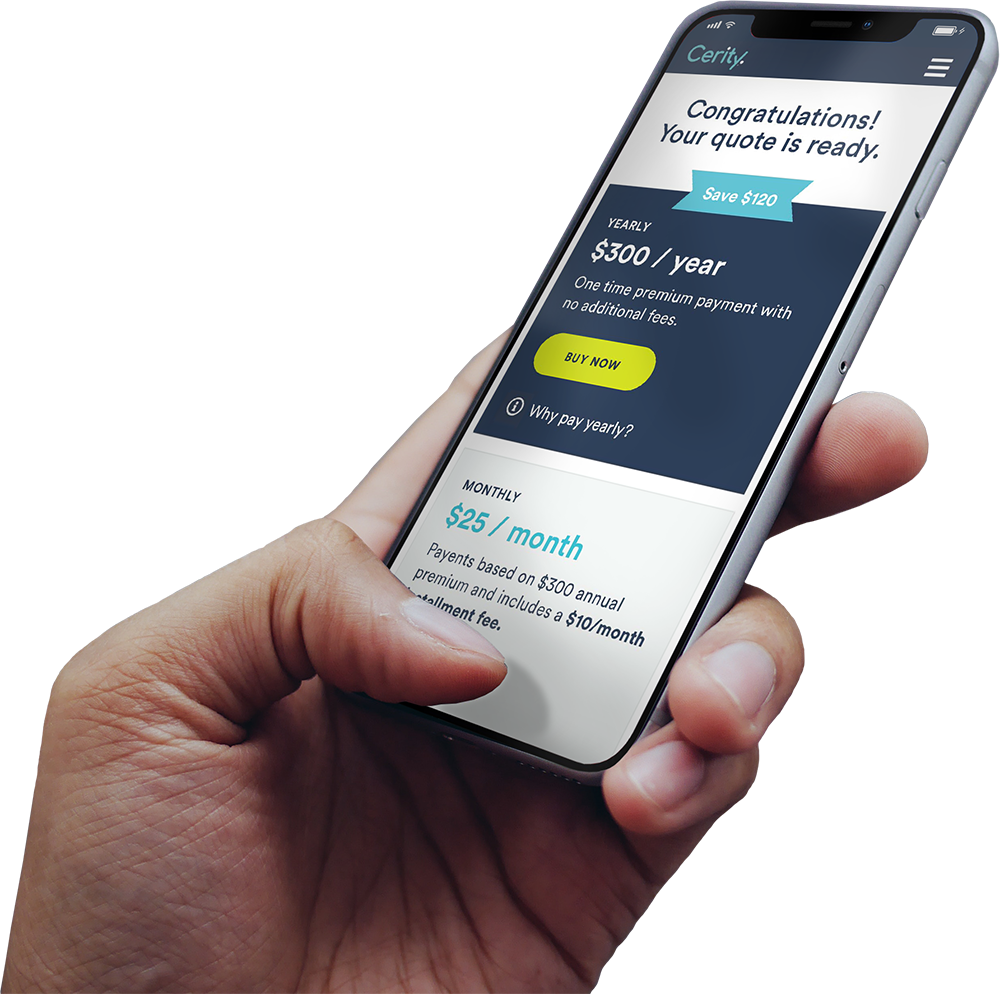 Grab your free quote today.
It only takes a few minutes, whether you're already covered or just getting started.