10 Small Business Tax Deductions You Need to Know About
As fun as running a small business can be, it comes with its share of grunt work. The gruntiest of all? Taxes! But there *is* something fun about finding all the deductions you possibly can and keeping more of your income for yourself.
The question is, what exactly can you deduct? Here, we'll explain what tax deductions are and go over our small business tax deduction checklist to ensure that your business isn't missing out on any possible write-offs.
What Is a Tax Deduction?
Tax deductions, also known as write-offs, are business-related expenses that can be deducted from a small business's total taxable income. By lowering the final total of taxable income claimed by a business, deductions help small business owners pay lower income tax bills at the end of each year, so long as the deductions fit within the designated criteria as outlined by the IRS.
In order to claim these deductions, business owners must ensure the deduction is legal and can be backed up by records such as receipts and accounting sheets.
Small Business Tax Deductions Checklist
To get the most out of your small business tax deductions, it's important not to miss any potential write-offs. We've compiled a list of the best tax deductions to re throughout the year.
1. Vehicle Expenses
For businesses that utilize vehicles as a part of operating procedures, vehicle expenses can be deducted either as itemized costs (gas, tolls, parking fees, maintenance, etc.) or as a general mileage deduction (an IRS-set mileage rate per mile driven for business).
2. Salaries, Wages, and Bonuses
Any salaries, wages, and bonuses (year-end bonuses, per diem, meals, lodging, etc.) paid to part-time, full-time, or contracted workers can typically be deducted.
3. Home Office and Related Expenses
If your business utilizes a home office 100% of the time, or even part-time, you may qualify for the home office deduction. This deduction is calculated by the square footage of your home office space vs. the total square footage of your home. In addition to the home office itself, you may be able to deduct expenses for home office utilities such as electricity, internet, and insurance, repairs, etc.
4. Advertising
Any expenses related to advertising and marketing for your business can typically be deducted. This includes things like promotional materials, business cards, online marketing, print ads, and more.
5. Business Meals and Entertainment
Do you regularly meet with clients over lunch? Have you traveled for business and spent money on eating out? Have you hosted business partners for an event? If so, you can likely deduct these expenses as business meals and entertainment so long as the outings are strictly for business purposes.
6. Office Supplies and Operating Expenses
Small businesses can also deduct the cost of office supplies and general expenses related to operations. Office supplies can include software licenses, equipment and supplies purchases, and more. Operating expenses include expenses such as postage fees, shipping, and monthly subscription services required to run your business.
7. Bank Fees and Business Interest
All bank charges, including bank service fees, ATM fees, interest on business credit cards, and the like may be deducted.
8. Education
A large part of growing your small business is likely growing your skills. If you attended any classes, seminars, or workshops to help you hone your professional skills, you can deduct the costs associated with that education, including tuition, class fees, and supplies.
9. Professional Services
Small businesses may not have on-staff attorneys or bookkeepers, but they likely hire consultants or professionals to handle certain aspects of the business. A prime example of a deductible professional service would be hiring an accountant to do the taxes and confirm deductions for a small business.
10. Insurance Premiums
Any insurance premiums used for coverage for your business and employees are tax-deductible. This includes insurance that covers liability, accidents, health, vehicles, and workers' compensation.
These are just a handful of the many small business tax deductions your business may qualify for. Be sure to educate yourself on IRS regulations or work with a professional accountant to ensure that your business pockets as much moolah as possible
Cerity — Here For Small Businesses
Cerity is always here for small businesses. From helping small business owners understand tax benefits to helping protect businesses with comprehensive business insurance, our goal is to ensure that small businesses succeed.
That's why we offer a faster, more affordable, and more flexible way to get a business insurance quote. Get a free business insurance quote quickly and easily.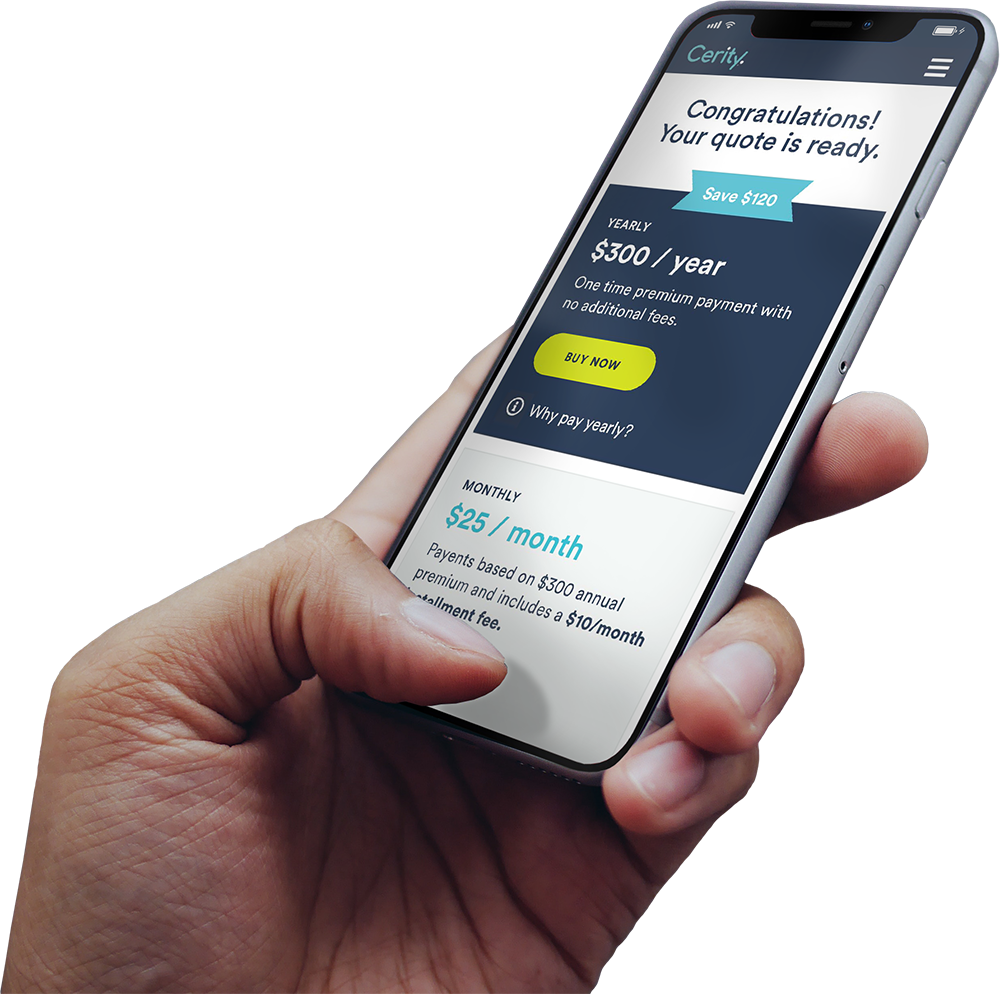 Get protection for your business baby.
It only takes a few minutes, whether you're already covered or just getting started.